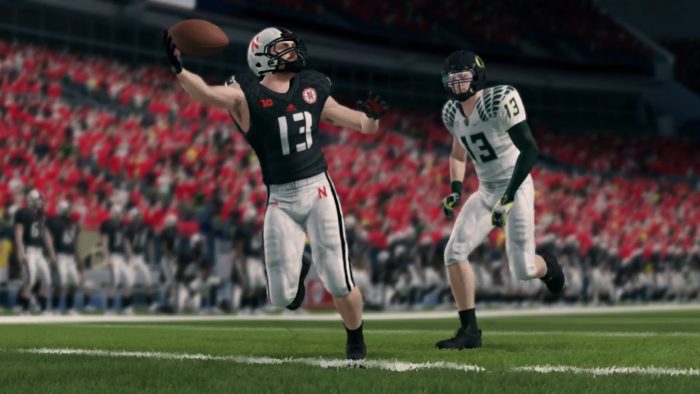 Week two brings us two more compelling matchups. One which sees Nebraska trying to once again start out 2-0, and a Miami team trying to bounce back to .500 in a pretty crucial nonconference matchup.
The second game, though, has much more at stake. It's the first conference game of the season both Alabama and Clemson, and the winner challenges for an early lead in the SEC and, more importantly, a playoff berth.
OKST56's Predictions:
This is my personal game of the week not named OK ST vs. Texas. I'm very interested in this game because it feels as if we don't know if Nebraska has legit firepower like they displayed last week against EMU. Miami also didn't look sharp against Notre Dame with a thirty point loss. My gut says to go with Miami because I like their potential, but my head says Nebraska because of what they showed last week. I'll follow my head in this one.
Nebraska 34, Miami 26
Alabama dropped a heartbreaker a week ago to Oregon to start 0-1, and this week the road doesn't get any easier as they take on the defending champions, Clemson. Clemson got off to a hot start by beating the very team they played in the Season Eight National Championship game to begin their title defense. I expect Clemson to take care of Alabama in convincing fashion this week as they look like they're already in mid season form.
Alabama 28, Clemson 38
David Ware's Predictions:
A non conference game that will be very interesting to see. Nebraska will be out to show that week one was for real and Miami is out to show that week one is not who they are. Axton Richardson and company should come out much more prepared this week and I expect their offense to be more explosive. Nebraska has found a gem at quarterback in Courtney Harris, who had 344 passing yards in his debut. The strong offensive showing and the stout defense gives Nebraska the edge over Miami.
Nebraska 24, Miami 18
This game has the potential to be a David and Goliath story. Clemson has been extremely hot over the last twelve games and do not show any signs of slowing down. Alabama lost a very close and tough game last week to Oregon and have a statement to make to the league. Clemson is heavily favored in this one, but give me the upset as Alabama wins.
Alabama 35, Clemson 31
Leej17's Predictions:
Nebraska put up a CFSL record 76 points last week. Courtney Harris had 555 all purpose yards last week as well as six combined touchdowns. Harris and the rest of the Nebraska offense has put the league on notice. Miami seemed to struggle on both sides of the ball last week against Notre Dame. I think Nebraska has too much fire power on offense for the Miami defense to stop right now.
Nebraska 38, Miami 28
The Clemson Tigers proved why the are the reigning National Champions last week, while Alabama is coming off a tough loss to Oregon. While I think Alabama will continue to improve this season, I don't think they will be able to conquer the Tigers this week.
Alabama 24, Clemson 31
AssuredFame's Predictions:
Nebraska set the single game CFSL record in their week one matchup with 76 points over Eastern Michigan. Enter University of Miami, who is looking to pick up the slack from their thirty points loss to Notre Dame last week. Look for Nebraska to continue their great play on both ends as they defeat Miami soundly in this one.
Nebraska 42, Miami 20
Clemson came to the press feeling some type of way as they were under the impression some people thought they were underdogs in their week one matchup versus Texas. It obviously showed as the Tigers came in with complete confidence, pulling away with a win 48-32. While Alabama started firing on all cylinders towards the end of the game against Oregon, they couldn't prevail as they lost on a game winning Hail Mary with triple zeroes on the clock! Expect Alabama to put up a huge fight, but fall off late to the champs as they close it out with a two score win.
Alabama 24, Clemson 38
Jathan's Predictions:
Another interesting matchup. It's hard to compare their performances last week; Miami faced a powerhouse Notre Dame, while Nebraska played easier competition. However, the Nebraska offensive was extremely impressive regardless of who they were playing. I think Courtney Harris has another great game and leads his team to a win.
Nebraska 43, Miami 21
Both teams gave us great performances in week one, but Bama lost a close one to Oregon. Clemson on the other hand won convincingly against Texas in the season eight championship rematch. I like how Bama looked in the fourth quarter last week, but I see no reason to bet against the defending champs.
Alabama 27, Clemson 45
Wookie's Predictions:
The Huskers absolutely dominated EMU, but let's be fair the talent wasn't even close. Miami didn't look right week one, you can definitely tell they're missing their middle line backer David Ware.
Nebraska 42, Miami 21
Alabama lost a heart breaker in Eugene. Their defense showed that they can keep them in games, however, the offense definitely had its ups and downs. Clemson came out in the opening game and showed everyone they're just about the same team as last season, if not a little improved. I don't like the young quarterback Doug Day's chances against that stud defense named "The Ambush."
Alabama 21, Clemson 38
The Verdict:
Our first game sees a unanimous choosing by our writers, as all six are riding with the visiting Cornhuskers ahead of tonight's contest. Now, none of them to believe either team will look the way they did a week ago, but still believe it will be an exciting contest that ends in Nebraska's favor.
As for the second game, there's a lone wolf spotted in Death Valley, as our writers are largely taking Clemson to handle business at home. However, in the CFSL we never know what can happen if someone encounters and Alabama is gunning for an upset tonight and to bounce back to .500 in a big way. Both games tonight are can't miss CFSL action!