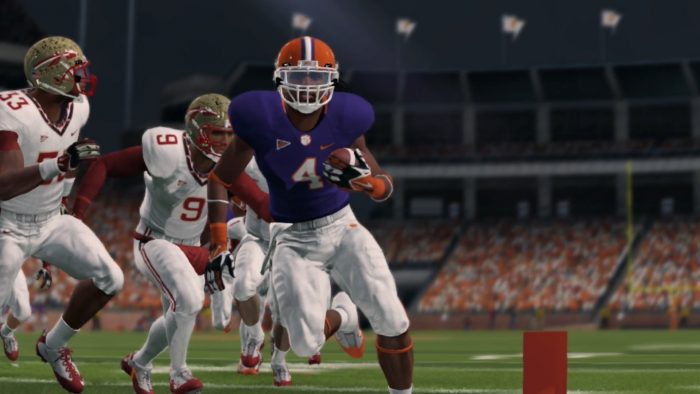 It's the last day of games for week five and it kicks off with two of the top MAC teams. With both teams sitting pretty at 2-0 in conference play, this matchup will determine who is in first place in the MAC. We then head down to the Sunshine State as Clemson takes on Florida State at Doak Campbell Stadium. Finally we go back up north to Michigan as USC and Michigan face off to see who can get their second Big Ten conference win. Let's see what our writers had to say about tonight's matches:
Bowling Green vs. Ohio Prediction:
These two teams are both capable of putting up high numbers in the points department so it should be interesting to see if either defense is able to step up and stop the opposing offense. Look for quarterbacks Ronnie Blevins and Zach Scott to lead their teams to a high scoring affair. I'm going to give the advantage to Bowling Green as their defense looked good last week against Northern Illinois allowing only 176 total yards.
Bowling Green 54, Ohio 42
Houston Freeman's Predictions:
Goliath fell, and it happened in the weirdest way possible. The offense had five drops accounted to just scholarship players alone, which is pretty much unheard of from the Tigers. Clemson still has plenty of opportunities to prove they won a championship last season for a reason, and I think they will get the offense moving in the right direction this week against a struggling Seminoles team.
Clemson 42, Florida State 30
Both of these teams come into week five on two game losing streaks. Right now they both seem to be equally struggling so the edge is going to USC simply because the flexbone is a tough formation to crack.
USC 33, Michigan 20
David Ware's Predictions:
Last season when Auburn was able to defeat Clemson, they came back and were on fire. I expect the same thing again this week after Clemson lost last week to Texas A&M. Florida State will have the tough task of playing a mad Clemson team who can be very dangerous. With that being said, I am going with Clemson.
Clemson 41, Florida State 21
Two teams who started the season making a lot of noise, now finds themselves struggling the last few weeks. We will see offense verse defense as far as strengths. Michigan does have some fast defenders and should be able to slow down the triple option that USC is running. I have to give Michigan the advantage.
USC 28, Michigan 35
AssuredFame's Predictions:
Florida State has played closely in every game they have been in, as a matter of fact, all are within one score. Enter in the Clemson Tigers who are coming into this game with their first loss all year to Texas A&M. Look for Clemson to take this one easily as Florida State keeps it close in the first half then loses it in the second half.
Clemson 38, FSU 21
Both of these teams started off scorching hot with two great wins to start the year, then teams appeared to figure them out as they both have lost the last two. USC features a slow triple option attack and Michigan features a very NFL like run game. I expect this to be the lowest scoring game of the week as both defenses play well but USC takes it late.
USC 17, Michigan 10
Jbayse1's Predictions:
Clemson comes into week five after suffering their first loss in season nine. Texas A&M set the plan as to how to beat the Tigers by airing it out last week, but Florida State has been built around the run so far in season nine. Adonis Jackson and Vidar Lund have combined for about 700 yards on the ground so far this season. Will they ask Adonis Jackson to let it fly over 40 times this week? And if so, who do the Seminoles go to at wide out? Halfback Vidar Lund leads the team in receiving yards this season. Look for Clemson to return to their winning ways after only a slight bump in the road last week.
Clemson 38, Florida State 24
USC and Michigan both enter week five at 2-2 on the season after dropping two straight. USC and their triple option have averaged 319.8 rushing yards per game so far, but have been slowed down significantly by some of the stronger defenses in the league, whereas Michigan is averaging only 365 per game. In order to take this one, Michigan will need a strong outing from Dior Chapman and Tanner Jones.
USC 28, Michigan 18
The Verdict:
Our writers all agree that Clemson should be able to bounce back from defeat last week to beat Florida State. They then ruled 3-1 in favor of USC for our second CFSL match of the night citing their triple option offense being able to confuse the Michigan defense. Don't miss tonight's matches to see if the writers are correct!