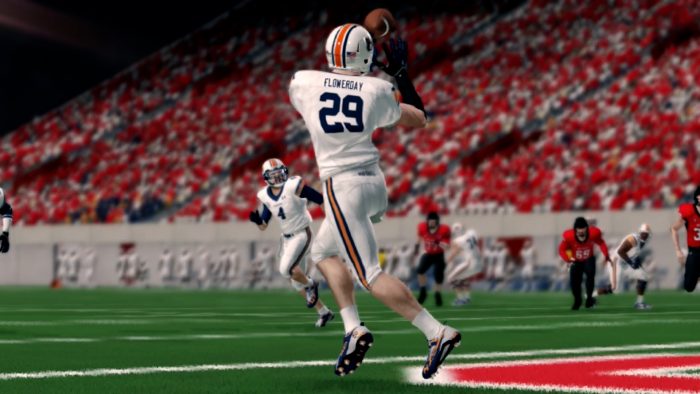 Week six kicks off with two great matches between very talented teams. Auburn and Clemson are both 4-1 and are in the top five in the power rankings so expect an exciting showdown as they both look to put themselves in prime position to clinch a playoff spot. Then, we have Texas hosting USC. USC's triple option has looked great this season but Texas has kept all of their games fairly close; we'll see if that's the case again tonight. Here's what our writers predict for tonight's matchups:
David Ware's Predictions:
CFSL always finds a way to kick off a week, and this week is no exception. We have Auburn and Clemson who are in a four way tie for second place in the SEC with only three weeks to go. Clemson rebounded after a rare loss against Texas A&M two weeks ago as they faced Florida State last week. Auburn played Michigan and was able to win pretty convincingly. Clemson holds the overall record against Auburn four games to two, but Auburn has won the last two. Pack and his Auburn squads have made a career out of being in the playoffs and they know the importance of winning this game. Clemson is on fire as they are trying to show the league that they haven't lost any control over the SEC as they have only two losses in last fifteen games. This battle will go to the final whistle as Auburn pulls it off.
Auburn 35, Clemson 31
No one could have predicted that Texas would be 1-4 through five weeks this season, and no one would have predicted that USC would be running the triple option. This is going to be an exciting game to watch as Texas is much better then what their record shows. They have been in each and every game they have played this season and had an opportunity to win. This game will be no different as Texas will bring everything they have as they face a USC team trying to show the league that the triple option can work. Texas will turn this ship around and go back to their winning ways, but it won't be this week.
USC 28, Texas 24
Squidy's Predictions:
This is the game of the week. Auburn has been looking very good so far, while Clemson has looked worse in the last two weeks. Honestly I like Auburn in this one. Newman will be able to make plays on his feet and help them win.
Auburn 35, Clemson 30
Texas is a loss away from no postseason so they will be playing loose and hungry. On the other hand, we have a USC team who looked fantastic against Michigan a week ago. I think USC gets the win here behind the arm and legs of Thrasher Banes.
USC 40, Texas 31
AssuredFame's Predictions:
My pick for game of the week as two of our league's best teams, currently ranked in the top five face off. Clemson's sole loss was to Texas A&M where quarterback Jimi Germaine had the best game of his season throwing for 444 yards and passing for four touchdowns. A&M also forced Will Slay to throw the ball 70 time as they were playing catch up most of that game. I believe the CFSL has the blueprint for success when playing Clemson, but can someone execute and follow through? Enter Auburn. Auburn has the number one defense as far as points allowed per game and rushing yards allowed and a dynamic offense behind Ron Newman and Loki Lawler who have combined for 916 yards on the ground. With that being said, Clemson takes this one in a defensive matchup as Dane Jones has a good enough game to keep the Tigers offense balanced.
Auburn 20, Clemson 24
Another week, another close game ending in defeat for Texas. Quarterback Vito Pipino has shown once again that he can carry the team with his passing, but needs some help from running back Brandon Black to keep the offense steady. USC comes into this game after a sound defeat vs Michigan where they only allowed 227 yards. USC threw one interception and had three fumbles so that is an area of concern as this Texas team thrives on extra possessions. I think this will be a game of whoever scores first will take it. Texas is the second worst in the power two against the run and that is USC's strength. I see USC standout running back Kolby Kichler going for over 100 yards on the ground to take this one.
USC 28, Texas 24
Grin311's Predictions:
Wow this is a battle of two powerhouses. Both teams are coming off big wins and this game has major playoff implications. Auburn wants to remind everyone they are here to win the SEC , while Clemson, the defending National Champions, want to remind everyone it's their title to take. Look for this to be an incredible game.
Auburn 48, Clemson 42
USC looks really good this season and don't want to slow down against Texas. For Texas this has been a tough season, but a win against the Trojans can turn everything around. This one is my upset pick.
USC 31, Texas 35
Jbayse1's Predictions:
Auburn and Clemson both come into this pivotal match up at 4-1. Clemson had a strong bounce back win last week against Florida State, meanwhile, Auburn earned a strong win against Miami. The importance of this game cannot be overstated as whoever wins this has the inside track to the top of playoff seeding. Ron Newman and Loki Lawler are leading a very strong Auburn offense, however, Clemson quarterback Will Slay is on another level tossing 10 touchdowns to only two interceptions. Look for the Clemson defense to step up big once again to nab the win.
Auburn 34, Clemson 44
In our second game of the night, we have the 3-2 Trojans of USC and the 1-4 Longhorns from Texas. USC is coming off of a win against Michigan while Texas dropped another contest, this time to Ohio State. Vito Pipino has tossed 11 touchdowns to only three interceptions this season and added five more on the ground, however, this Texas team has been a letdown given the hype coming into the season. USC will be led by the duo of Thrasher Banes and Kolby Kichler combining for a total of 1,019 yards on the ground this season. I'm looking at Cash Jackson of Texas to be the difference maker. Texas takes the lead early and USC cannot keep up.
USC 33, Texas 41
The Verdict:
Our writers have all agreed that the games tonight should be exciting matchups between great teams. Our writers barely gave the edge to Auburn 3-2 with many believing this matchup to be the game of the week. They then gave the advantage to USC 3-2 as well with some believing Texas will be able to go back to their winning ways, and others believing it will be the same as every other week.