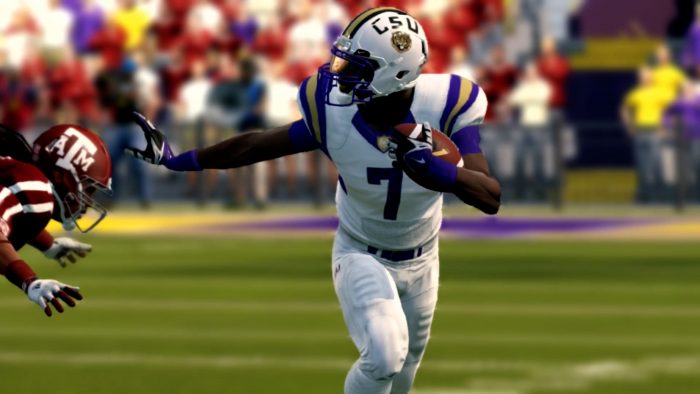 Week five is now done and now we get to see how the teams are shaping up. The playoff race is heating up and there are definitely some teams that have come out and surprised many people with how they have been doing this season.
1) NC Oklahoma State Cowboys (5-0) (207)
Last Week – W vs. Oregon 27-14
This Week – @ Nebraska 10/28/2020 9:00 PM CST
Oklahoma State remains at number one. The Cowboys came in the preseason rankings at 13th, but they are now ranked number one, undefeated, and have clinched a playoff spot. They are looking to continue their impressive season against Nebraska this week.
2) NC Clemson Tigers (4-1) (189)
Last Week – W @ Florida State 52-42
This Week – vs. Auburn 10/26/2020 7:00 PM CST
Clemson are ranked number two. With quarterback Will Slay and running back Dane Jones combining for seven total touchdowns, they won the game against Florida state. They are looking ahead to the big matchup they have against Auburn as both of them are fighting for those playoff spots.
3)
+1

Auburn Tigers (4-1) (165)

Last Week – W vs. Miami 27-23

This Week – @ Clemson 10/26/2020 7:00 PM CST

Auburn won a tough game at home against the dangerous Miami team. This has them at the front of the line for the SEC in the playoff window. Halfback Loki Lawler was this week's hero as he had 95 yards and a touchdown on the ground. He also had 103 yards on five catches. Showing he has hands too.
4)
+3

LSU Tigers (4-1) (160)

Last Week – W @ Florida 31-10

This Week – vs. Alabama 10/27/2020 7:30 PM CST

LSU comes in at number four after winning big against Florida. Their talented secondary caused two interceptions on their way to the win. They look to do the same against Alabama and their talented quarterback and wide receivers.
5) NC Ohio State Buckeyes (4-1) (143)
Last Week – W vs. Texas 38-33
This Week – vs. Notre Dame 10/27/2020 7:00 PM CST
Ohio State pulled off a closer than they would have liked to win at Texas last week. By looking at the stats alone, you would think Texas won, however, it is these pull the rabbit out of the hat type of wins that will see Ohio State sneak into the playoffs again. Luckily for Ohio State, halfback Silva had a solid rushing game going for 104 yards on the ground and two touchdowns.
6)
+3

Alabama Crimson Tide (3-2) (133)

Last Week – W @ Texas A&M 41-37

This Week – @ LSU 10/27/2020 7:30 PM CST

Three straight wins and a total of 13 passing touchdowns, two rushing, and only one pick by quarterback Doug Day has reeled the Tide back into where they feel they belong. With three straight wins, the momentum is certainly on their side as they face off against LSU in a top six matchup. This will be a huge week for them!
T-7)
-4

Miami Hurricanes (3-2) (123)

Last Week – L @ Auburn 23-27

This Week – @ Florida 10/29/2020 7:30 PM CST

Miami's three game winning streak was snapped this week, losing a defensive battle with the Auburn Tigers. Turnovers were the story of the game in this one. Axton Richardson threw three interceptions and put the ball on the ground once. It's hard to beat anybody when you turn the ball over this much. Miami's defense played well, but the offense will have to get back to their winning ways if the Canes want to get back on track.
T-7)
+3

USC Trojans (3-2) (123)

Last Week – W @ Michigan 34-9

This Week – @ Texas 10/26/2020 8:45 PM CST

USC comes in tied for number seven. USC is back in the win column and it comes with an impressive defense that only allowed nine points and no touchdowns. They look to battle with an always dangerous Texas team.
9)
-3

Oregon Ducks (3-2) (111)

Last Week – L @ Oklahoma State 18-27

This Week – @ Michigan 10/29/2020 9:00 PM CST

The Ducks have now lost two in a row. Oklahoma State is a tough team, and Oregon struggled to get anything going offensively against the Pokes. The run game was limited, and Jefferson Allen only found the end zone once. The Ducks have a chance to turn things around this week against a struggling Michigan squad.
10.
-2

Florida Gators (3-2) (87)

Last Week – L vs. LSU 10-31

This Week – vs. Miami 10/29/2020 7:30 PM CST

In a tough loss last week against LSU, Florida looks to rebound as they face off against a reeling Miami Hurricane team who lost to Auburn last week. Florida has got to get the run game going to give quarterback Mathias St. John some relief as he threw the ball 65 times last week. That is not optimal as Florida has an incredibly balanced team.
11)
+3

Notre Dame Fighting Irish (2-3) (67)

Last Week – W vs. Nebraska 44-21

This Week – @ Ohio State 10/27/2020 9:00 PM CST

It was a big win last week for the Fighting Irish as they sit at 2-3. Quarterback Tyler Stemen needs to continue holding onto the rock like he did last week and this team can make some noise. They are on an uphill climb to a playoff spot, but are still very much in it.
12)
-2

Texas A&M Aggies (2-3) (65)

Last Week – L vs. Alabama 37-41

This Week – @ Florida State 10/28/2020 7:30 PM CST

Texas A&M slid a little closer to the basement after losing at home to the visiting Alabama squad. A&M put up a fight, but they couldn't stop the opposing quarterback from slashing them. For what seems like the 100th week in a row, it was Texas A&M quarterback Jimi Germaine going off for 458 yards and three scores that kept them in the game. A&M needs to find their rhythm on defense moving forward. Being 1-3 in conference isn't a death nail, but it is pretty close to it. They will need to win every conference game moving forward to have a look at the playoffs.
13)
+1

Texas Longhorns (1-4) (48)

Last Week – L @ Ohio State 33-38

This Week – vs. USC 10/26/2020 8:45 PM CST

Texas has played close in every single game this year, and they are not a bad team whatsoever, they have just shown that they can't get that final stop or score. Sitting at four losses is not a great feeling for this playoff team last year who lost to Clemson in the championship. Texas is going to have to play underdog the rest of the year and hope to have their defense help out quarterback Vito Pipino.
14)
-2

Nebraska Cornhuskers (2-3) (46)

Last Week – L @ Notre Dame 21-44

This Week – vs. Oklahoma State 10/28/2020 9:00 PM CST

Nebraska has dropped under .500 with their loss this week in South Bend. Notre Dame's offense scored at will, and the Cornhuskers couldn't keep up. Nebraska has struggled pretty consistently recently, and they need to find a way to turn things around quickly. The competition won't get any easier this week as Nebraska welcomes undefeated Oklahoma State.
15)
-2

Michigan Wolverines (2-3) (41)

Last Week – L vs. USC 9-34

This Week – vs. Oregon 10/29/2020 9:00 PM CST

Michigan's game plan for USC was all wrong. The first half Michigan was able to stay close, but in the second half USC decided to blow the doors off. Michigan was not able to stop the rush at all. They gave up 360 yards on the ground total! If you are going to allow that type of rushing attack, you will need to put up more than 220 total offensive yards to compete. Michigan started the season on a tear but have really fallen off now. Who are they really? Are they the high flyers who can score at will, or are they the basement dwellers of the past? They need to right the ship quickly if they want to find themselves in the playoff race.
16) NC Florida State Seminoles (1-4) (30)
Last Week – L vs. Clemson 42-52
This Week – vs. Texas A&M 10/28/2020 7:30 PM CST
Losing consecutive games is never a good showing for a team. Losing four in a row is just that much worse. The Seminoles have yet to defeat a non-MAC school this season, and with the season already half over they are running out of time to find their team identity. The Seminoles kept their game against Clemson this week close at times, but couldn't find a way to win. They'll get another chance this week to turn things around against Texas A&M.