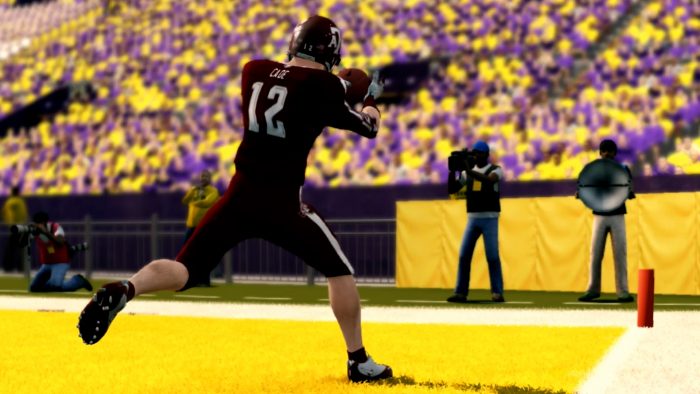 We are now halfway through the week and still have plenty of action left to go. Tonight's action starts with two MAC teams sitting at 2-3 fighting for second place in the MAC, and a shot to win the conference. We then have Florida State looking to get their first conference win against Texas A&M as they travel to Tallahassee. Finally, we have Oklahoma State looking to stay undefeated this season as they travel to Nebraska to face off against the Cornhuskers. Here are the writer's predictions:
Toledo vs. Ohio Preview:
Toledo has kept most of their games close this season and three of them have been within three points. Ohio on the other hand has either won big or lost big. This game comes down to if Ohio's offense and defense can both show up big to stop Kenyon Milton and still be able to score points on the offensive side of the ball and keep their hopes of winning the MAC alive.
Toledo 45, Ohio 31
David Ware's Predictions:
This game is going to be fun to watch. Florida State has played well all season and gave some very tough teams all they can handle, and I don't see that changing this week. The Aggies travel to Florida State and have to be prepared for a battle just like they were in last week against Alabama. Texas A&M really needs to win out to try and slip into playoffs this season. I am gong to have to take the Aggies.
Texas A&M 42, Florida State 38
Oklahoma State is the last of the unbeaten, and some wonder if will they lose. They are a very talented team with great depth and a great athletic director. On paper they would appear to have the advantage over Nebraska who currently sits at 1-2 in conference. Instinct says Oklahoma State will win this, but I feel an upset coming along. It wont be a lack of talent or game planning that will cost Oklahoma State this game, it will merely be a battle and some crucial breaks will fall in favor of Nebraska.
Oklahoma State 24, Nebraska 28
Houston Freeman's Predictions:
Texas A&M has looked threatening on offense and has put up a lot of points. Meanwhile, they have a defensive player of the year candidate in Allie Peters, but can't seem to find a way to get off the field for their offense. Florida State has been bit by the inconsistency bug this season as one game their offense looks potent and the other their defense looks strong, but never seems to come together. I believe the Aggies will won this one with their offense.
Texas A&M 41, Florida State 37
Oklahoma State has won most of their games due to their high octane offense and the stellar play of quarterback Lyle Fletcher. Nebraska meanwhile has only scored more than 24 points in a game against a CFSL opponent once, and that was in their win against USC in which they forced three turnovers. I believe Nebraska's key to winning this one is getting turnovers. However, the Pokes will be too much on offense for the Huskers to handle.
Oklahoma State 42, Nebraska 32
Squidy's Predictions:
Whichever team loses this one will not be going to the playoffs in season nine. I don't really think either team will be making any kind of run if they do win, but I could be wrong. All it takes is some momentum to get going and who knows where it could take you. I really like A&M here. Florida State has not really seen success and has not looked great. While they played Clemson close, they lacked what was needed to win. Give me the Aggies by ten.
Texas A&M 30, Florida State 20
The Cowboys have already clinched a playoff spot and are sitting at 5-0 on the year. They have looked very impressive, but also very vulnerable at times. I love their offense, but I'm not sold in their defense. If Nebraska is going to win, it will be in a defensive game. If this ends up being a shootout, I just don't think the Huskers have what it takes to sustain their offense. With that being said, I think it will be defensive and Oklahoma State will get their first loss of the season.
Oklahoma State 21, Nebraska 28
AssuredFame's Predictions:
Texas A&M is the one team that has beat Clemson this year, and that was behind a great game on the run defense holding Dane Jones to 72 rushing yards. Florida State has played every game this year close, with the largest loss being by ten and that was last week to Clemson, where quarterback Will Slay and halfback Dane Jones both rushed for over 120 yards. This will be a game where whoever plays better between quarterbacks Jimi Germaine and Adonis Jackson takes it, and this week Florida State gets back in the win column as Jackson becomes too much for Texas A&M.
Texas A&M 21, Florida State 27
The undefeated Oklahoma State Cowboys come into this game sitting as the lone undefeated team in the CFSL. Does that pressure get to them as they face off against a streaky Nebraska team, or will it be back to business? While I think Nebraska is an incredible team, the streakiness that they have shown this year will hurt them as Oklahoma State takes this by a touchdown behind continued strong play by quarterback Lyle Fletcher.
Oklahoma State 34, Nebraska 28
Grin311's Predictions:
This matchup features two teams that have played way better than their records show. It is for the most part a loser is out of the playoff picture, and I know both athletic directors will be ready for a mega war. It should come down to whoever has the ball last wins, and that is anyone's guess. I have to go with my boys in garnet and gold of course.
Texas A&M 34, Florida State 35
Can anyone stop the Cowboys from Oklahoma State? Well with no disrespect to Nebraska, it's not going to be this week. Oklahoma State wins big.
Oklahoma State 48, Nebraska 21
The Verdict:
For the first match of the night, our writers sided with Texas A&M 3-2 with some believing Florida State gets their first win against a CFSL team this season and others believing Texas A&M because of Florida State's inconsistency. For our other match the writers sided with Oklahoma State at the same split of 3-2. Will Nebraska get the upset or will Oklahoma State keep on winning and become a step closer to the rare undefeated season? Tune into the games tonight to find out!