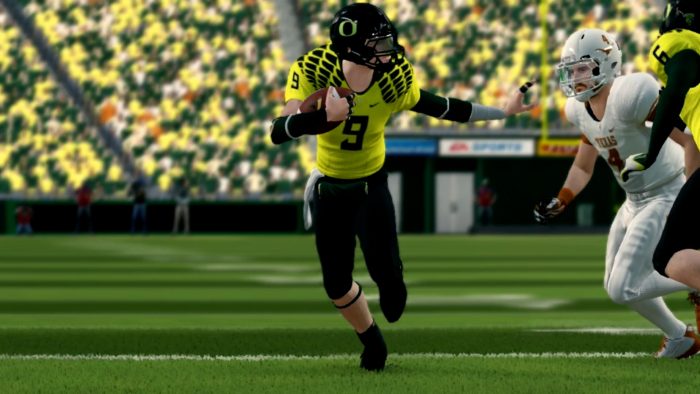 We're now onto the final night of action for week six. It starts with a MAC game as Bowling Green takes on Ball State. Bowling Green is in first place in MAC standings at 3-0 but Ball State looks to knock them down a peg with a win tonight. Then, we have an in-state rivalry game between Miami and Florida where a Miami win would leave them just a game behind first place in the SEC but a Florida win would put them ahead of Miami in the SEC standings. Then, for the last game of the week it's Oregon vs. Michigan where both teams are looking for their second Big Ten win. Here's what our writers said:
Ball State vs. Bowling Green Previews:
Bowling Green has looked dominant the past two weeks allowing only ten total points combined while scoring 91 total points. Ball State was able to get their first win last week against Eastern Michigan by three points. If Ball State wants to win, their offense has to get past Bowling Green's defense and their defense has to stop Zach Scott.
Ball State 21, Bowling Green 44
Houston Freeman's Predictions:
Miami is still in the hunt for the SEC crown, but this is a must win for them to stay in that race. The Gators are 3-2 as well, but with one massive difference: they've lost two conference games which means this is pretty much a must win for them as well to keep their playoff hopes alive. While quarterback Mathias St. John has played well for Florida, quarterback Axton Richardson has been lights out good. I see the Canes having the edge here.
Miami 52, Florida 49
Oregon is looking to bounce back after an off day against Oklahoma State last week. Michigan has not looked very strong in any facet of the game the last few weeks. I see Oregon being able to use this as a game to find their offense again and get prepared for a playoff push.
Oregon 38, Michigan 30
David Ware's Predictions:
The Natty Light Belt is on the line as Miami is currently holding this rivalry accolade. Miami is one of the four teams in a tie for second place in the SEC and they know this is a big game for them. Florida is currently sitting at 1-2 in conference and can not afford to lose another conference game if they want to make the playoffs this season. The series record is even right now at two wins a piece, which adds more fuel to the fire for both of these teams to want to win. On paper Miami wins this, but I have to think that Florida will find a way to keep their playoff hopes alive and pull out a overtime win.
Miami 35, Florida 38 OT
This matchup features two teams who started out on fire this season with a combined 5-0 and have lost the a collective five straight. Both teams are full of talent and have the capability to win, it will be a matter of who wants it most. This should be a defensive battle that will be fun to watch, as linebacker Cletus Castle for Michigan will be opposite of Jedidiah Longtree for Oregon. Both men know how to handle business and will make some hard hits. Give me Oregon with slight advantage.
Oregon 24, Michigan 21
Squidy's Predictions:
Here we see a big rivalry game with big playoff implications. Axton Richardson has looked great in most of his games this season, but he has also struggled with turnovers. If he keeps turning it over, Florida will have a huge advantage and likely win. The Gators win this one in a close battle.
Miami 37, Florida 38
Oregon has looked very promising up until two weeks ago. After a 3-0 start, they would drop the next two to Ohio State and Oklahoma State. The Ducks will get back on track against a weak Michigan squad. Expect Michigan to keep it close until the end.
Oregon 38, Michigan 28
AssuredFame's Predictions:
Battle of Florida! We've seen in chat the post about the Miami Hurricane mascot carrying a Gator over a pot to cook, will this happen? Both of these teams have have really great ups in their wins, and some tough losses as well. One thing we do know about both these teams is they love to pass the rock and take risks, that has turned into many turnovers for them as Miami leads the league with 12 turnovers, while Florida is second with 11. I believe whoever turns it over less between the two stud Quarterbacks Mathias St. John (Florida) and Axton Richardson (Miami) will win. In a toss up, give me St. John and Florida in a shootout in one of the best games to watch this week.
Miami 44, Florida 52
Michigan comes into this game after two tough losses to USC and Auburn, who are both great teams. While Oregon enters the game in a similar fashion, with two tough losses to two great teams in Ohio State and Oklahoma State. Michigan has more of a pro style offense while Oregon has a college style air raid offense. Michigan quarterback Tanner Jones has gone two straight games without a passing touchdown. That will need to change for Michigan to take this as Oregon scores in all fashions. Oregon quarterback Jefferson Allen comes into game as the leagues leading passer with 2,135 yards, averaging 427 a game. Give me Oregon by ten.
Oregon 38, Michigan 28
Grin311's Predictions:
It's the Canes versus the Gators. A true rivalry and one for not only SEC standings, but state bragging rights. I love what both teams do, but Miami is just playing more completely and that is the difference. Look for some great defensive play.
Miami 28, Florida 24
The high flying Ducks battle Michigan in this matchup. The boys in blue have had flashes of an amazing team this season, and we know how Oregon can be a scoring machine also. Can Michigan slow down Oregon and give themselves the win? That will be tough to do but I think they keep it close for a while.
Oregon 48, Michigan 31
The Verdict:
The writers have given the Gators the advantage 3-2 in their matchup against the Hurricanes. All of the writers agree the game will be close with the average score differential being 3.8 with one writer predicting overtime. The writers were then unanimous in picking Oregon with their high flying offense. Will the Ducks offense prevail or will Michigan's pro style offense? Be sure to tune in tonight to find out!