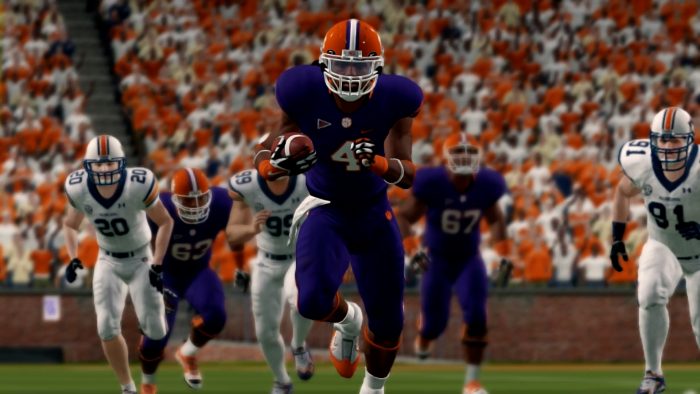 After a couple of great matches last night, we continue the last week of the regular season with two more great matchups tonight. We start with a historical rivalry match between Miami and Florida State. Florida State would love a win tonight to take into next season while Miami wants it to keep momentum going into the playoffs. We then have Florida heading to Death Valley to take on the Clemson Tigers. Again one team is playing for pride and the other is trying to make it to the playoffs. Here's what our writers said about tonight's matches:
Houston Freeman's Predictions:
Another battle for the worst state of the Union… Miami needs a win here tonight to get into the playoffs and take home the natty belt for the season. Florida State sits at 2-5 and is in need of some momentum heading to the offseason, especially with several key positions graduating. I believe Miami has been strong all season and will hold the edge in this one but the Seminoles will keep it close.
Miami 31, Florida State 28
Florida has struggled to get much going after beginning the season 3-1. While I think they have the talent to keep up, I'm concerned that the offense has only averaged 13 points per game in their last three losses. Clemson on the other hand is looking to bounce back themselves after a close loss to Miami last week. I see quarterback Will Slay and company having a strong game tonight and proving Clemson should still be a team to be feared.
Florida 24, Clemson 34
David Ware's Predictions:
Miami has been on fire this season winning five out of their last six games. They are looking for the win to secure the SEC crown. Florida State is coming off a huge win against Texas A&M last week, but the Seminoles have had several games in which they were so close. Miami will have to play at the top of their game, otherwise Florida State could shock them. Miami will have to fight to fend off Florida State in this game.
Miami 38, Florida State 35
Huge game for Clemson here; if they win, they are in the playoffs, but if they lose, they are out of playoffs. Clemson has played tough all year and has shown why they are the defending champions. Florida is looking to play spoiler this season with a really tough squad. Clemson knows how to win the big games and how to be "Clutch" in the big moments, and I expect no less from them in this game. Florida will keep it close and maybe even lead this game for a large portion of it, but Clemson will pull off the game.
Florida 35, Clemson 42
AssuredFame's Predictions:
Florida State is another team who has played teams close all year long but just hasn't had quite enough to win. Enter Miami, who needs a win to clinch a playoff spot. Florida State comes into this playing sleeper, and are actually a good one at that, but Miami and Axton Richardson keep up the momentum as they head into the playoffs representing the SEC.
Miami 31, Florida State 27
Clemson is sitting in an unfamiliar spot as they are currently tied with two other teams at 3-2 in the SEC. Clemson needs to win this and let the experts worry about the rest. Expect Clemson halfback Dane Jones have a great game and will his team to victory in a close one over Florida.
Florida 21, Clemson 38
TattedGriffin's Predictions:
Florida State almost pulled out the upset against LSU last week while Miami got a win over last season's National Champions! Miami looked very balanced with 234 passing yards and 207 rushing yards, while Adonis Jackson looked great for Florida State with five passing touchdowns with 107 rushing yards on 16 carries. I don't think Miami will be able to keep up with Florida State's high powered offense in this game.
Miami 27, Florida State 35
Both teams come into this week with losses. Florida lost by two scores to Alabama, while Clemson couldn't keep up with Miami. Mathias St. John did move the ball around with 354 passing yards, but it was his three interceptions that played a big part in his team's loss. Dane Jones had a good game with 121 rushing yards on 19 carries, but Clemson didn't have a single rushing touchdown. If Clemson can punch the ball in the endzone with their feet, they get the win.
Florida 21, Clemson 28
The Verdict:
For our first matchup the writers have sided with Miami 3-1 with most believing they get the win to keep the momentum going into the playoff. The writers then unanimously sided with Clemson 4-0 to beat Florida. Were they correct or will Florida State and Florida be able to play spoiler? Find out tonight on Twitch!