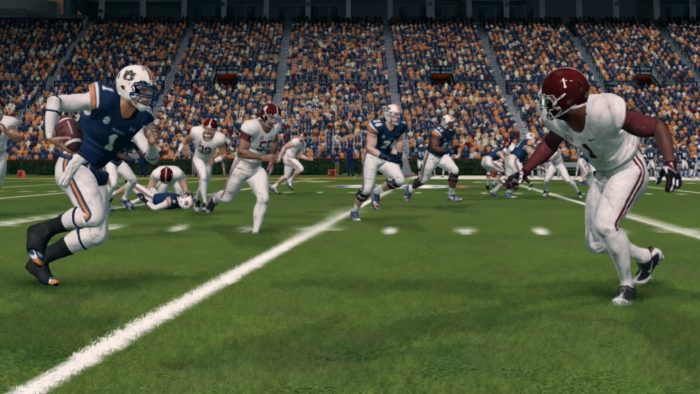 We're almost done with the regular season, but we can't forget about tonight's big matchups. We start with the Iron Bowl where the winner makes the playoffs and the loser watches from home. Both teams are coming off wins last week and look to keep that same energy for tonight's game. Then we have The Game. If you don't know what we're talking about, it's the Ohio State vs. Michigan rivalry. It's a rivalry as old as dirt itself and this year is set to be an interesting matchup. Unfortunately neither team will make the playoffs, but that doesn't mean this game isn't still a big game for both of these teams. Here's what our writers said about tonight's games:
Houston Freeman's Predictions:
The Iron Bowl is back! Playoff implications are on the line; if you win, you're in. Auburn has looked pretty solid all year long, while Alabama has looked a bit more like a roller coaster. I think the team that has been more consistent with their wins at this point in the season is likely the team to pull out the win tonight as well. Give me the Tigers in a close one.
Auburn 38, Alabama 35
The Game has always been exciting, but unfortunately it doesn't have any implication on the playoffs this season. I see this being a game that Ohio State can control from start to finish and take good momentum into the offseason with a 5-3 record. Buckeyes by ten.
Ohio State 34, Michigan 24
David Ware's Predictions:
The Iron Bowl, one of the largest rivalry games in this league! Both teams are playing for a playoff spot and both need to win to grab a spot. This battle will not disappoint and will surely be exciting to watch. There is a trophy up for grabs for the winning team as well as bragging rights until next season. Both teams are trending upward with momentum and hope to continue that into the playoffs. The experience factor goes to Auburn, but I am calling an upset and going with Alabama.
Auburn 38, Alabama 42
For these two teams this rivalry is serious. They always find a way to make this game exciting and that should definitely continue this season. Can Michigan get things rolling again to give them some momentum heading into the off season? Or will Zach Davis and company do their part to keep spirits high? This game has the opportunity to go all the way down to the wire and keep everyone on the edge of their seat.
Ohio State 31, Michigan 24
AssuredFame's Predictions:
Another great game with playoff implications involved. I'll leave the experts to decide tie breaks and such but if either team wins they sit at 4-2 and could potentially be tied with Miami and Clemson depending on how their weeks go. Auburn has shown resilience all year and Bama has turned it around this year. Give me Bama in another close one.
Auburn 27, Alabama 28
Both teams appear to be out of playoff contention and will be fighting for bragging rights in the division, and for recruits. Michigan has struggled getting the passing game going and rely on the run game to get going and Ohio State has two of the best defensive ends in the league. Give me Ohio State by ten.
Ohio State 31, Michigan 21
TattedGriffin's Predictions:
Auburn sneaks out of last week with an overtime win over Texas A&M, Alabama on the other hand coasted by Florida for a win. Both teams sit at 3-2 in conference play. One of my favorite quarterbacks to watch , Ron Newman, had an amazing day with 328 passing yards with three touchdowns and 147 rushing yards with two touchdowns. Quarterback Doug Day had a solid "Day" with 274 passing yards with three touchdowns. Newman is going to give the Alabama defense chills and making everyone go Brrrrrr with a win in this one!
Auburn 42, Alabama 35
Both teams come into this one off of big losses. With Ohio State giving up 72 points and Michigan giving up 512 rushing yards. Ohio State quarterback Zach Davis only had a 56% completion rating and was sacked six times. Michigan linebackers Cletus Castle and Ethan Cage had a combined 17 tackles, three tackles for loss and one sack. They will need to continue to anchor that defense because I feel that Zach Davis will get back to his winning ways in this game! Ohio State gets the win in the last regular game for the season.
Ohio State 31, Michigan 24
The Verdict:
For the Alabama and Auburn game our writers split 2-2 on their predictions. Some believe Auburn's consistency will continue and lead them to victory, while others believe Alabama's late season resurgence will help them defeat the Tigers. The writers then unanimously gave the advantage to Ohio State 4-0 saying Zach Davis will be able to get the win for the Buckeyes. Find out if they're correct tonight on YouTube!