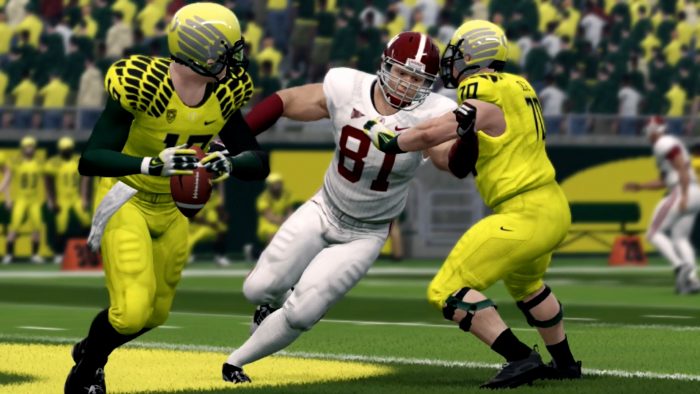 The opening night of the postseason has arrived, and with it, two major clashes! Now, if you're new or unfamiliar with the way in which the playoffs work in the CFSL, allow me to lay it out briefly before going into our first matchup. Conference champions are given the number one seed for their conference, and are then given a first round bye for the playoffs.
That leaves two playoff berths for each conference to play in the first round of the playoffs, meaning six spots in total (three from each conference), and this is primarily determined by conference record with other tiebreakers behind it if needed. The number two seed in the Big Ten plays the SEC's three seed, and the SEC two seed plays the Big Ten's three. So, let's start with the SEC three seed for this matchup.
Alabama Crimson Tide
From 2-6 to back in the playoffs, the Crimson Tide is looking to make some noise. In Alabama's return to the post season, they're once again matched up against Oregon. The Crimson Tide was able to defeat Oregon in the playoffs a couple seasons ago, before being knocked out by Notre Dame. Alabama and Oregon also faced off in week one, but more on that in a moment. With the return of Alabama to the postseason scene, their explosive new approach could very well cause mischief.
Offense
When Alabama and Oregon faced each other in week one, quarterback Doug Day put the ball in the air 44 times, but he only completed 25 of them, and he threw two interceptions in the process. It took him a couple games, but he's developed into a prolific passer towards the end of his freshman season. A big help in that has been the growing chemistry with receivers Zach Stone and Joe Idol and yet, neither receiver has had a true breakout game, despite Idol's 142 yard receiving game midway through the season. Tonight, Stone and Idol have to be explosive, and if both could go over 100 yards tonight, this offense should be in good shape, especially if Day can protect the ball.
Defense
Sure, Alabama's offense struggled last week, but to be fair Auburn's got a great defense. And so does Alabama. Two pick-sixes a week ago and a stellar defensive performance, one I'm sure the Tide would love to replicate. In fairness, this defense was able to pick off the Ducks twice in week one, but gave up a late second shot to Cai Brummer, the safety, and it cost the Tide a week one victory. Linebacker David Ware and corner Emilio Gonzalez were the standouts in last week's performance, and will likely need to be again for this Alabama defense. Flustering Jefferson Allen into make poor choices is imperative, and defensive ends Jackson Adok and Cory Dobbins are just the pair to do it. That opens the door for Gonzalez and fellow corner Richie Carreon to make plays while safety Zachrey Carter can make himself known in the run game, and maybe snag a pick or two.
X-Factor
Linebacker Jeremy Mosley has almost taken a back seat with David Ware stepping into the middle of the defense and wrecking shop. But Mosley is still an integral part of this defense, and the Crimson Tide need Mosley to remind Oregon of that tonight. He had seven tackles against the Ducks in week one, but they're hoping he can do much more tonight.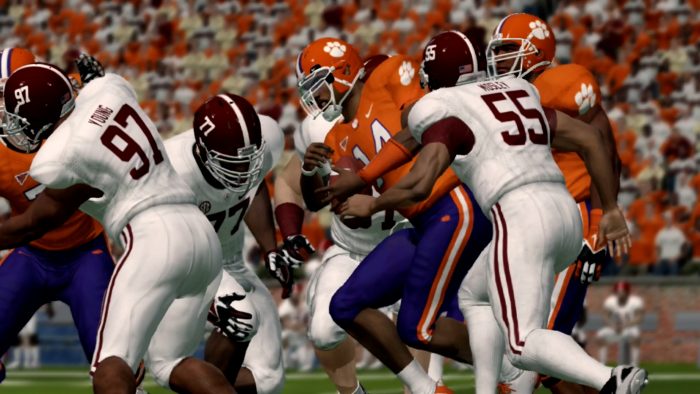 Oregon Ducks
Oregon missed the playoffs last season, coincidentally the season after facing Alabama in the Music City Bowl that season. It's been an interesting season for the Ducks, but they were able to take care of business and they've done so by getting this offense to explosive standards and with the defense turning into a stingy menace this season.
Offense
Jefferson Allen's move from Ohio State has continued to be a promising one for the Oregon Ducks. WIth the addition of receiver Sarah Redwine this offense has improved. Sarah has been a proven go-to receiver in some key situations, breaking off her own big plays when needed and moving the chains effectively. Receiver Chance Sanders has seen his workload increase significantly and has responded well with it, proving to be effective over the middle and downfield. This offense works best through the air and halfback Puma Longtree is an excellent supplement of that for this Oregon offense. With his ability to break off explosive, powerful runs and be a reliable receiving target, Allen does not lack weapons tonight.
Defense
The continued dominance of linebacker Jedidiah Longtree and playmaking ability of safety Talal Elagha cannot go unstated for this team. The two have been an absolute force for opposing offenses to deal with, and are then supported by other playmakers such as corners Zachary Pinesaw and Monte Wyatt. Jedidiah is helped by his brother Tutu and fellow linebacker Afu Loto. Safety Cai Brummer, while quiet, has been a solid supporter and special teams playmaker for the Ducks this season. This defense gave up 30 to Alabama in week one, no denying that. But they held Nebraska to under 20 a week ago, and haven't allowed a team to get to 30 points in four weeks. This defense is stingy, opportunistic, and a problem for even the best of offenses
X-Factor
Corner Monte Wyatt may have only had a tackle last week, but stood out as a turnover machine for the Ducks in their win over Nebraska. Wyatt and Pinesaw will both be tested tonight, but Pinesaw is a proven commodity. It's Wyatt who I believe needs to stand out and answer the call to action tonight as safeties Elagha and Tutu won't always be able to get to him in time for help tonight. Wyatt has to build off last week's performance for the Ducks to claim victory tonight.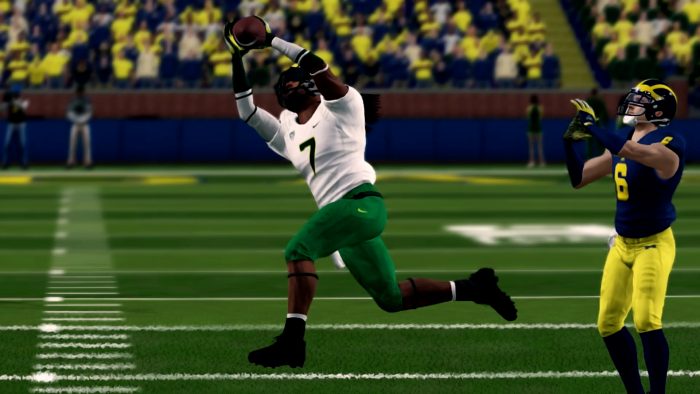 What to Watch For
I'll be honest, what you saw back at the start of the season isn't usually a good indicator for matchups later in the season, but I believe this to be the exception. Oregon and Alabama should be able to showcase everything that got them here. Explosive offense, stout defense, and the ability to generate and force costly turnovers. If you like nail-biters and points, this is the game for you because I believe you'll see it. It went to the final seconds early this season, when Jefferson Allen connected with Cai Brummer for the game-winning touchdown. We nearly saw overtime then, but don't be surprised if we see it happen tonight.