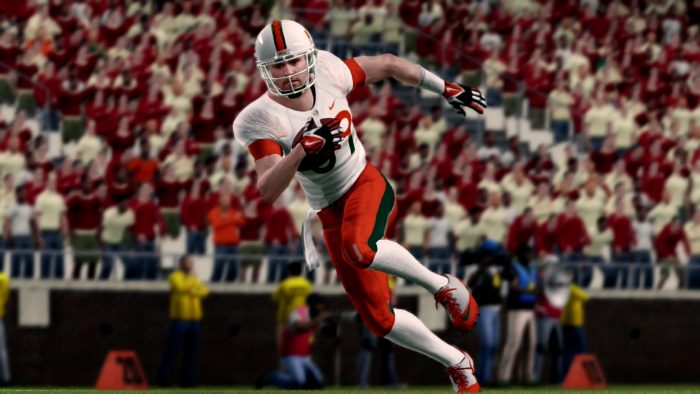 Miami has been able to sit back and enjoy the time off, having won the SEC in week eight with their victory over Florida State. The Hurricanes earned the right to sit back and enjoy their first round bye, having defeated LSU earlier this season. And Oregon has more than earned the right to face the Hurricanes tonight. The Ducks have had two consecutive statement games, and now, a crucial test ahead for Oregon.
Oregon Ducks
They beat Nebraska 56-16 in order to make the playoffs, and then defeated Alabama 47-24 to advance to the Semifinals. But now, this is by far the biggest test in the history of the Oregon franchise, and they've played for a title before. See, in the playoff era, Oregon has never made it past the semfinal round of the playoffs. The Ducks have never been able to get to the Championship game through the playoffs and that could all change tonight.
Offense
Quarterback Jefferson Allen is having the best season of his career, and the junior is on the verge of a National Championship berth. The trend that has brought the Ducks this far is the fact that he has not thrown an interception since week four. Oregon has thrived on the lack of turnovers, and they need that to continue tonight, as do they need the continued electric play of receivers Dee Frost and Sarah Redwine. Frost has been integral, even if he doesn't get the ball, as he stands as the all-time pancake leader in the league. Sarah has been a spark, and a scoring machine for Oregon, and she usually has a major play at least once a game. Still, Oregon has to be able to involve all targets, so don't be surprised if tight end Aaron Newsome and receiver Chance Sanders both have some clutch plays as well as receiver Joseph Robinson, who has been integral on late third downs. Those conversions will be extremely important for the Ducks tonight, an offense who is now middle of the pack on third down.
Defense
Not enough can be said about how important linebacker Jedidiah Longtree and safety Talal Elagha both are to this defense. The combined might of these two can quickly end drives, and corner Monte Wyatt has proved his ability to completely alter games over the last couple of weeks. Sure, he didn't get targeted much against Alabama, but he's got a pair of pick-sixes this season and a forced fumble, and eight pass breakups. Wyatt has been a crucial part for the Oregon defense, and will need to be again tonight if he hopes to contain Miami's speedster in Blaze Gunner. Aside from these tree standouts, safeties Cai Brummer and Tutu Longtree are going to be needed to take on a more active role. Brummer did have an interception last week, but against this Miami offense, it needs to be all hands on deck, and both Tutu and Brummer are going to have to make crucial plays. Linebacker Afu Loto has been able to do exactly that for the Ducks this season, especially over the last couple of weeks, making some major third down stops for Oregon.
X-Factor
You may notice I did not really talk about halfback Puma Longtree, and that's because I wanted to save him for this moment. Oregon has proven they can win games without the speedy back being the centerpiece. But as I'm sure you've noticed over the last few weeks, things go much smoother for the Ducks when Puma is involved and ripping off big plays. In each of his last two, the tailback for Oregon has had at least one play of 40+ yards, and they need that explosive firepower on full blast tonight against a stout Miami squad.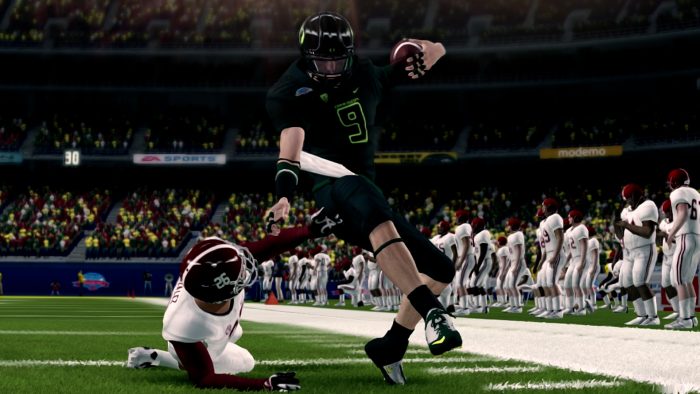 Miami Hurricanes
It's been a minute since we've seen the Hurricanes suit up, but when we did they handled business and punched their ticket to the playoffs. They've had the time since to rest, relax, and prepare. Now, it's their first playoff appearance, they're the SEC Champions, and their could very easily be some anxiety, some excitement, and some pressure in a matchup between teams that have seen some transfers between them.
Offense
One of those transfers is quarterback Axton Richardson, who began his career with Oregon, but has since been with the Hurricanes for two seasons now. The junior has been wheeling and dealing, being active in the rushing game almost as much as he has been in the passing game. Despite Richardson's involvement in the rushing game, halfback Marcus Duncan hasn't really quite been able to get going as much as many would think, which again puts the pressure on Richardson. With this Miami offense sitting squarely on Richardson's shoulders, he's been able to answer the bell, and continues to find ways to score. Usually, those are by way of a wide open Blaze Gunner downfield, but he hasn't scored in about four weeks. So, in Gunner's stead, receivers Jay Nathaniel and Mark Perry have become more involved and more crucial to the offense, stepping up and making key conversions on third downs for the Hurricanes this season. None have stepped up more though than tight end Matthew Ousley who has become a highly favored target by Richardson in recent weeks.
Defense
Linebacker Griffin Richardson also began his CFSL playing career with Oregon before transferring to Miami, and it seemed to have taken him a season to catch up, as he has put himself squarely in the Defensive Player of the Year conversation. Griffin has taken over this defense, made it his, and it shows continuously in his playmaking ability. Whether it's tackles or turnovers, Griffin runs the defense, but he is helped tremdously by safeties Perry Pennel and Isaac Krout, both of him are capable in generating turnovers themselves, and they're both some heavy hitters when they come down in run support. But, I'd like to touch on the more underrated portions of this defense, such as defensive end Joseph Hart and defensive tackle Gilbert Wilkerson who combine to help generate those turnovers and open up the pathways for Griffin Richardson to get behind enemy lines. Corners Jon Dowd and Troy Pressing have really stepped up since Mark Perry made his move to offense, and they've benefitted nicely, with Pressing having snagged a couple interceptions already this season. This defense is built for any attack, and that makes tonight fun.
X-Factor
In order for Miami to get the win tonight, they have to force Jefferson Allen to make mistakes, and that means they need pressure. Against Alabama, Allen had all day to throw, and the Crimson Tide had Jackson Adok and Cory Dobbins at defensive end. Which is why I believe, for all the studs this Hurricanes defense has in Griffin Richardson, Isaac Krout, and Perry Pennel, it's Gilbert Wilkerson who is the crucial player tonight. Allen has been at his best when he can step up into the pocket, and the Hurricanes have to take that away from Oregon, or Allen could very well go six straight games without an interception.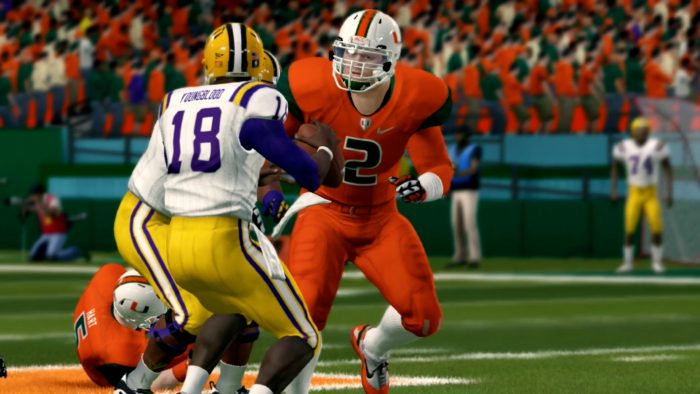 What to Watch For
These two squads are similarly built across the board. Sure, there's an edge to Miami's defensive line or a slight advantage to Oregon's receiving group, but the fact stands as both teams are well matched. So if you're expecting one team to just "run away" with it, or an offense to get completely shutdown, you're in for a shock. This is a game that will come down to the wire, this is a game that should be separated by a field goal when the clock hits triple zero at the end of the fourth. This is a game that should be known as an instant classic by the end of the night, after all, this is the playoffs. And both Oregon and Miami are looking to make a National Championship run.