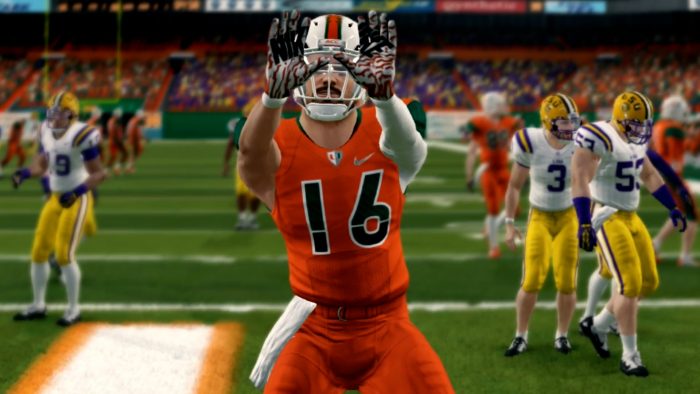 It's been a long season. Eight weeks of teams fighting for playoff positioning, fighting to win their respective conferences. Eight weeks of veterans trying to cement their legacy, and freshmen trying to carve out their own, to emerge onto the scene. Eight weeks of 14 teams fighting for the right to enter the postseason. Some teams needed help, others controlled their own fate, and in the end, six teams were left standing.
Oklahoma State, Miami, LSU, Oregon, USC, and Alabama all emerged onto the postseason scene. Those six teams, pitted against each other, testing the mettle that got them to this point. The Cowboys and the Hurricanes sat back and watched as the other four battled it out for the right to move on to the next round.
Six entered, and then there were four. With Oklahoma State and Miami coming off their first round bye, they welcomed LSU and Oregon respectively into the throes of epic showdowns. Offensive shootouts, defensive stands and lockdowns. All of it with a trip to Florida to play in the National Championship Game on the line, an opportunity to win a title at stake. And that brings us to tonight. Two teams left standing, and only one can be crowned a champion. First, the challenger.
LSU Tigers
LSU was seen as the prodigal son this season, the chosen team to make the National Title game based on talent and play. Nobody would have been shocked to see LSU get to this stage. And here they are, but certainly not the way they anticipated. They quickly emerged as the favorites to win the SEC, and then Miami happened. 51-27 happened, and the Tigers saw themselves as the number two seed in the conference, and an extra game on their plate. Turnovers have plagued the Tigers of late, with seven interceptions taking place in the span of their last three games. But LSU has had games of laser focus, overcoming a 25 point comeback in week one, overcoming a 17 point deficit against USC in the quarterfinals, and overpowering Oklahoma State in a gritty semifinal victory.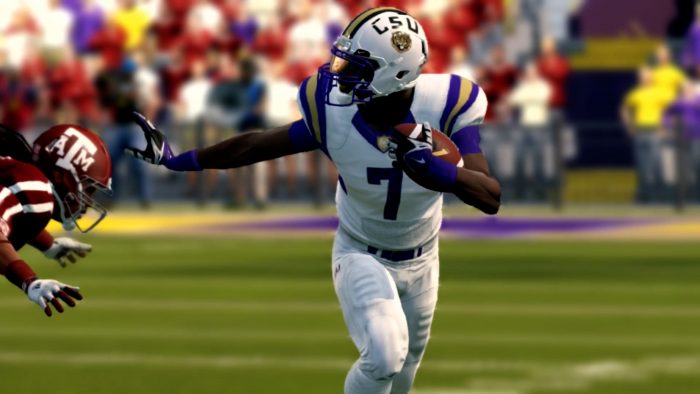 Offense
The formula is simple, quarterback Gage Youngblood has to play smart, and that's easier to do when halfback Colt Youngblood is on his A-game. When the tailback is able to break off long, effective runs that grind down the opposing defense, LSU's offense is at it's best. It sets up the shots downfield for big playmakers in receivers Dominik Flores and Cosmos Woods. It enables LSU to play their brand of offense. It's when the game is placed squarely on the shoulders of Gage Youngblood that LSU struggles. That doesn't mean the Tigers can't trust Gage, but he can't do it all for the entire game, that's where problems arise. Colt is important to his offense, and so is the consistent play of tight end Edge Eggers who has become a clutch receiving target in the most key situations for LSU.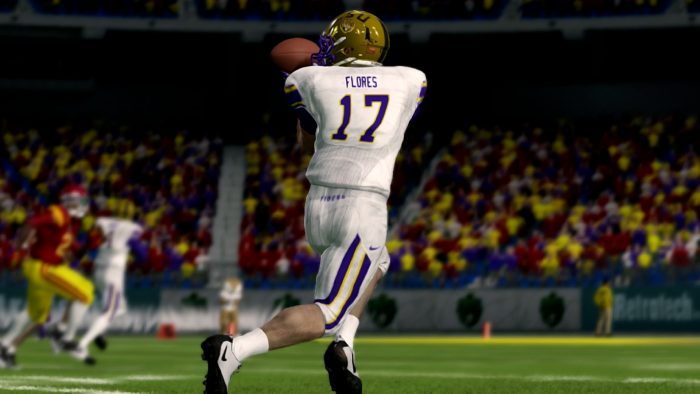 Defense
Talent is abundant for LSU. With defensive tackle Dillon LeBlanc up front and able to consistently get push for the Tigers, the back seven is able to do their job effectively. Corners TJ Keene, Marcellus Burney, and Brody Edward have all been able to benefit from the record chasing play of their budding defensive tackle. With safeties Ulric Odinheim and Anthony Stover able to make their own hard-hitting contributions, and Odinheim especially stepping up in the playoffs, this LSU defense has been able to make life difficult for opposing offenses this season, and against Miami they must do so again.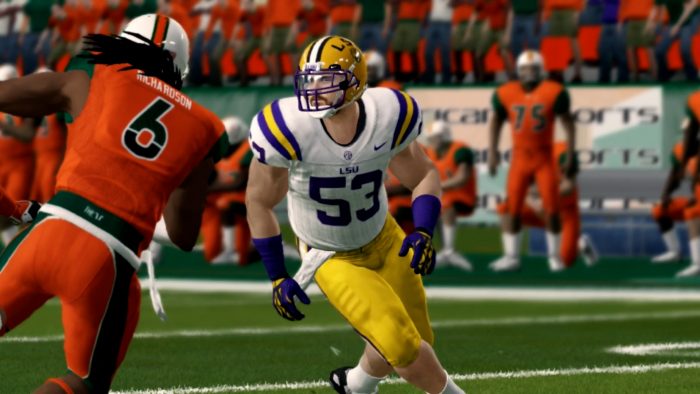 Keys to the Game
Opportunites are difficult to come by, but they have to force them. This defense is capable of that, but the offense has to be able to capitalize on them. They struggled with that against Miami in the regular season, instead giving opportunities back to the Hurricanes. If the Tigers are going to fulfill their self-proclaimed goal of going from 2-6 last season to being National Champions this season, this is the most important thing they can do. Capitalize on the opportunities you generate, don't give opportunities back to the Hurricanes.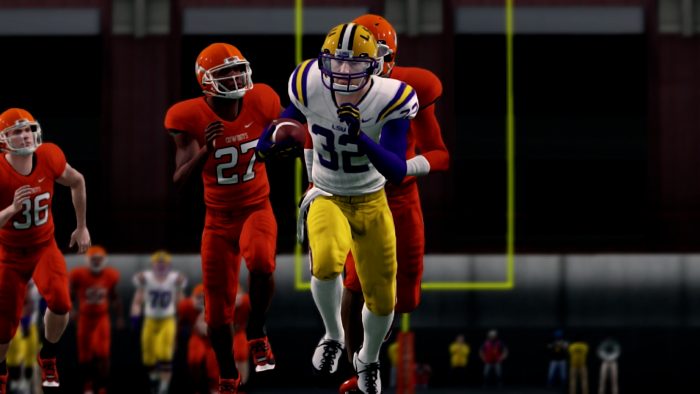 X-Factors
Offense: Colt Youngblood has to have a strong performance tonight. If he doesn't, and LSU has to rely solely upon Gage Youngblood, things get much more difficult for the Tigers and their chances of winning the crown becomes slim.
Defense: Linebacker Brandon Stone must answer the call tonight for LSU, and needs to play as well as Griffin Richardson has been playing for the Hurricanes on the other sideline. It's all hands on deck, but Stone needs to be a constant presence for LSU tonight.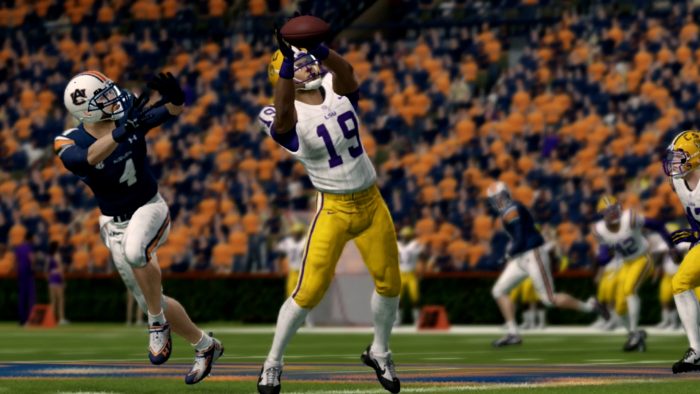 Miami Hurricanes
The Hurricanes have arrived, in a season where their victory over LSU is what gave Miami their first SEC title in the history of the league. The Hurricanes held the best scoring offense of Oregon in check in the semifinals, and they've done that to many offenses as response to their heavy-handed loss in week one against Notre Dame. The Hurricanes have had one of the stingiest defenses, and their offense has been efficiently explosive all season. The Hurricanes are looking to make it three consecutive victories over the Tigers tonight.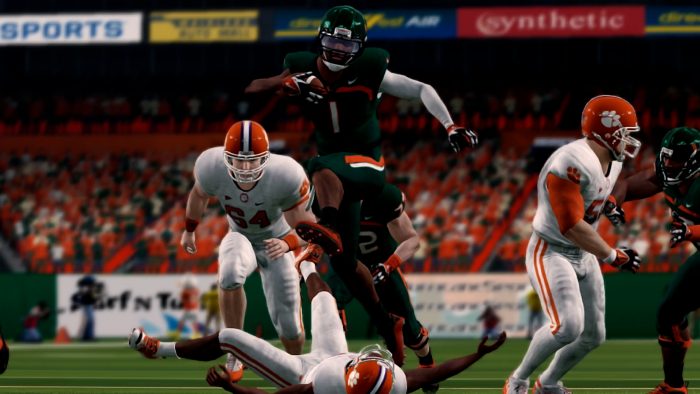 Offense
This offense has been able to beat teams in so many different facets. But the biggest proponent for this offense has been the rushing ability of Axton Richardson, in tandem with tailback Marcus Duncan. The dual-threat of these two in the ground game opens up an enormous advantage in the passing game, one where several get opportunities. Wide receiver Blaze Gunner hasn't been as explosive as he was earlier in the season, but receiver Jay Nathaniel and tight end Matt Ousley have both benefitted from the increased targets and spacing created by the dual-threat rushing ability. Corner Mark Perry, who has gotten looks at receiver, is a big play threat too. He'll need to get some of those downfield targets if he can. And to be honest, Duncan has benefitted from Richardson's rushing prowess, as Duncan ends up seeing his better yardage late in games, after the defense has begun keying in on the quarterback in Axton Richardson. Richardson is the key to the offense, and if he isn't on top of things, Miami could struggle.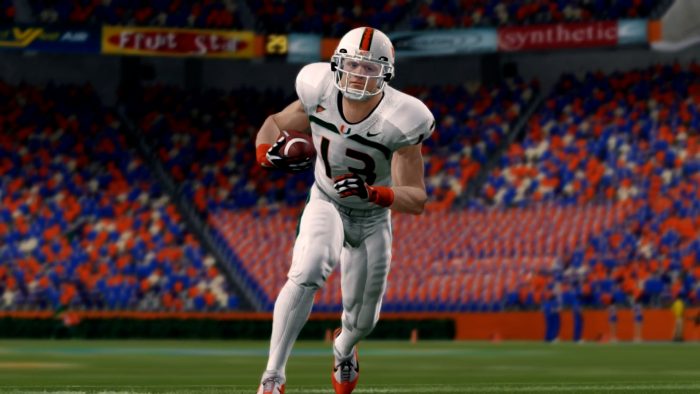 Defense
With the Hurricanes relying upon the stellar play of quarterback Axton Richardson on offense, the Player of the Year caliber season from linebacker Griffin Richardson is what drives the Miami defense. Defensive end Joseph Hart and defensive tackle Gilbert Wilkerson have helped to create some of the pressure that has seen Richardson put up record numbers for interceptions among linebackers. In addition to the success by linebacker Griffin Richardson, safeties Isaac Krout and Perry Pennel experience continued success in both stopping the run, and generating a few turnovers of their own. Corners Mark Perry and Jon Dowd, coupled with the defensive line, help the pass rush and coverage. Perry and Dowd are both efficiently lockdown corners and are more than capable at preventing the deep ball. The Hurricanes have thrived on being able to force long field goals and limit opposing offenses from getting into the redzone, let alone the endzone. And against LSU, the Hurricanes, have a prime opportunity to do exactly that, so long as they can keep the Tigers run game in check.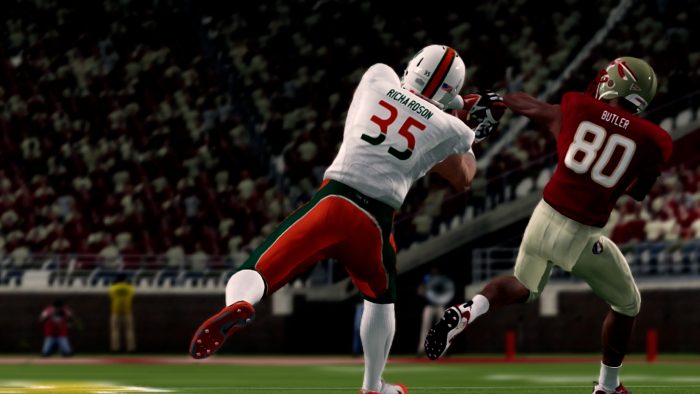 Keys to the Game
It's no question that this Miami team is as dangerous as any we've seen. But for the Hurricanes to become champions tonight, they have to protect Axton Richardson. We've already discussed the fact that the offense for Miami asks Richardson to do a lot, but they're going up the best defense in the CFSL at generating sacks. 43 have been attributed to this LSU defense, meaning they need Richardson to be able to get the ball out quickly. Sacks create long drives, and long drives result in stalled drives, and that rarely leads to points, let alone wins.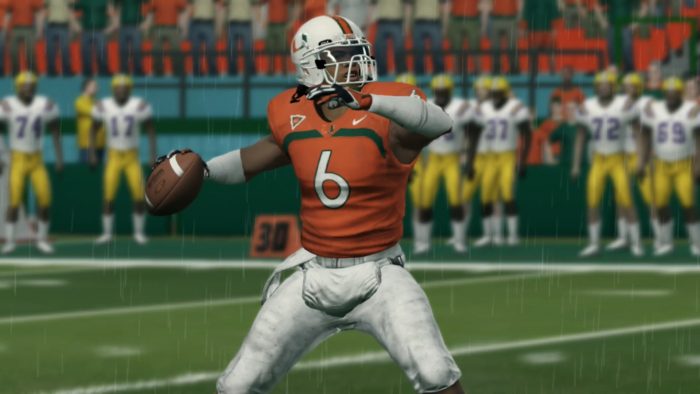 X-Factors
Offense: One way to protect Richardson is for the speed of Blaze Gunner to create easy splash plays. Miami hasn't seen much of that from Gunner, even though he had over 100 receiving yards a couple games ago, he didn't score. While other receivers have stepped up, Miami would certainly benefit from their big play receiver netting some big plays.
Defense: There's a lot of good players on this defense. From Griffin Richardson to corner Jon Dowd who has absolutely been lockdown for Miami this season. But please, direct your attention to the defensive line. Pressure will be the key, and while Joseph Hart is good, he can be even better if defensive tackle Gilbert Wilkerson can have a productive outing. He's been quiet over the last couple weeks and Miami really needs that to change tonight.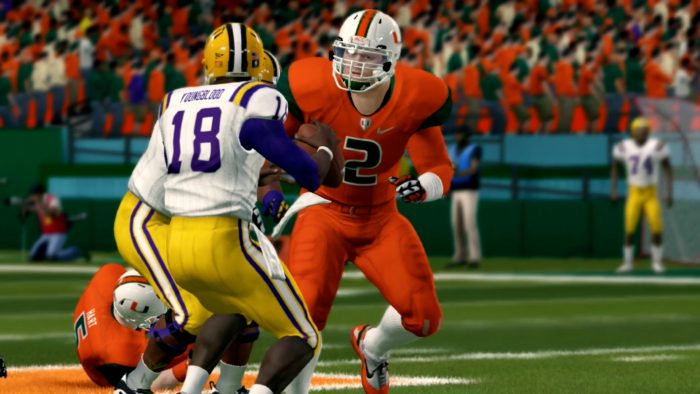 What to Watch For
Buckle up, because this should have everything you could hope for. Think of that LSU-Oklahoma State game in the Rose Bowl. I expect it will be very similar. Defensive deadlocks, turnovers, offensive performances, and a nail-biting finish. Miami's Gilbert Wilkerson pitted against the record chasing Dillon LeBlanc of LSU, the Tigers' Brandon Stone trying to outperform Miami's Griffin Richardson. Two defenses that will be hard-hitting, nasty, and stingy. And yet, two very capable offenses at scoring points, generating chunk plays, and some crucial yardage. Both offenses are hoping to remain balanced, but Miami's has better deep threat weapons than LSU does when it comes time for those effective strikes, and by that token, the Tigers have the better defensive line and a slight edge in their secondary. At the end of the day, these two teams are about as even as possible, and in a National Championship game that is bound to be filled with twists, turns, and an ultimate finish when the final whistle blows.