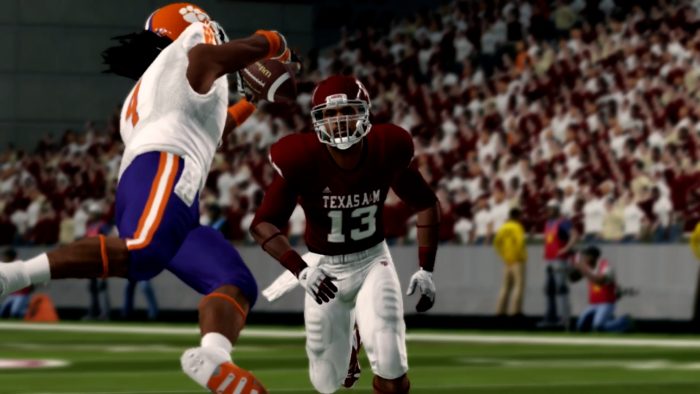 Eight weeks, and several incredible performances have brought us to the point, that even if you're not competing for playoffs, there's something to be fighting for. This season was no different, the honor of being named an All-American ranks highly among many players.
QB: Lyle Fletcher, OKST
Say hello to the new kid on the block. The freshman sensation in Lyle Fletcher brings home the All-American honor handily, helping the Cowboys to reach the semifinal round of the playoffs, after winning the Big Ten. Fletcher completed 80% of his passes this season, and was one of just a few quarterbacks who managed to go over 3,000 passing yards in the span of eight games, and he led all quarterback candidates in touchdowns with 27 during the course of the regular season.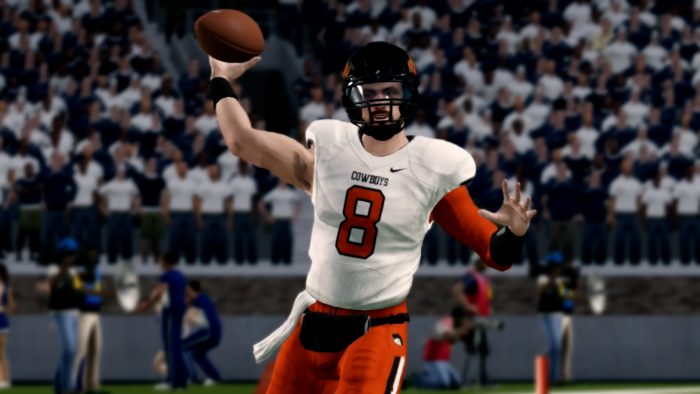 HB: Dane Jones, CLEM & Casey Bronco, NEB
Clemson's Dane Jones has been a member of the CFSL for a few seasons now, and it's fitting that in his junior season he's able to earn the honor of All-American. Jones has long been an explosive member of the offense, and within the league, and this season his 963 rushing yards, 308 receiving yards, and nine total touchdowns helped to earn him the honor. Joining Jones is sophomore tailback Casey Bronco of Nebraska. Bronco had a shot at hitting 1,000 rushing yards this season but unfortunately came up just short with 951 on the ground. Still, he was able to rattle off nine rushing touchdowns this season, and both Bronco and Jones had five runs of 20+ yards each.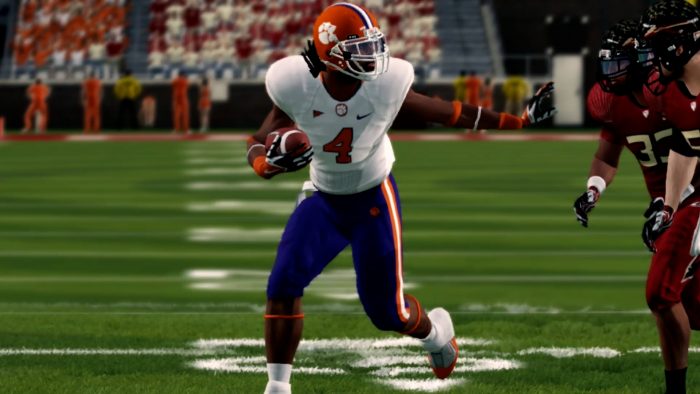 WR: Levi Temes, FLA; Blaze Gunner, MIA; Baron Adams, OKST; Joe Idol, BAMA
A great group of receivers, and we took in four this season with the All-Americans being Florida's Levi Temes, Miami's Blaze Gunner, Oklahoma State's Baron Adams, and Alabama's Joe Idol. Temes and Gunner were in competition for the majority of the season as to who would be the receiving champion for season nine. By the time of All-American voting, Temes led the league in receiving with 878 yards, with Gunner trailing at 833. Baron Adams found resurgence in his receiving career when he made the journey from Alabama to Oklahoma State, setting career highs in all statistical categories, and the freshman Joe Idol made a splash with his six receiving touchdowns and 660 receiving yards.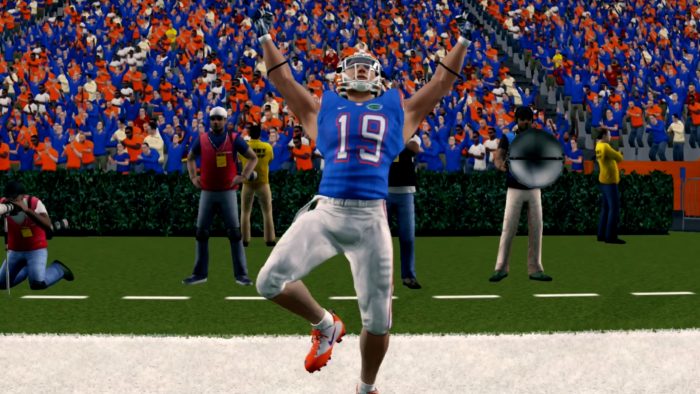 TE: Brandon Maynard II, Notre Dame
Some tight end candidates were more of a blocker for their respective teams. Yes, theyw ere viable receiving targets, but were more heavily bockers, or effective as blockers when it came to tight ends like Houston Freeman. However, among tight ends Notre Dame's Brandon Maynard II was the most effective pass-catcher. Maynard pulled 45 catches for 549 yards, and five scores this season with the Fighting Irish on his way towards All-American honors.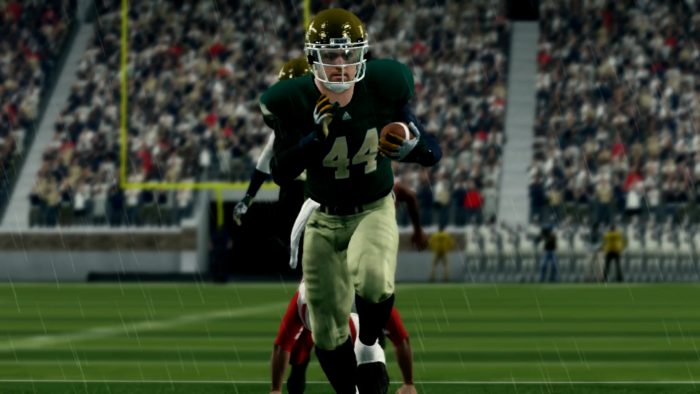 DL: Dillon LeBlanc, LSU; TJ Smith, TAMU; Justin Williams, OKST
Every season, teams continue to build up their trenches, knowing the importance of a good pass rush. Defensive tackle Dillon LeBlanc was chasing a season record, and ended up with the second most tackles for a loss in a single season, and the fourth most sacks in a single season. LeBlanc was the driving force from the interior of LSU's defensive line while defensive ends TJ Smith of A&M and Justin Williams of Oklahoma State were impressive in their own right. Williams was also chasing a record this season, and finished with 17 sacks, tying for second most in a single season. Smith also had significant numbers in both tackles for a loss and sacks, and was a massive contributor for the Aggies this season, and with an extra game or two, could very well have ended up in the top five for those records.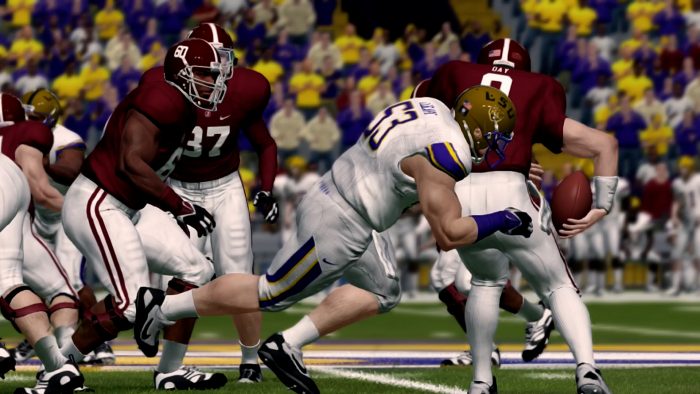 LB: Allie Peters, TAMU; Greyson Davis, OKST; Allen Mack, OSU; Jedidiah Longtree, ORE
The linebacker position had quite the plethora of standout performers this season, and as a result, we expanded the All-Americans at the position to four this season, and what the four there were. Allie Peters of Texas A&M led the CFSL in tackles through the regular season, although linebacker Greyson Davis of Oklahoma State was able to overtake her due to his semifinal game, which took place after the All-American voting had concluded. Oregon linebacker Jedidiah Longtree was a dominant force behind the line of scrimmage, and like both Peters and Davis was able to generate a few turnovers. The same can be said for Ohio State linebacker Allen Mack who, like the rest of his All-American peers at the position, finished his season with 90+ tackles. An outstanding group who each put together an extraordinary season.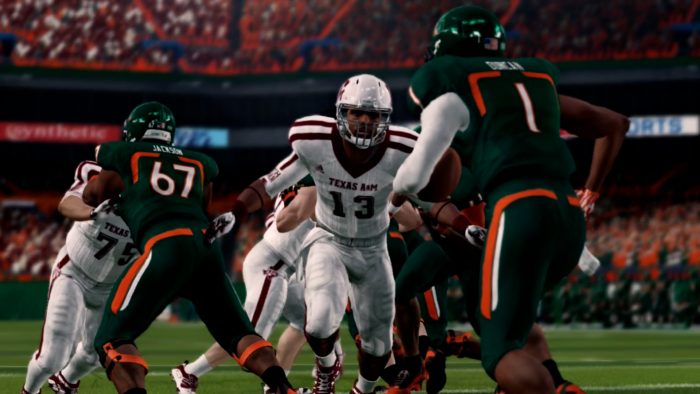 CB: Sean Flowerday, AUB; Emilio Gonzalez, BAMA; Monte Wyatt, ORE
Among this corner grouping is Auburn's Sean Flowerday, the lead vote-getter for the honor. Flowerday was one of the more versatile players, getting reps on offense almost as much on defense and yet, was able to record 55 tackles and two forced fumbles, both of which are rarities for the corner position. Flowerday had a pair of interceptions and seven pass breakups this season, while Alabama's Emilio Gonzalez was the league's interception leader through the regular season, recording five of them, and led in pass breakups with 11. Rounding out this position group is Oregon's Monte Wyatt, who recorded two defensive scores, three interceptions and eight pass breakups, second only to fellow All-American corner Emilio Gonzalez.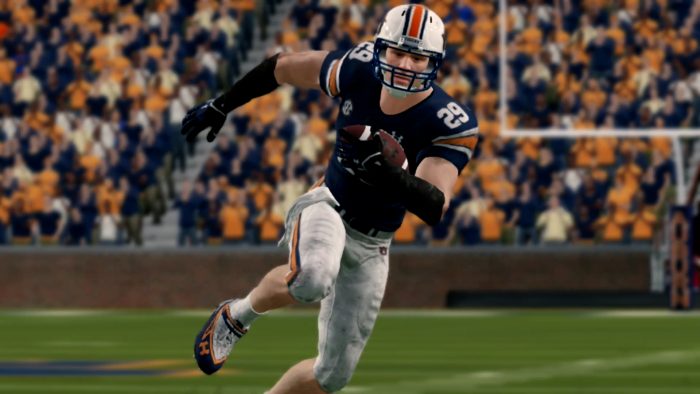 S: Arian Adams, USC; Eric Mears, TAMU; Michael Copley, OKST
Safety Arian Adams recorded 75 tackles, 11 for a loss and five pass breakups through the regular season. He did record a forced fumble, but the high tackle numbers, especially in the backfield help the USC freshman to lead in this distinction. Texas A&M's Eric Mears was a tackle shy of matching Adams, but had a pair of interceptions and three forced fumbles. The ability to generate turnovers is an important facet, especially from the safety position, and Mears delivered, earning himself the honor. Michael Copley of Oklahoma State also finished the regular season with 70+ tackles, totaling 73 through eight weeks. While he didn't have nearly as many turnovers as Mears, Copley was still a major contributor both in stopping the run and in pass coverage this season.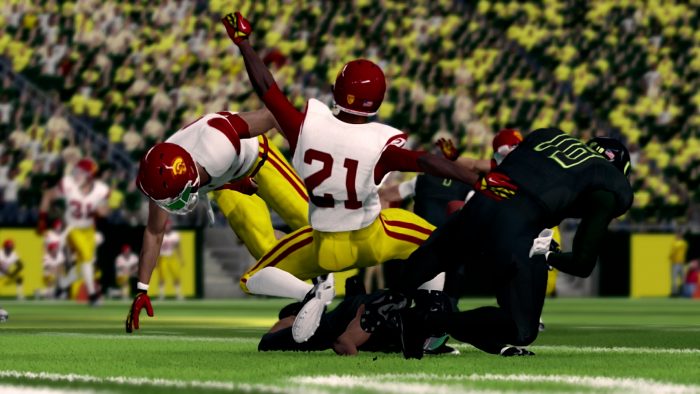 K: Amy Schillizzi, ND
Kicking field goals is a tough business in the CFSL, and being consistent is extremely difficult. It's for that reason that Notre Dame's Amy Schillizzi was voted All-American. Among the All-American candidates, she was the only one to have attempted at least 20 field goals, and missed only once, going 20 of 21 from long range. Amy was consistent last season as well, but with a higher volume, she was able to showcase her talent, and it was recognized by the voters.
RET: Adam Fuller, TOL
The return game this season was historic. We saw our first punt return for a touchdown since season one, and actually wound up with two of them this season. But, none had multiple returns for a touchdown, either in the kicking or receiving game. Well, none save Toledo's Adam Fuller. The former Buckeye went to the MAC, and as a return specialist proved to be quite good as he had two kick returns for a touchdown this season, and was a solid punt return option as well for the Rockets this season, and certainly the best among all returners this season.