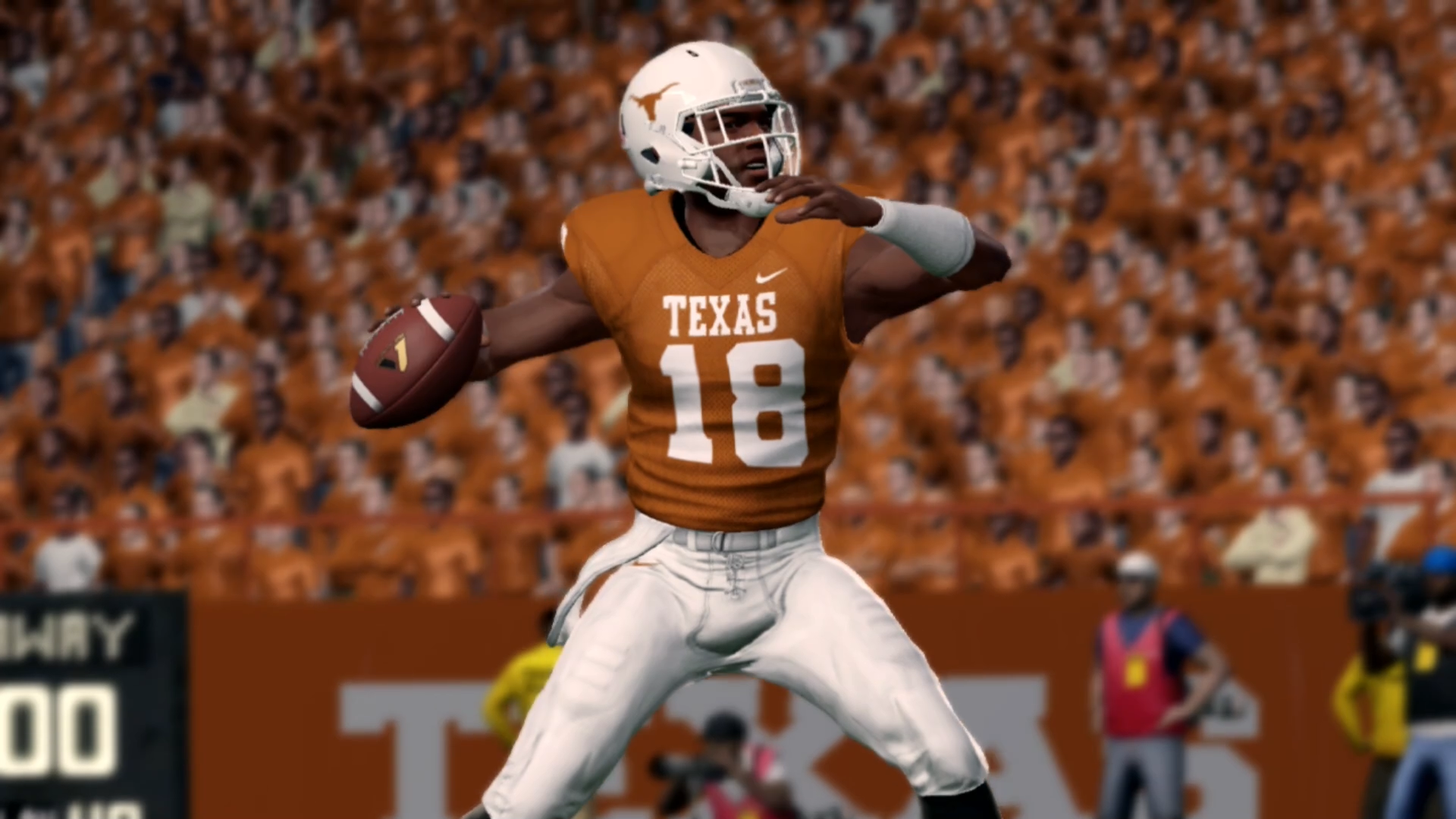 Well, some former CFSL legends have found a home, as the pro league concluded their expansion draft on Sunday night. It took a couple days to look through the results and cobble together the analysis, but we've finally got our grades.
How do you go about grading an expansion draft? In a normal draft situation, there would be a lot taken into account, but for a draft like this, it boils down to one word: value. Value is key. When you took a player is a very important part of the draft process, and a good draft is able to maximize the value of their pick with the talent and position of the player. And so with that, here's the top eight teams and their draft grades.
New York Giants
It's hard to argue with what the Giants have built. This defense might be one of the toughest up front with linebackers Aaron Davis and Nate Jones filling in behind their big block-eater in defensive tackle Raekwon Dong. At the ends you'll see Jabril Jackson and Mike Miller, two of the more prolific pass rushers in the CFSL, with Miller being the single season sack record holder and the all-time sack leader at the collegiate level, with Jackson sitting at fourth all-time.
Offensively the Giants took a simple approach, going after halfback Billy Carter and then coupling him with tailback Speedy Love. With Carter being a more physical presence in the backfield, Love brings that quicker style of play, providing a smash-and-dash attack for this Giants offense. That will be important, because right now the Giants' lead quarterback would be Aidric Berry who saw more success on the ground at the collegiate level and not really one to take big shots downfield. Even with receiver Albert Saenz, this team appears built to run first and pass second. Just the way they want it.
Overall Grade: A+
New York Jets
Now, I know what you're thinking. The Jets are up in the top three, but that's mainly because of what they did offensively. Going after one of the most prolific passers the CFSL has ever seen in Ray Tatum with the first overall pick, reuniting him with Jared Tetonis, and adding a receiver known as Georgio Pipino to the fold. In order to keep from putting all the pressure on the highly touted signal-caller, the Jets went out and got their workhorse tailback in Dowdy Dowell, and have clearly set out with the idea of outscoring their opponents.
The Jets then follow that up with linebacker Tylar Jones-Drew, who was selected with idea of being the heart and soul of this defense. The secondary needs help though, while corners Dakota Wolf and Tyler Ruano are viable starters, they need help on the back end and they need to find a pass rush and quickly. That said, they've a nice core to build around.
Overall Grade: A
Dallas Cowboys
Dallas might have one of the better secondaries at the professional level due to their draft. They took two of the best safeties the league has ever seen with the drafting of safeties Jack Frost and Ollie P. Peters in the first two rounds. They've also locked down at least one boundary with the drafting of corner Thor Odinson. However, there is some concern without an apparent true pass rusher, and the Cowboys will be dependent on linebackers Shoto Pence and Micah Myers to be their main run defenders. Both did well in their collegiate campaigns, and we'll see how well those skills translate, but the Cowboys will need a true pass rush in their front seven. Myers exhibited the ability to rush from his linebacker spot and come off the edge, but Dallas will need more.
Offensively, there's a lot of talent on the boundary. Receivers Ray Conley, Scooby Lewis, and Ronald Fields headline this class, and the man under center is Balion Siege, who struggled with fumbles in his time at college with Alabama. Siege will need to prove he can protect the football and that he can be an efficient passer for the Cowboys this season, because tailback Adam Croft, who was an efficient receiving threat out of the backfield, but struggled in college as a true ballcarrier for both Florida State and Michigan. If Croft can develop as a runner, the late round flyer is fine, assuming Dallas doesn't necessarily have to start him right away.
Overall Grade: A-
Seattle Seahawks
Well, they went with a game manager, but former Clemson quarterback Javon Mack has proven he can be an effective passer when it's a lot of quick hits, and is very effective outside of the pocket. His ability to make plays happen out of thin air is rare. The good news is, Seattle has paired him a with a well-rounded tailback in Jimmy Tickle who can do it all. The Seahawks also gave Mack a really good receiver in Keith Blazer and premiere receiving threat at tight end in the form of Monte Jones. This offense can beat you in a variety of ways and that makes for a deadly combination. Still, without a true deep threat at the position, and with Mack having never shown his ability to put a ball deep downfield in college, this team will go as far as Mack's efficiency can take them.
This defense is no slouch either. Defensive end Shane Razorback is a fantastic pass rusher, and was for a long while with Notre Dame. Corner Jesus Kitchens has excellent speed and can avoid getting burned deep as few can outrun him. One of the steals of this class is safety Rian Chambers who may not have ever had an outstanding season, but his postseason run with Auburn in season five was breathtaking for many football fans and could pan out as a steal in this draft.
Overall Grade: A-
Philadelphia Eagles
It's hard to find a fault in Philadelphia's draft class. Since their first pick was on defense, allow me to begin there as well. Linebacker Mark Calloway is one of the best linebackers to play the sport. Joining Calloway on this defense is the former Buckeye in safety Kevin Brackett, who coined the nickname landshark for his fierce style of play. These two defenders on the same team is going to be frightening for opposing offenses, and defensive ends Alvin Mack and Atlas Zervos should help in making the jobs of Calloway and Brackett easier.
Few tailbacks in the history of the CFSL have possessed the combination of size, speed, and power that Robert Davis has, which makes this a smart choice by the Eagles. It gives quarterback Dewey Ainge something he never had during his time with the Wolverines, or the Volunteers for that matter. A dominant back for a running game is hard to come by and Philadelphia has found exactly that to make this offense run. Wide receivers Zaire Bradley and Bobby Jackson are both big play threats, they just lack consistency, something Philadelphia will need to develop.
Overall Grade: B+
Pittsburgh Steelers
The Steelers spent their first pick on quarterback Leo Asiata, a man who's played on one of the biggest collegiate stages in the National Championship Game as a junior, and took Notre Dame to the playoffs twice. Asiata was also given some really excellent talent on offense with receiver Bugsy Bates being the prime target for Asiata. However, the Steelers are giving a run game to Asiata in what I'm calling one of the biggest steals of the draft, snatching the powerful tailback Tim Riggins in the 11th round. Riggins was by far one of the more under appreaciated backs in the CFSL and the Steelers should do well offensively.
The defense for Pittsburgh is where things get a bit more interesting. Linebacker Justin Boudreaux and safety Barry Allen are the bigger names on this defense, and both of them never really got the recognition they were maybe due in the CFSL. While their play never blew you back, it was consistent, much like the play of corners Andrew Fuller and LaRoi Sanders or safety Jordyn Hall. Overall, this was a very safe and solid draft for Pittsburgh, and gives them a sturdy foundation to build on in the seasons to come.
Overall Grade: B
Miami Dolphins:
Miami took a very distinct approach to this draft, one that is not too unlike that of the Giants. Get a strong running game and a stout defense. As opposed to building solely up front, the Dolphins spread the love, taking corner Tom Pence with their first pick, and Pence was easily one of, if not, the best corner in this draft. They then doubled and tripled down on defense by taking defensive tackle Barkivious Oswald and linebacker Tyson Cane Blade with their second and third picks. Corners Trey Elijah and Dale Higgenbottom may not get the most recognition, but are solid starters for this Dolphins secondary to complement Pence, they just don't have the strongest pass rush or the best safety help over the top.
Tailback Ron Dayne Jr. headlines an offensive class that sees wide receiver Alex A Cook as being the dominant and number one receiver for the Dolphins. Wide receiver Andre Gyan will also be in the mix, but this offense is clearly built on the ground with the late round selection of quarterback James Kovach. The formula is simple, but because it's simple, the offense rides on the shoulders of Ron Dayne Jr. right now. If he's successful, Kovach can be as well considering his arsenal.
Overall Grade: B-
Chicago Bears
There's a bit of a championship pedigree within this draft class for Chicago. The Bears took four players who won a National Championship in the CFSL, three of which were part of the season six Auburn Tigers National Championship squad. Safety Digger Graves, quarterback Griffin Jelkic, and tight end Michael McKenzie all were a part of that season six Auburn squad while halfback Tarraj Walker won a National Championship with the Texas Longhorns as a freshman and a part of the season five Longhorns squad. Walker can play complementary football to Chicago's other tailback in Brandon Carter Jr. who looks to be the power to Walker's speed.
I mentioned Graves being drafted early, and while corner Joe Kerr and defensive end Claevon Buckalew should prove to be excellent starters, the rest of this defense is a bit concerning. Linebacker Justin Thyme will be tasked with stopping the run, but Buckalew can't rush the pocket alone, and there's no great corner opposite of Kerr either. Chicago's offense is solid, and Jelkic has targets in King Twixx, Ricky Jordan, and Jay Wells, but I have questions about this defense.
Overall Grade: B-