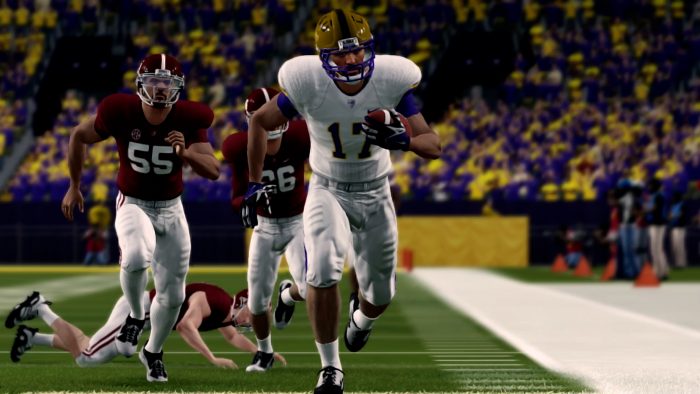 Week two is set to go off with a bang, as the Hurricanes and the Cowboys square off in a "what could have been" matchup from last season's playoffs as the Hurricanes look to defend their number one spot! Meanwhile, LSU goes up against their cross-conference rival in a matchup against the Alabama Crimson Tide, as the Tigers hope to rebound from last week.
Houston Freeman's Predictions:
Miami isn't getting off easy as the defending champs, they've had an season opening gauntlet of LSU and Oklahoma State back to back. They proved they deserve the number one ranking after beating LSU yet again. On the other side of the field, Oklahoma State did what it does best and let quarterback Lyle Fletcher air it out against Bowling Green for their first win of the season. The Pokes will move the ball, and the Hurricanes will move the ball. The question is, which defense is going to force the team into enough mistakes for a win. The Cowboys bolstered their defense from a season ago with the addition of two linebackers and defensive end, I'll give them the edge.
Miami 38, Oklahoma State 39
LSU looks strong again as they redeemed their poor national title showing against Miami in week one. While they didn't win, they only lost by 4 to #1 ranked Miami. Alabama looks better than last season as they enjoyed an offensive explosion in week one against EMU. I believe the Tigers however will bounce back and get their season headed in the right direction.
LSU 35, Alabama 32
David Ware's Predictions:
Week two kicks off with a huge matchup of two teams that have huge playoff expectations this season. Miami has started this season on fire just as they were to win the championship last season, and don't look to be slowing down any time soon. Oklahoma State comes into week two after beating BGSU last week and sophomore quarterback Lyle Fletcher is looking to show the league that he is the same quarterback that took home a lot of hardware last season. Both of these teams defense look solid in week one and pretty evenly matched. I give Miami the advantage as their offense has been multi dimensional.
Miami 42, Oklahoma State 38
Big time matchup of two playoff teams from last season. These two teams made huge strides in season nine after a rough season eight. They have played each other three times and LSU has the 2-1 advantage including last seasons brutal game, in which LSU beat Alabama 52-7 at Death Valley. Alabama hasn't forgot about that game and they are looking for retribution against LSU. Both teams added some talent in the off-season and look ready to improve from last season. This game will come down to who can force a mistake on defense and make a few stops in the red-zone. These two teams strengths will be matched against each other and it will be an action packed game all the way to the end. Give me Alabama.
LSU 42, Alabama 45
HornsNation's Predictions:
Miami came from behind and took care of business in the fourth quarter against LSU. Their task does not get any easier as they take on Oklahoma State. The Pokes looked good in their warmup game against Bowling Green. Miami are the defending champs for a reason and take care of the Oklahoma State.
Miami 34, Oklahoma State 28
LSU took Miami to the limits but fell short. The Tigers looked a lot better in their game against the Canes and should be able to hold off the Tide of Alabama. Look for LSU to force some interceptions en-route to a victory.
LSU 42, Alabama 24
Tom's Predictions:
Miami kept to form last week in beating LSU in their season opener and look just as good as last season. Oklahoma State to care of business also with a balanced attack of their own and will be looking to keep The Canes guess and walk out with the win. Easier said than done, and think Miami wins a close one.
Miami 34, Oklahoma State 31
The Tigers lost to Miami in week one, but looked good at times and will be in the hunt all season long as one of the leagues top teams. This game will come down to "Who's Quarterback" has the better game, and the Tides showed in week one that he can sling it all day. LSU though has just as capable of a gunslinger, so let the fireworks begin.
LSU 45, Alabama 41
The Verdict:
Two exciting matchups take place and our writers are rocking the Hurricanes for the win tonight in a 3-1 choice, with Houston Freeman being the lone wolf to select the Cowboys tonight in what would be an impressive upset. The same can be said for our second matchup tonight, as our writers believe LSU to bounce back from their week one loss, with only David Ware going against the grain, stating the Crimson Tide of Alabama will be able to pull an upset.