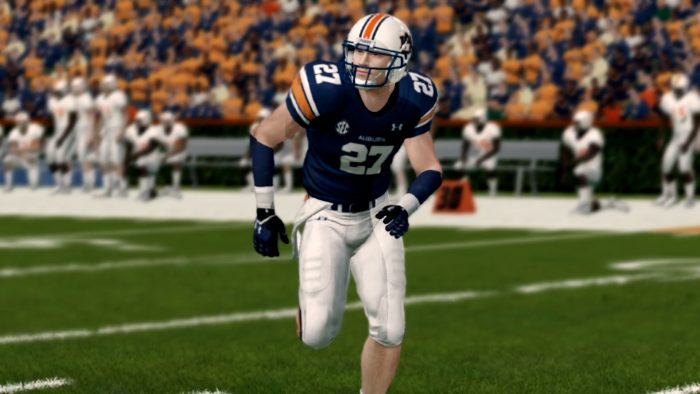 After two exciting games yesterday week two continues with three games which should be action packed. We start with the Florida Gators heading to Texas to face the Longhorns. Both teams faced MAC teams last week and Florida was on the wrong side of the scoreboard and they're looking to right the ship this week. Then we have Auburn heading to Tallahassee to face the Seminoles. Two more teams that faced MAC teams with Auburn winning easily while Florida State was taken to overtime against Miami of Ohio. Lastly we have Nebraska and Clemson facing off. Both teams beat their MAC opponents last week and look to keep the momentum rolling into next week. Here's what our writers said about the games.
Houston Freeman's Predictions:
Florida's week one game against Ohio didn't go well to say the least. They don't need to panic just yet though, as a refocusing effort could allow them to work out the kinks and move forward with their season. Texas took care of business against Northern Illinois as we suspected. The Longhorns need to find early momentum on offense and get some trust in moving the ball.
Florida 21, Texas 33
Auburn turned some heads putting up 50, but they've got to be able to prove they can do it against their conference foes first. Florida State just needs to find a way to score against the Tigers. Don't worry about defense, just score and pray.
Auburn 44, Florida State 35
I'm sure it will come back to bite me, but Nebraska didn't impress me in their win against Kent State. I think they've got some offensive kinks to work out before I trust them. Clemson on the other hand looks DEADLY with the Scott Fountain/Dane Jones punch. Have fun defending that…
Nebraska 21, Clemson 35
David Ware's Predictions:
Big game here for both teams as they look to show who they are. Texas won last week against Northern Illinois and want to show they are back and ready to compete for playoffs. Florida lost last week and will be looking to rebound and show that they are better then what we saw. It will be a great matchup and I am taking Texas.
Florida 28, Texas 35
This will be a huge game. Both teams had amazing off seasons and are looking to return to the playoffs. These veteran athletic directors will have a lot of tricks up their sleeve as they open up conference play.
Auburn 28, Florida State 24
Both teams are coming in after narrowly escaping a loss last week. They will both look to improve and show they are ready to compete at a playoff level and it will be fun to see. I expect this game to be a tight game but Nebraska slips by.
Nebraska 35, Clemson 32
Hornsnation's Predictions:
Florida is breaking in a new coordinator and after last week's shocking loss, they should have a ton of material to build upon. They pull Texas this week who looked really good in their game against Northern Illinois. Pipino the gunslinger returned and should make mincemeat of Florida's secondary.
Florida 38, Texas 51
Florida State escaped with a win over the MAC Miami school, while Auburn looked impressive on offense and put up over 600 total yards on offense against Ball State. Hopefully Florida State figured things out with their playbook, because Auburn is out for no mercy. Auburn wins this one.
Auburn 51, Florida State 24
Nebraska struggled against Kent State and walked away with a narrow victory. Clemson will be looking for blood as it's Scott Fountain's first game back against his old school. I think Clemson escapes narrowly in this one.
Nebraska 31, Clemson 34
The Verdict:
Our first game tonight sees our writers unanimously siding with the Longhorns who remain at home following their victory over Northern Illinois, and welcoming in a Florida team who fell to the claws of the Ohio Bobcats. The same can be said for our second game, with our writers unanimously favoring the Tigers of Auburn in Tallahassee, looking impressive in their win over Ball State a week ago. It is our third game where we see some disagreement, as David Ware believes the Nebraska Cornhuskers can pull the upset against Clemson, despite Nebraska being on the road! It sets up for an exciting night of games, so be sure to tune in to Twitch and YouTube tonight for three exciting games!