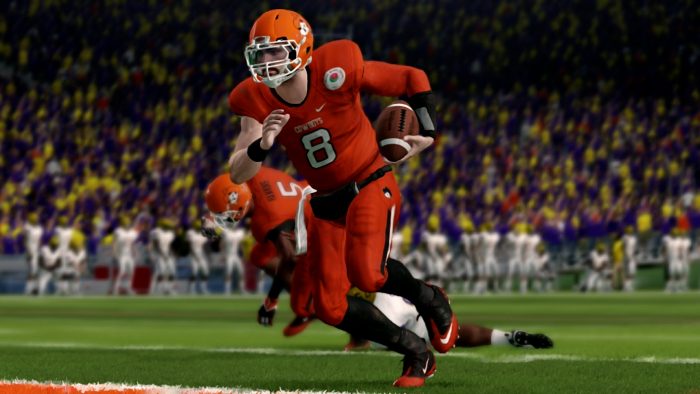 Oklahoma State
Last week the Pokes were able to escape a wild game with a 58-55 victory, where Lyle Fletcher smashed records with his performance. He completed 50 passes, tied for second all-time in a game, as well as smashing the passing yard record with his 658 yard game. Fletcher has beaten the previous records by spreading the ball out to Ethan Martin, Dylan Smith and Baron Adams. Defensively, the Pokes are led by Zac Holldorf and company. The defense did give up 529 yards last game to Miami, so some members will need to step up against Jefferson Allen and his wideouts.
Oregon
Oregon won a great game against Michigan in week one and fell off against the MAC team Bowling Green. Allen passed for 289 yards and two touchdowns. Puma Longtree had a big game with 173 yards on the ground in the losing effort. Oregon will need a big game from their defense, which is ranked number two in the league. Jedidiah Longtree has put up double digit tackles in both games, but this game against Oklahoma State will come down to the corners Monte Wyatt and Zachary Pinesaw. Can they slow this high powered passing attack?
Prediction
Oklahoma State has not missed a beat after last season and looks to continue against Oregon. The Ducks failed last week to beat Bowling Green, so look at them to be fired up. Unfortunately, Fletcher is on another level, Oklahoma State wins big.
Picks
Houston Freeman: Oklahoma State 38, Oregon 35
Leej17: Oklahoma State 38, Oregon 30
David Ware: Oklahoma State 42, Oregon 38