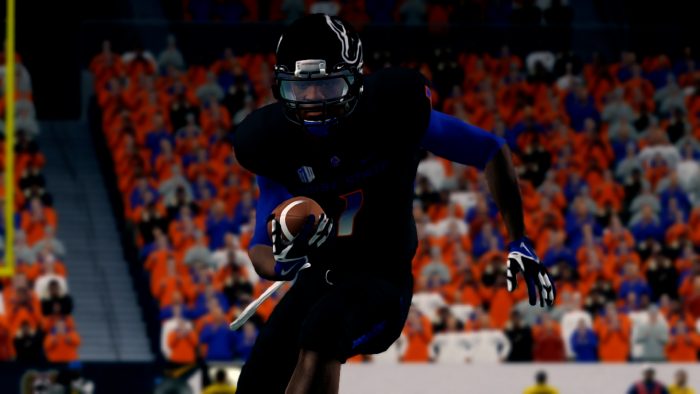 Auburn
The Tigers of Auburn walk into this game after not reaching the end zone once against Florida State in a 21-18 loss. While the defense had a standout performance by corner Sean Flowerday, they still surrendered 445 total yards to the Seminoles' dual-threat attack. Quarterback Ron Newman, who is averaging more yards per attempt then prior seasons, has been hot and cold in the past couple games. He had 390 passing yards against Ball State, but he struggled last week with only 185 yards. The biggest question with their matchup against Boise will be if Auburn can get into the end zone? Against a high-powered attack of the Broncos, you have to finish drives and score points. Can Auburn do that?
Boise State
The first true test of the season for the Broncos comes against a well coached team in Auburn. Boise scored over 50 points in their first two wins, but have yet to face a team like the Tigers. Bridges looked good in his tune-up game with 459 passing yards and six touchdowns. One concerning note would be the two interceptions, but that should be cleaned up this week. Boise matches up well with Auburn defensively. Defensive end Bo Diddle has had a quiet start this season, with only four sacks and five tackles for a loss, so look for him early to try and seal the edge against the runner Newman.
Prediction
This game is a chess match between the longest tenured athletic director in the CFSL and an athletic director coming off of a title a few seasons ago. Boise has looked good so far this season, but has yet to face a team like Auburn. Oklahoma and Kent State have provided Boise with a small benchmark, but I like Auburn in this matchup. Pack will have his team ready to play after last week's dismal performance on offense.
Score Predictions
Hornsnation: Auburn 34, Boise State 31
Houston Freeman: Auburn 38, Boise State 39
Leej17: Auburn 35, Boise State 38
David Ware: Auburn 31, Boise State 35