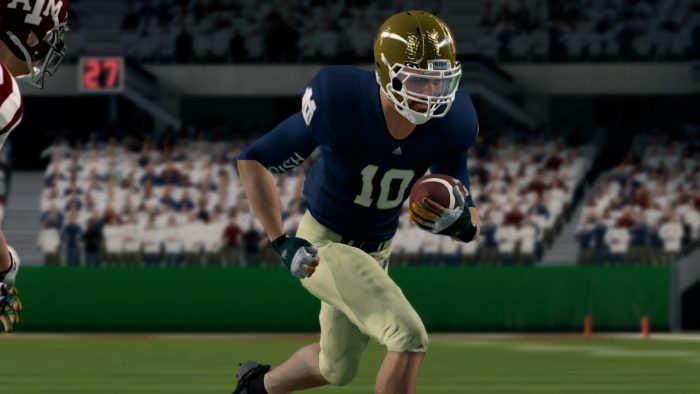 Florida State
Florida State, who had a great offseason, came into the season with high standards. Florida State's offense has been on fire averaging 502 yards a game, and their defense hasn't been shabby with only giving up 400 yards a game. Florida State had a huge signature win last week against Auburn where the Seminole defense gave up zero touchdowns and only six field goals.
Notre Dame
This is a huge non conference matchup as Notre Dame has started the season out on fire. Quarterback Tyler Stemen has been extremely accurate with a 79.6 passing percentage. He has compiled 626 yards with two touchdowns and an interception and has the offense rolling as they average 523 yards a game. As great as that is, it's the defense for Notre Dame that has been eye catching as they have only given up a league leading 263 yards a game. First year athletic director Rick Kichler has Notre Dame firing on all cylinders.
Prediction
It is going to be exciting to see how these defenses matchup against each other's offense. This game will surely not disappoint as these two teams have playoff aspirations. Could this be a playoff preview?
Score Predictions
David Ware: Florida State 38, Notre Dame 42
Houston Freeman: Florida State 35, Notre Dame 44
Leej17: Florida State 24, Notre Dame 28