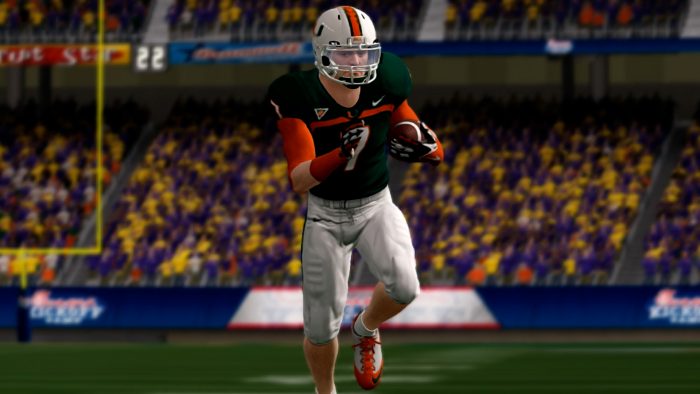 Miami
Conference rivals collide tonight as Miami travels to Clemson in an SEC showdown. Over the last two years these teams have battled it out in some big games. The visiting Miami Hurricanes, who are the reigning champions, are looking to rebound from a tough loss to Oklahoma State and remind everyone that they are still the champs. Miami's offense is the second best in the league averaging 544 yards a game. What makes them so dangerous is that they get their yards through the air with 292 yards a game and by pounding it on the ground 252 yards a game; that is a deadly combination. Senior quarterback Axton Richardson has thrown for three touchdowns and two interceptions. He has only been sacked twice this season as he is very hard to take down. One thing to watch with Miami's offense is how well they spread the ball around.
Clemson
Clemson, who has owned the head to head series five games to one with the only last being in the last meeting, is coming in this season still trying to find their way. With a new athletic director and a couple big time players leaving, they have not been the same. Clemson's offense is averaging 432 yards a game with transfer quarterback Scott Fountain and senior halfback Dane Jones leading the offense. They have definitely been a run heavy team at 250 rushing yards a game. The Clemson defense has held their own only giving up 431 yards a game. Clemson is currently 1-1 after a narrow win in week one and a tough loss last week. They look to get back on track.
Prediction
Looking at stats, Miami's defense would look to be at a disadvantage this week, but they played the high power offense of Oklahoma State, and Miami's defense is really strong again this season. It's going to be interesting to see how they try and stop the quarterback and halfback combo of Clemson. That is the key to winning for them. If Clemson wants to win, they must force Miami to make some mistakes and Clemson must score off of the turnovers.
Score Predictions
David Ware: Miami 45, Clemson 35
Houston Freeman: Miami 42, Clemson 28
Leej17: Miami 24, Clemson 27