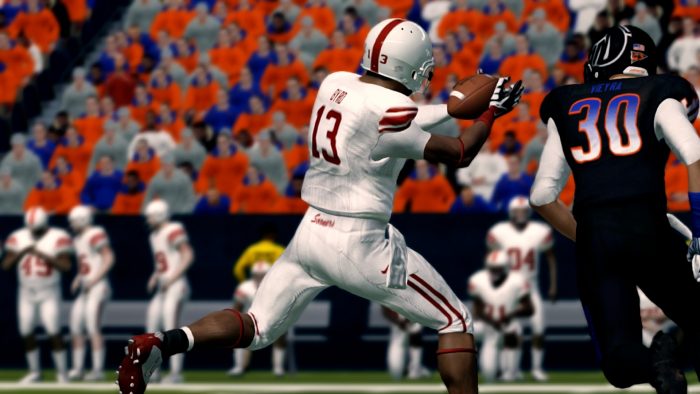 Texas A&M
New offense, who dis? The Aggies reportely changed their offensive scheme after scoring only 26 points in a loss to the Eastern Michigan MAC team. Quarterback Jimi Germaine has looked okay so far, completing 68% of his passes for only 577 yards. Running back Tye Dixon has struggled on the ground, averaging only 4.6 yards a rush. Meanwhile, safety Josh Claydon has secured 23 tackles so far, almost half of what he did a season ago with Clemson. Can this Aggie offense get the ball rolling?
Oklahoma
Look, as much as I dislike Oklahoma, you have to admit what they did last week was impressive. The Sooners put up over 700 total yards of offense with quarterback Cario Croft tossing eight touchdowns and rushing for one more; he had over 600 total yards himself. Wideout Falquin Byrd had 240 receiving yards and five touchdowns, five! Defensively, the Sooners gave up 336 passing yards in addition to the 312 yards they gave up in their first week loss to Boise. The Sooner secondary will need to step up against this new Aggie attack.
Prediction
The Texas blood in me tells me that both teams will lose! Just kidding. If I was a betting man, I would pick the Aggies in this one. A new offense is hard to prepare for, especially if Oklahoma did not test prior. I am worried about the Sooner defense here and they are not playing a MAC school anymore, these are the big boys of the SEC. This game could be a classic Big 12 shootout. I have the Aggies winning by a touchdown.
Picks
HornsNation: Texas A&M 54, Oklahoma 47
OKST: Texas A&M 20, Oklahoma 30
David Ware: Texas A&M 35, Oklahoma 31
Leej17: Texas A&M 24, Oklahoma 28