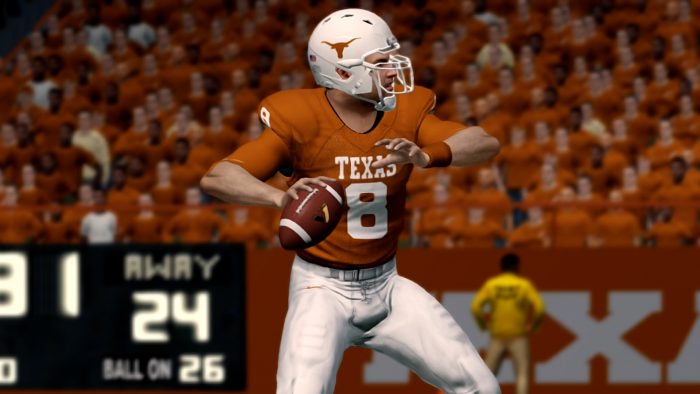 Nebraska
When talking to the Nebraska athletic director, he felt as if his team has been disrespected this season. "We're coming. People still have no faith in us, and they're all wrong. Big Red is coming." They are off to a good start garnering two wins through the first three weeks of this season. Their only loss came last week to a very good Ohio State team, ending 26-20. Lead by quarterback Courtney Harris, the Cornhuskers' offense is quite the opposite of Texas. Where Texas thrives throwing the ball, Nebraska will grind out run after run, wearing defenses down. The one-two punch of Harris and Casey Bronco, which averages over 170 yards per game, will have to have another great game against a Texas defense that gives up an average of 176 yards on the ground. JoJo Schillizi and gang will have their work cut out for them on the defensive side. They'll have to shut down the aerial attack of Texas which averages almost 460 yards per game. They've been great this season defending the pass (233 yards per game), so I would imagine they like their chances this week.
Texas
"We're back." Those are the words for the Longhorns athletic director when asked what type of message Texas was looking to send this week. Off to a 3-0 start, Vito Pipino is looking just as good, if not better, than he did in his freshman campaign when he won offensive player of the year. They'll need him to stay consistent if they plan to challenge for a national title this season. He has the weapons all over the field including Cash Jackson (22 rec, 423 yards, four touchdowns), Hollywood Mason (19 rec, 216 yards, two touchdowns), and Oliver Fields (ten rec, 159 yards, one touchdown). One thing the Longhorns will need to do in this game is get running back Brandon Black going in the ground game. With only 91 yards through three games, he needs to find a way to help get this offense going on the ground. He leads the team in receptions, however, without a running game Texas runs the risk of becoming too predictable on the offensive side of the ball. The defense? They have just one job: keep this team in the game, and allow Vito Pipino to lead them to victory. There are a few potential All-American candidates on this defense, so they hope to be up for the challenge this week.
Prediction
Big 12 Conference play begins this week, and we have two offenses that are polar opposites going toe-to-toe. Both high-powered, Texas is going to continue to air the ball out this week and Nebraska will try to wear down that Texas defense with a pounding running game. It's going to come down to the defenses this week. It's cliché, but defense really does win championships. Texas will have their work cut out for them, as their running defense is their biggest weakness. Expect a big game from the tandem of Harris and Bronco. Vito Pipino will continue on his quest to win offensive player of the year by throwing the ball far and often. We are in for a good one folks!
Score Predictions
Stmac15: Nebraska 42, Texas 49
David Ware: Nebraska 34, Texas 42
Houston Freeman: Nebraska 31, Texas 41