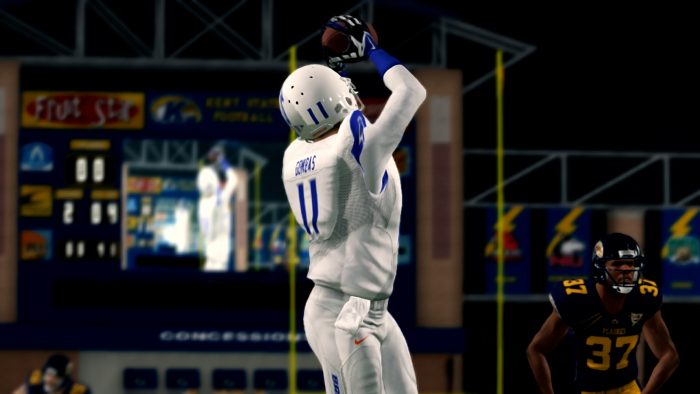 Notre Dame
The Fighting Irish are off to a good start this season at 2-1 through the first three weeks, and their only loss came to an undefeated Florida State team. They've blown their other opponents out this season by a combined 82 points. Tyler Stemen leads Notre Dame with over 450 total yards/game. He will have to keep the interceptions to a minimum this week if he plans to beat one of the best teams in the country in Boise State. Their receivers will also have to minimize drops, as they have 10 combined through three games. Linebacker Dominic Schillizzi leads the Irish defense with 26 tackles and three sacks so far this season. They'll need him to be at his best if they are going to stop the Boise State offense which averages almost 50 points a game.
Boise State
Are they the best in the country? Many would make that argument as the Broncos have jumped out to a 3-0 start. They have won their first three games by an average of over 30 points. Passing? They have it. Running? They have it. Defense? You guessed it; they have it. This team is the total package and they will be looking to prove to the final doubters that they are the best in the CSFL this season. Elton Bridges averages over 400 total yards per game, and running back Luke Hall averages just under 100 yards. They give up under 400 yards on defense, and only 17 points. Bo Diddle will look to continue his strong season and add to his five sacks that he has already this season.
Prediction
If Notre Dame is going to win this game, they need to be perfect. That being said, while Boise State has looked very good this season, their strength of schedule has not been very good. Each team they have played is only 1-2, while Notre Dame's only loss came to a very good Florida State team. I still believe Boise State has enough in the tank to pull this one out easily.
Score Predictions
Stmac15: Notre Dame 24, Boise State 42
David Ware: Notre Dame 35, Boise State 49
Houston Freeman: Notre Dame 38, Boise State 42