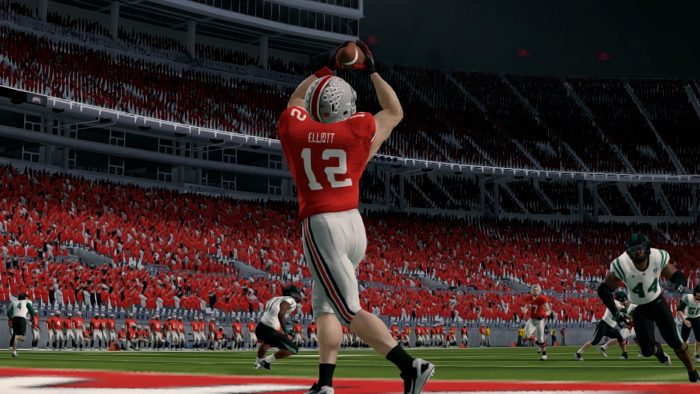 Clemson
Late night game that will be sure to excite as Clemson travels to Ohio State with Clemson trying to get back on track after two straight losses. This will be the fourth time these two teams play with Clemson winning the first two while Ohio State won the last meeting back in season six. Clemson will be looking for a way to get Scott Fountain more total offensive yards. He passed for 287 yards last week with two touchdowns, but was only able to run for 37 yards on 13 carries. Of those yards, 15 came on one carry so Clemson needs Fountain to be able to get more yards and really open up some receivers down field. The week before he had 15 carries for a total of one yard lost compared to 125 yards on 18 carries in their week one victory. Dane Jones who is known by many as one of the best running backs in the CFSL has been held to less then 100 yards two games in a row after five straight over 100 and Clemson's defense is giving up 450 yards and 41 points a game. They will have to tighten that up against Ohio State who does have big play potential.
Ohio State
Ohio State comes in at 2-1 this week after a big conference win against Nebraska as quarterback Zach Davis has led his team's offense this season to a very solid 431 yards and 28.7 points a game. Their lone loss came in week one's Stern bowl, and they are looking for a signature non conference win this week. The Ohio State defense is only giving up 26 points and 429 yards a game led by linebacker Allen Mack and defensive end Michael Krueger. Ohio State is looking to even the all time series and show the league that they are a top tier team and will be a force to reckon with in the Big 10 battle. Krueger had a career high in tackles against Nebraska and will be looking to add to it this week. Zach Davis has only won one game when he throws multiple interceptions, he will need to take care of the ball against a Clemson defense who has only forced one turnover all season.
Prediction
If Clemson wants to pull off the win, they will have to force Zach Davis to make mistakes and they have to capitalize on them. Scott Fountain and Dane Jones will have to get back on track with the running game as well and eat up some clock. In order for Ohio State to win, that defense will have to get after Fountain and force him to stay in the pocket. If they can't stop Dane Jones, it can be a long night for their defense.
Score Predictions
David Ware: Clemson 28, Ohio State 32
Houston Freeman: Clemson 33, Ohio State 38