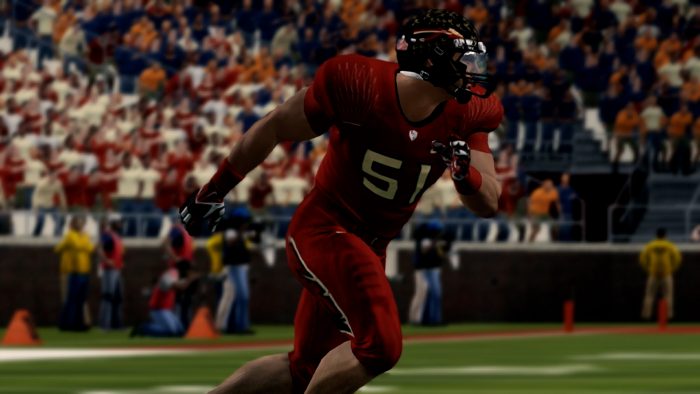 Florida State
As we enter our Wednesday night games we have another huge matchup. We have the visiting Florida State Seminoles who are 3-0 and in a tie for first place in the SEC matching up against the Texas A&M Aggies 1-2. Florida State has come out this year on a mission after missing playoffs last season. They have had two signature wins this year already against Auburn and Notre Dame. Freshman quarterback Rocko Lacey has been exactly what the Seminoles have needed. In three games he has 888 yards passing with six touchdowns and two interceptions, while completing just short of 76% of his passes. On the ground he has been very effective with 167 yards and five touchdowns, and he has lead the offense to 476 yards a game. Junior transfer running back Gabe Dowden is on pace to have his most productive season of his career as he already has 61 carries for 335 yards with one touchdown. This combo has proven to be very dangerous and fun to watch averaging 36.3 points a game. On the other side of the ball, senior linebacker Ikkuma Talok is on pace for a career year as well with 38 tackles, six tackles for loss and two sacks already. The defense has been very good only giving up 413 yards a game while giving up 28 points a game.
Texas A&M
The Aggies come into week three after a huge one point victory against Oklahoma. Their fourth quarter comeback is exactly what the Aggies needed to turn their season around after a rough start. Quarterback Jimi Germaine connected with sophomore wide receiver Joseph Robinson 12 times for 146 yards as the offense was able to keep the ball going when it meant the most. The Aggies are hoping that game gives them some momentum as they have only averaged 22 points a game. The Aggies' secondary is one of the best in the league and are only allowing 242 passing yards a game. It will be fun to watch how they handle the Seminoles quarterback. Their defense is full of high profile defenders such as Allie Peters, Ty Perry, Eric Mears, and Josh Claydon just to name a few.
Prediction
The key for Texas A&M will be shutting down the passing game and pressuring Lacey to force things. If they are able to do that and Germaine can move the ball down the field, the Aggies have an opportunity to upset Florida State. For Florida State to win they need to get Dowden moving well and opening the field for Lacey. Their defense will need to put pressure on Germaine and he will turnover the ball. The Seminoles open as huge favorites for this game!
Score Predictions
David Ware: Florida State 24, Texas A&M 28
Houston Freeman: Florida State 48, Texas A&M 35