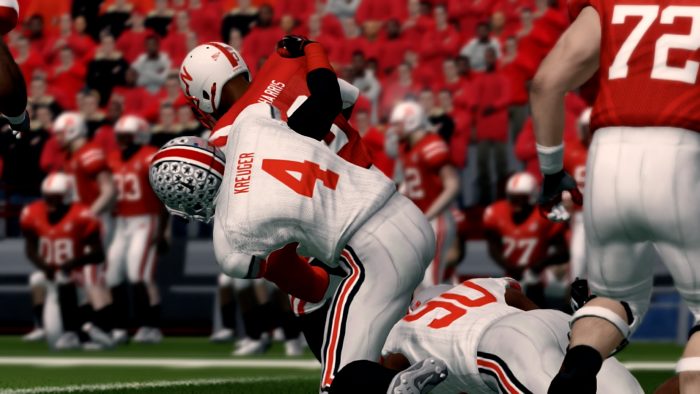 Ohio State
Ohio State has been quietly putting together a nice season; after dropping their first game to USC, the Buckeyes have reeled off three straight wins to improve to 3-1. This is an interesting team because it seems no matter who they play, they keep it close as evidenced by an average of 5.25 point differential in games Ohio State has played in thus far. Zach Davis really took the reins last week and turned out a phenomenal 40/49 365 yard performance. Ohio State will need more performances like this from Davis going forward to continue propelling the offense. On the other side of the ball, defensive end Michael Krueger crashed the party with four sacks. If the Buckeyes can generate that pressure every week, they'll be too much to handle for anyone.
Notre Dame
Notre Dame started the season looking very promising, impressive even, but after dropping two straight games the boat might be rocking on a once steady outlook. The bright side of those two losses is that they were to then undefeated Florida State and still undefeated Boise State. Can't knock strength of schedule for those losses. The wins however are beginning to look a bit suspect as they are against a lower ranked Texas A&M squad and struggling MAC team Northern Illinois. A win this week for the Irish would solidify their surge for a second half playoff push. The Irish need a wide receiver to really step up and give quarterback Tyler Stemen a big target to push the ball down field consistently. Defensively, Notre Dame needs to tighten up across the board as they are giving up too much total yardage regardless of schemes.
Prediction
Ohio State seems to be riding a high right now and looks extremely tough to stop offensively. Their defense provides a good pass rush that could disrupt Notre Dame's passing attack. I believe the Buckeyes will win yet another close one by five points as data would show.
Score Predictions:
Houston Freeman: Ohio State 42, Notre Dame 37
David Ware: Ohio State 34, Notre Dame 28
Squidy: Ohio State 24, Notre Dame 27
HornsNation: Ohio State 17, Notre Dame 21