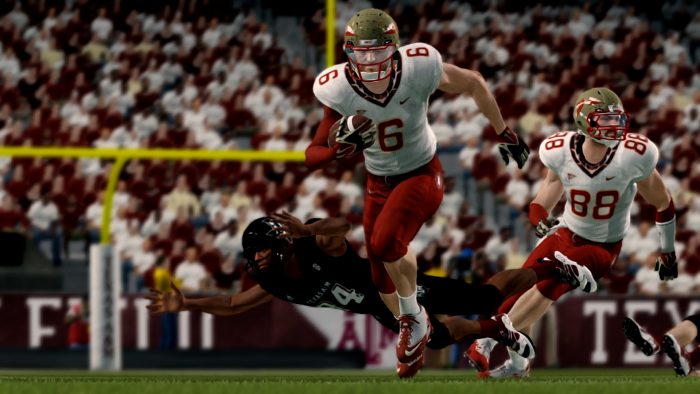 Florida State
Florida State has been incredibly consistent this season starting off 3-0, but last week the bug hit them and Texas A&M finally found their stride offensively. The perfect storm led to a 23-55 blowout in favor of the Aggies. The Seminoles have the perfect opportunity to bounce back this week facing a struggling Clemson team. To be successful, Florida State needs quarterback Rocko Lacey to have a big night throwing the ball, which will be tough seeing as Clemson is one of the better passing defenses. On the flip side, the defense needs to key the run game and do their best to lock up Dane Jones and keep all the wide receivers in front of them.
Clemson
Clemson isn't quite the same team as we're used to seeing after starting 1-3. While Dane Jones continues to do Dane Jones things (152 yards rushing per game), it seems Clemson has an uphill battle to fight because teams are keying on their ability to run rather than throw. Quarterback Scott Fountain has struggled to find a rhythm throwing the ball so far, but this team will find success if they're able to get him going consistently. Defensively, the Tigers really aren't performing too shabby, but their big hole is in the rush defense. If teams are able to find a way to be balanced against this defense, that might be all she wrote.
Prediction
Florida State, even though their win streak came to an end, just has a lot more steam behind them right now offensively. Clemson could turn this into a defensive game and ride Dane Jones' coattails to the win if they control the clock, but something tells me the Seminoles will find a way.
Score Predictions
Houston Freeman: Florida State 32, Clemson 28
David Ware: Florida State 34, Clemson 28
Squidy: Florida State 35, Clemson 28
Hornsnation: Florida State 41, Clemson 30