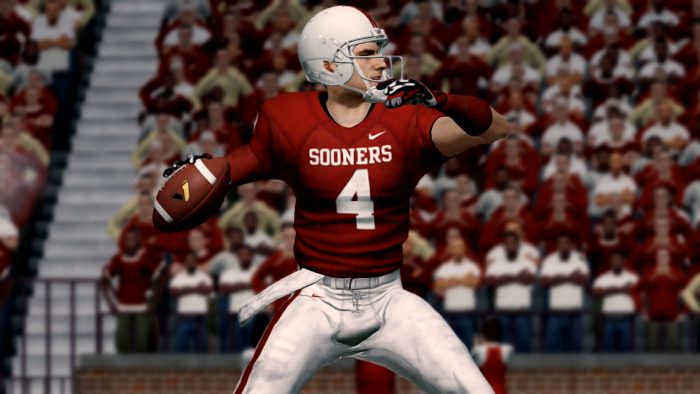 LSU
So far this season the Tigers find themselves on the wrong end of the standings. At 1-3, LSU has failed to be consistent on offense, which has in turn hurt their defense. Coming off a 40-28 loss to one of the best teams in the CFSL, the Youngbloods struggled on third down conversions. After going 7-18 on third downs, the Tigers also turned the ball over three times. Colt Youngblood has only reached 100 yards on the ground once this season in a 44-27 win over Alabama. If the Tigers have any hope of beating these Sooners, they will need a big game from Colt.
Oklahoma
The Oklahoma Sooners also find themselves at the bottom of the pack in the Big 12. Also sitting at 1-3, Oklahoma has looked good in spots the last couple of weeks. They have lost two in a row, but by two points. Last week Oklahoma was up big at halftime, 31-17 against Auburn, but failures on offense and defense in the second half only netted the Sooners three points while giving up 20. The same could be said for the week before when Oklahoma was up 17-10 at half. The biggest question in this game is if Oklahoma can close out in the second half and not be fatigued. Quarterback Cairo Croft doesn't put up big numbers on offense, so it will be up to halfback Thomas Welch to carry this offense in the second half.
Prediction
Both teams come into this game at 1-3 and both have looked different in those losses. While LSU has struggled to put scores together, Oklahoma has looked good in the first half and struggled mightily in the second half. I really like the Youngbloods, but they have so far not exceeded expectations that they set in their freshman season. If they have a big game tonight it could be close, but I am going with the Sooners tonight.
Score Prediction
Hornsnation: LSU 24, Oklahoma 34
Houston Freeman: LSU 35, Oklahoma 28
David Ware: LSU 35, Oklahoma 28
Squidy: LSU 28, Oklahoma 30