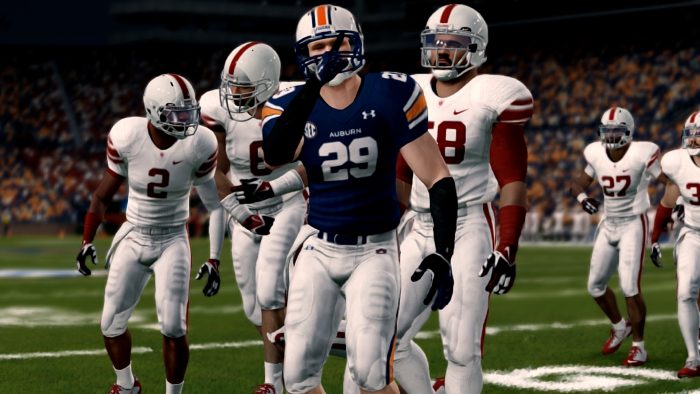 Auburn
Auburn is back in the win column with a narrow victory over Oklahoma last week 37-34 after being down 31-17 at halftime. The defense was able to get some mojo going in the second half and lock Oklahoma up for only three points. The Tigers need to continuing relying on running back Loki Lawler who gashed Oklahoma for 119 rushing yards last week. This will be a nice set up for the pass game to take off because the Gators rank 15th against the pass, so that will likely open up passing lanes which will give quarterback Ron Newman a chance to throw consistently. Defensively, the Tigers need to play a full game. Playing catch up when you have the potential to hold your opponent to three points in a half means you aren't fulfilling your potential.
Florida
After the halfway mark Florida is still winless, but that's not from lack of trying. They've been in all four of their games, but have not been able to grab the lead and hang on to it. Quarterback Ronnie Blevins has been doing everything he can to carry this team (20/24, 165 pass yards, 20 carries, and 100 rush yards last week), but the Gators need to find a vertical threat fast if they want to have a chance at redeeming their season in the second half. Going against Auburn, their mystic coaching staff is a tough feat itself, but trying to turn a season around in the same week might be just out of reach. Keep an eye out for cornerback Mathias Eby as he has two interceptions this season so far, and will be looking to do anything he can to disrupt Auburn's offense.
Prediction
Florida has looked better in recent weeks and are gaining confidence, and they are likely to get over the hump soon and pull out their first win. However, Auburn knows their playoff hopes ride on not losing another conference game in the SEC. I believe the Tigers will show the league that a couple losses to top ranked teams won't hold them back for the rest of the season.
Score Predictions
Houston Freeman: Auburn 33, Florida 27
David Ware: Auburn 31, Florida 24
Squidy: Auburn 21, Florida 23