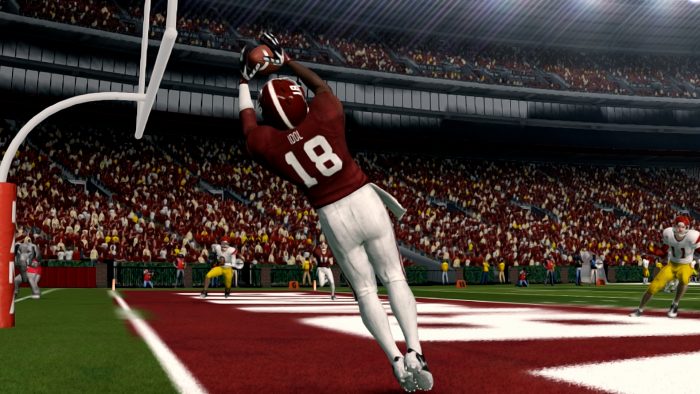 Alabama
The Crimson Tide are coming off an impressive performance against Big 10 favorites in USC. Doug Day took the Trojans lunch money, made the teacher give USC detention, and completely dominated the poor USC secondary. Day had a big day with 493 passing yards and five touchdowns. The passing attack of Bama is rivaled by no one, besides those Pokes down in Oklahoma. Wideouts Joe Idol and Brogan Speraw both put up over 100 yards receiving with Idol securing 16 catches. Can this hot offense keep it going?
Miami
The Hurricanes come into this game as some would say the second best Miami team in the league. The Canes are entering tonight after getting spanked by the Ducks 37-16. After averaging well over 40 points per game in the prior three games, the Hurricanes could only muster 16 points with their worst offensive performance in a while. Halfback Marcus Duncan needs to get going on the ground as Miami is 2-0 when Duncan rushes more than 20 times. Can he get it done tonight?
Prediction
Look, Miami has a bad taste in their mouth after last week, they are the defending champions and everyone wants a piece of the Canes. When Miami gets rolling, they are hot. Was last week just a fluke? They will need the firepower as they go up against one of the best passing attacks in the country with Bama. It doesn't help that Miami is giving up 357 passing yards a game on defense. Alabama will likely have Miami's number, and drop our champs to 2-3.
Score Prediction
Hornsnation: Alabama 38, Miami 24
Houston Freeman: Alabama 48, Miami 38
David Ware: Alabama 42, Miami 35
Squidy: Alabama 56, Miami 45