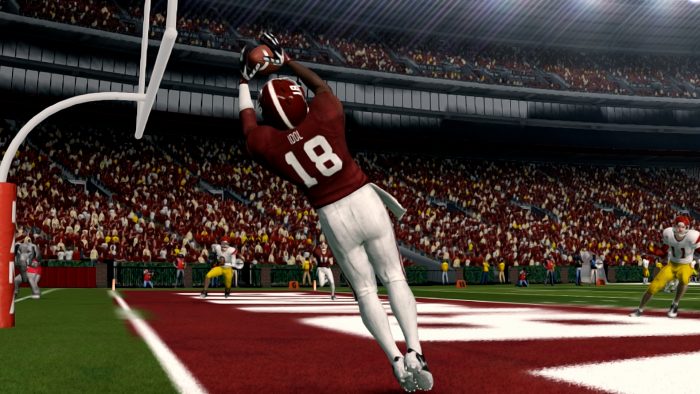 Alabama
The second best passing attack in the league takes center stage tonight as Doug Day leads his Crimson Tide to battle with Florida State. We saw Day and company last week in a blowout loss to Miami where Day had 382 yards on 64 attempts. He threw two touchdowns but four interceptions. Wideout Joe Idol was the only "Nasty Wide Out" who performed. Idol had 235 yards with two touchdowns. This Alabama offense lives and dies by the pass so they will need to get things going early against a tough Florida State team.
Florida State
The Seminoles find themselves in a tough position as of late. They have lost two games in a row, one to Texas A&M and then to Clemson on a hail mary last week. They have yet to find some consistency with their offense. Rocko Lacey has looked good in parts with 1,473 passing yards and 14 total touchdowns. Florida State is allowing 307 passing yards per game on defense, and safeties Charles Hester and Roscoe Mack will have a tough matchup tonight against the high-powered Alabama attack. The Seminoles could have taken some notes from last week when Alabama was crushed by Miami. Can the Seminoles hand Alabama another loss?
Prediction
Florida State has the GOAT playbook, but for some reason have yet to find consistency yet. Alabama, however, lives by the pass and as we saw last week, dies by the pass. These are two teams that need a win to stay alive in the playoff race. Florida State was ranked really highly until the past couple weeks crashed the world around them. Alabama was ranked third but should drop down in the rankings after last week. I like both teams here. Both have their backs up against the wall and will need to fight to make the playoffs, but I like Alabama better here. Their playbook allows them to throw the ball 70+ times, and if they fall behind early, they should be able to make a comeback. Sorry FSU fans, not your year.
Score Predictions
HornsNation: Alabama 54, Florida State 40
David Ware: Alabama 42, Florida State 35
Squidy: Alabama 31, Florida State 30