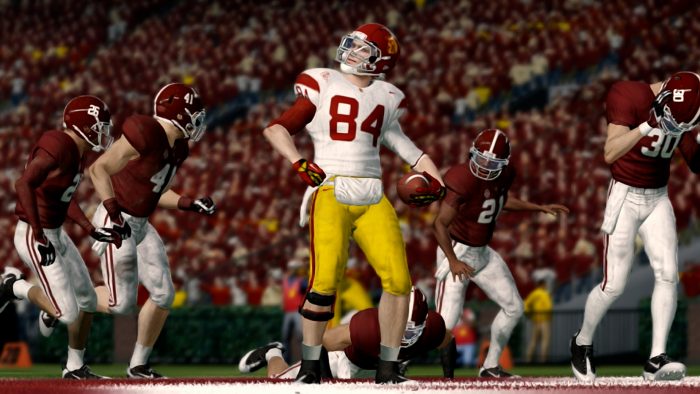 Michigan
The Wolverines come into this week at 2-3 overall after not scoring a touchdown against Boise State last week. Michigan scrounged together three field goals, but couldn't find the end zone against the league's top defense. The task of winning doesn't get any easier this week as they face the league's number two scoring defense in USC. It seems the boys in blue have struggled to find success in consistently completing the deep ball as most of their passing game relies on short routes to the running back. Quarterback Clayton Denny will need to start hot with short to medium throws to suck this well coached defense in, and then hit them deep when it comes open.
USC
The Trojans have rebounded nicely with a win over Oregon to improve to 4-1 overall. This team's strongest asset is its defense, but don't be fooled into thinking they can't score points on offense. The offense is scoring 35 points per game and earning 513 yards per game behind the arm of quarterback Thrasher Banes. While wide receiver Ryan Lendy is a standout and a potential All American, they do a fantastic job of spreading the ball around to their other weapons as well. Defensively, safety Arian Adams continues to lead the way and be the heart of this crew, but keep an eye on defensive end Eric Miller who could have a big day putting pressure on Michigan quarterback Clayton Denny.
Prediction
USC has proven they can play strong defense week in and week out, and score with plenty to spare. Michigan will need the passing game to really come alive against this tough defense to have a chance at an upset. The Trojans should be able to come away with this one and keep moving forward in the Big 10 race.
Score Predictions
Houston Freeman: Michigan 24, USC 35
David Ware: Michigan 28, USC 35
Squidy: Michigan 30, USC 42