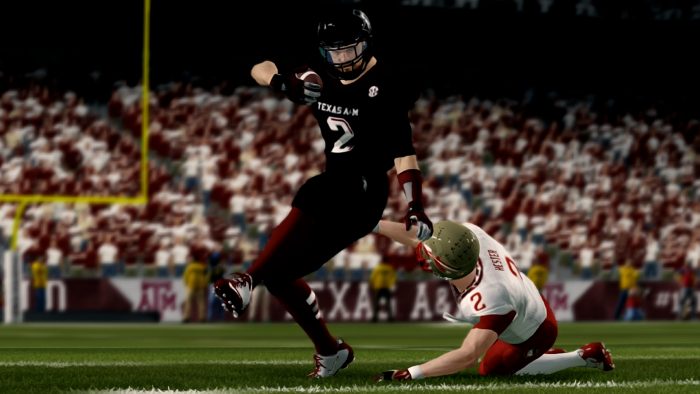 Oklahoma State
Oklahoma State has been on a mission since coming into the league last year and have only lost two games. Their offense is one of the most deadly in the whole CFSL and it's led by sophomore quarterback Lyle Fletcher, who has been making a case for offensive player of the year again! We all know he is extremely competitive and has left it all on the field each and every week. The defense for Oklahoma State has been pretty solid as well, as they have only given up 33 points a game. With the huge win last week against Texas, Oklahoma State is feeling really good and looking to secure their spot at the top of the Big 12.
Texas A&M
Some would say the Aggies are the hottest team in the CFSL right now after reeling off three straight wins against some very good teams. Last week's win against conference rival Nebraska was a huge stepping stone for the Aggies and should give them all the confidence they need going into this game. The offense is averaging 43 points a game in the last three wins, while only giving up 27.6. Quarterback Jimi Germaine has really been pivotal for the Aggies as he has had a passing and rushing touchdown in each of their wins. The big question is how will the high profile defense of the Aggies handle the high profile offense of Oklahoma State?
Prediction
If Oklahoma State wants to win, they will have to find a way to spread the ball and that will not be easy with the combo of Eric Mears and Josh Claydon at safety. They will have to find a weakness somewhere in that defense which will be really hard to do. If the Aggies want to win, they will have to play to their full potential on defense and they will have to force Lyle Fletcher to make a mistake, which has not happened often. If they can continue to move the ball well like they have the last three games, they will be able to pull off the victory.
Score Predictions
David Ware: Oklahoma State 28, Texas A&M 35
Squidy: Oklahoma State 45, Texas A&M 55