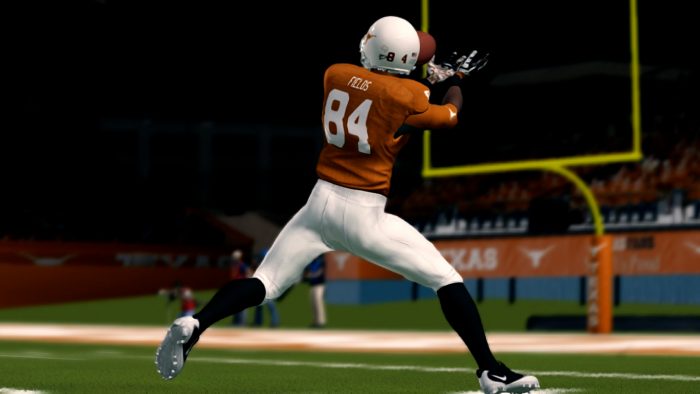 Texas
While the Longhorns are sitting at 3-2, don't count them out of the playoff push. Losses in back to back weeks to a tough Nebraska defense and a high-powered Oklahoma State offense shouldn't cause this team to hit the panic button yet. They have an opportunity this week to iron things out on offense. In the last two weeks, Texas hasn't scored a point in the first quarter, but have then scored 68 points in the final three quarters. The point is, these Longhorns need a fire lit under their butts from the moment the first whistle blows because LSU and the Youngblood brothers will be looking to turn their season around in a hurry. Quarterback Vito Pipino is still in the conversation for offensive player of the year, but needs to separate himself from a three interception performance a week ago by starting efficient this week against a soft LSU secondary that is allowing on average among the league's worst 354 pass yards per game.
LSU
The Tigers are just flat out on the struggle bus collectively as a whole team with the defense leading the way. They are currently 1-4 with their only win coming against Alabama. The offense is scoring only 32 points a game, and the defense is allowing a Power Three worst 40.8 points per game. Going against the Texas air raid offense while allowing 354 pass yards per game likely seems a daunting task right now, but this is a team that if they can get pressure on quarterback Vito Pipino with defensive tackle Dillon LeBlanc, then they can be effective at slowing them down. Offensively, the Tigers really need quarterback Gage Youngblood to step up and play clean football (eight interceptions this season in five games).
Prediction
Texas has the ability to run the score up in a hurry with this offense, but needs consistency to do so. LSU has the pass rush ability to slow down Texas, but needs to find a rhythm offensively and not turn the ball over. The Longhorns will turn this into a high scoring shoot out for the win this week.
Score Predictions
Houston Freeman: Texas 55, LSU 45
Squidy: Texas 45, LSU 40
David Ware: Texas 31, LSU 24