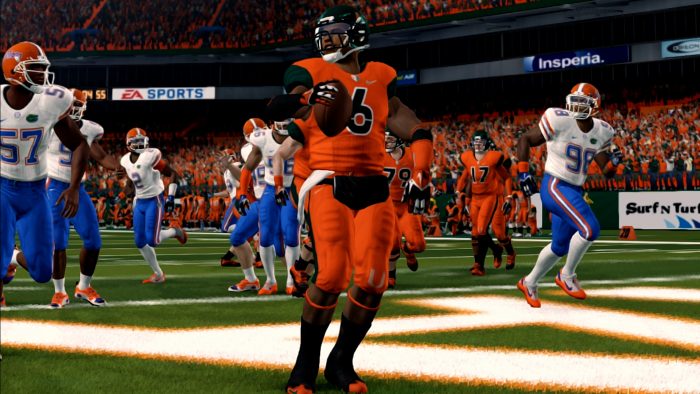 Auburn
Auburn looked like they were in huge trouble last week, but somehow managed to overcome a 17-0 early first quarter deficit and score 27 unanswered in the second quarter to grab the lead and the win. While they find themselves atop the SEC standings and high in the rankings, the Tigers haven't had a convincing win all season since week one against MAC opponent Ball State. The voters see something in them however as they have continually been ranked fairly high for most of the year. The Tigers need a signature win however for them to really scale the rankings, and this is their chance this week. Auburn needs to start fast and not allow themselves to dig a hole against Miami. A win this week give the Tigers control of their own destiny heading into the Iron Bowl in week eight.
Miami
Miami's season hasn't looked as pretty on paper as most of the League expected it to. However, the Hurricanes find themselves 4-2, which is exactly where they were just a season ago when they won the national championship. Miami's losses were to a ranked Oklahoma State team in week two, and against a scrappy Oregon team. Miami seems to have hit their stride however because they've been outscoring opponents 49.5 to 20 in the last two weeks. Word to the wise, don't change a thing Canes. Let quarterback Axton Richardson do his thing, and the rest will work itself out.
Prediction
This might be the hardest game to pick for the season as both teams are making strong playoff pushes. The lack of consistency from Auburn and inability to take control of games from start to finish is concerning. Miami's playmaking ability on offense and their mostly consistent defense leads me to believe the Hurricanes will just about lock up the SEC with a win this week.
Auburn 27, Miami 36