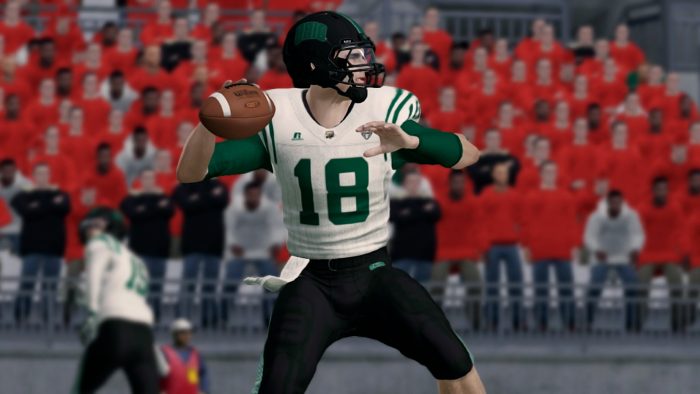 Wow. This season feels like it just started only to find us already to the final regular season week. This past week was huge with some teams clinching playoff spots and some teams fumbling at that chance. Lets take a look at this past week.
BOISE STATE PEAKED TOO EARLY
Well the Broncos for the majority of the season looked unstoppable. As one of the last undefeated teams in the league, what could go wrong? Well apparently, everything. After beating Michigan 34-9 three weeks ago, Boise State has not cracked 20 points since. A close loss to OSU in week six was followed by a massive blowout loss to USC last week. The Broncos watched as their chances for the Big10 title slipped away as the Trojans were able to clinch another conference title. What is wrong with Boise? Well its starts with QB Elton Bridges. Bridges in their prior winning streak, passed for 300 yards each game. The last two losses? Only 234 yards average. The loss against USC showed that Boise wanted to commit to a rushing QB attack as Bridges had seven carries, but only 40 yards. (39 coming on one play). Boise will likely still make the playoffs but a massive match-up against Oregon looms. Can Boise get back to their winning ways?
THE CLINCHERS
USC became the first team to clinch a playoff berth while winning the Big10. Quarterback Thrasher Banes put up impressive numbers with a 462 passing yard performance and six touchdowns. The Trojans lead the league in both offense and defense and have only given up more that 25 points once, to Alabama. After winning the title in season seven, USC could become the second team ever to win two titles for their school. Not bad for Stern B right?
THE NON-CLINCHERS
As mentioned before, there were some teams that could have clinched but did not. One of those teams we already discussed with Boise losing to Ohio State. Another team we saw fumble their was was Texas A&M, who lost to LSU and now needs a win next week to clinch the Big12 title. Finally Miami had their shot going up against Auburn for the SEC title but fell 30-13. Will these teams regret not winning this week? Its possible. The Aggies take on Texas next week while Miami takes on FSU.
AGGIE WHOOP?
It always pains me to write an article about a rival but the Aggies have done work this season as they are looking at their first conference championship trophy. A loss last week by three to LSU, the TAMU squad has a chance to clinch a playoff spot and the Big12 trophy by taking on their rival Texas. If these teams matched up earlier this season, I would say this game could be a coin flip. But with Texas losing four straight, the Aggies have the Longhorns right where they want them. Can the Aggies clinch next week? I think so.
THE BOBCAT WAY
The MAC season is officially over now as the Ohio Bobcats were crowned conference champions. Ohio went 5-2 and were led by quarterback Harrison Murray. (A huge transfer if he decides to go P3). Murray threw for over 2,000 yards and had 22 total touchdowns. Murray also found himself as the third overall quarterback in both the MAC and P3 combined while passing for 372 yards and five touchdowns against the vaunted OSU defense back in week two. The Ohio Bobcats also cracked the top-15 this season twice and became the first MAC team to do so. Congratulations again to the Ohio Bobcats on their MAC championship.