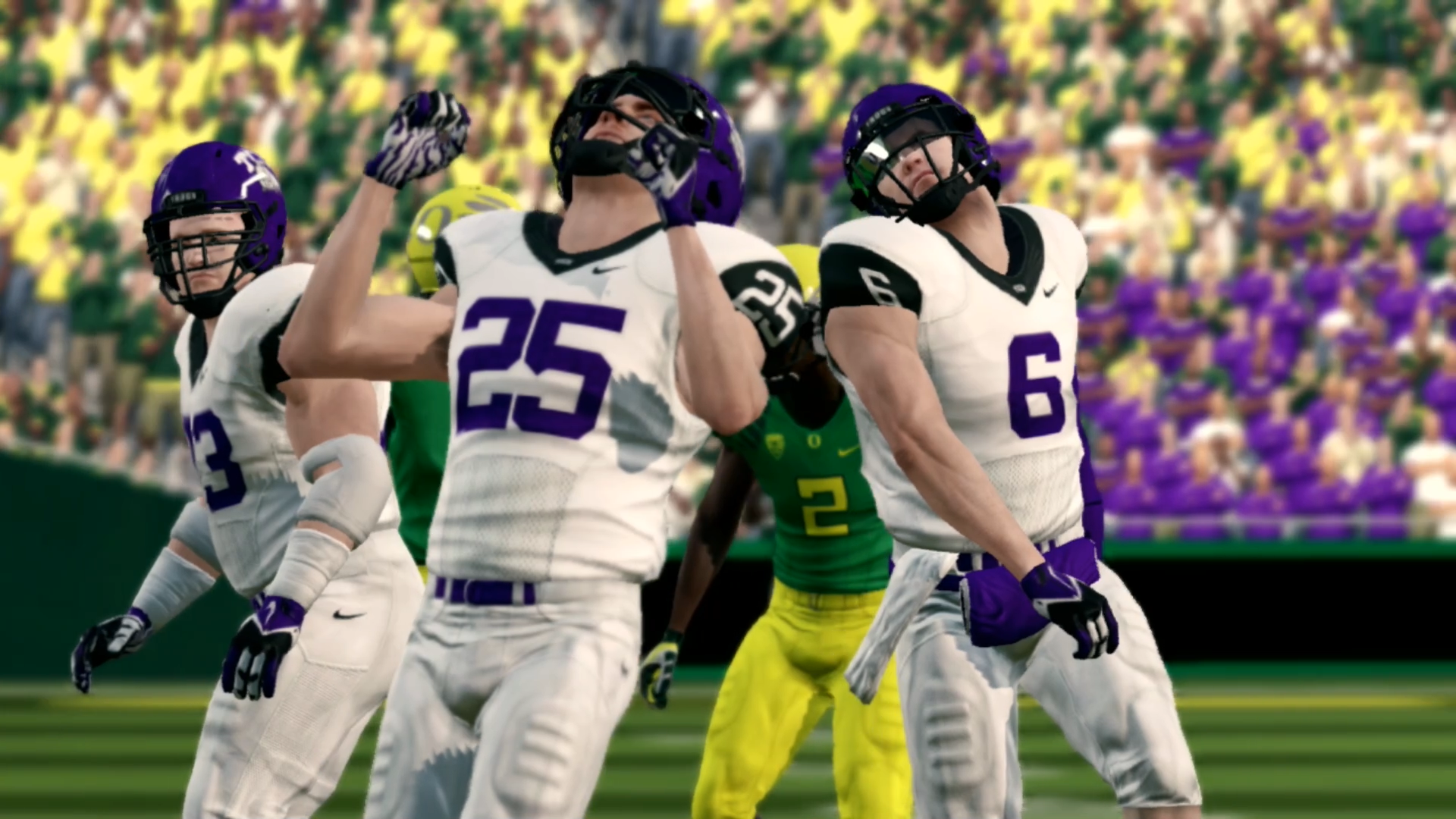 I will admit this was a tough article to write. There are plenty of players that would be worthy of a Top-10 all time ranking. I made this list based on stats, records, and their competition at the time. These are the players that I believe are Top-10 all-time.
10. Blake Moon, QB Auburn (S1-S3)
The first player that graces our Top-10 ranking is the first player that was the bonafide superstar in the CFSL. If you ever heard Blake Moon talk, he was humble and rarely talked about himself. That last sentence is a lie, but Moon was a special character and player. Moon won the first Offensive Player of the Year award in season one, as well as the All-American title at quarterback. Moon passed for 8,822 passing yards and 62 touchdowns. He accounted for 3,092 rushing yards and 42 touchdowns on the ground. Moon could make anything happen with his arm and with his feet.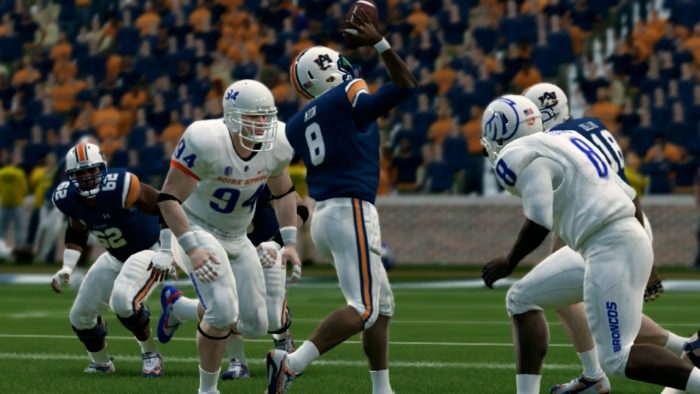 9. Jack Frost, FS Oregon (S2-S4), Florida State (S1)
Frost is another one of the original players who had superstar written all over him. Frost had 409 tackles, 29 for a loss, six interceptions and four forced fumbles. He was a three-time All-American safety, and ranks third in tackles all time. Frost mainly did all of his dirty work out of the 4-3 and really made Oregon DBU at the time.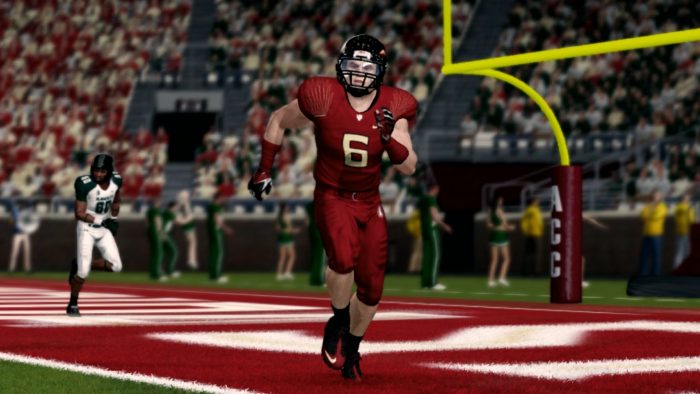 8. Javon Mack, QB Michigan (S2-S4), Clemson (S5)
As I am writing this Mack is currently talking trash in League Chat against me. Not to worry Mack fans, I will still rank him here. Mack won the OPOY in season two while on his way to passing for over 11,000 yards and 71 touchdowns. He also had 3,084 rushing yards as well as 53 touchdowns. He finished fifth in completions, fifth in attempts, and fourth in rushing touchdowns. Mack was a playmaker, and he was one of the best for Michigan.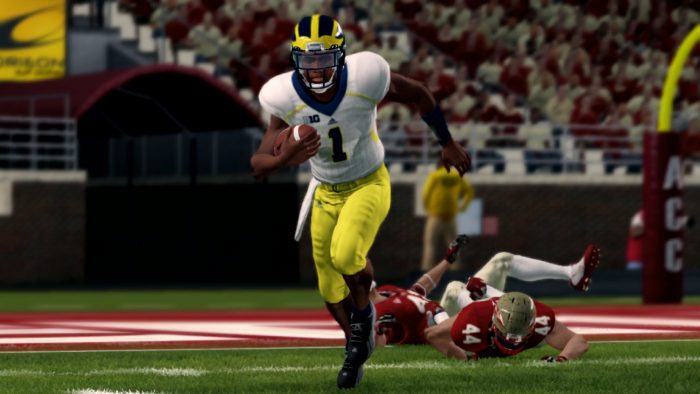 7. Frost Carlson, HB Ohio State (S3-S6)
Carlson was one of the most consistent players ever in our league. Each season he finished above 1,000 rushing yards and won the OPOY in season six over Walker Mills. He was the first non-quarterback to win the award. He was also a two-time All-American and finished with over 5,000 rushing yards. He had 54 rushing touchdowns and an astonishing, 186 broken tackles. Carlson finished his career with the second most rushing yards and attempts all-time, as well as the most broken tackles all-time.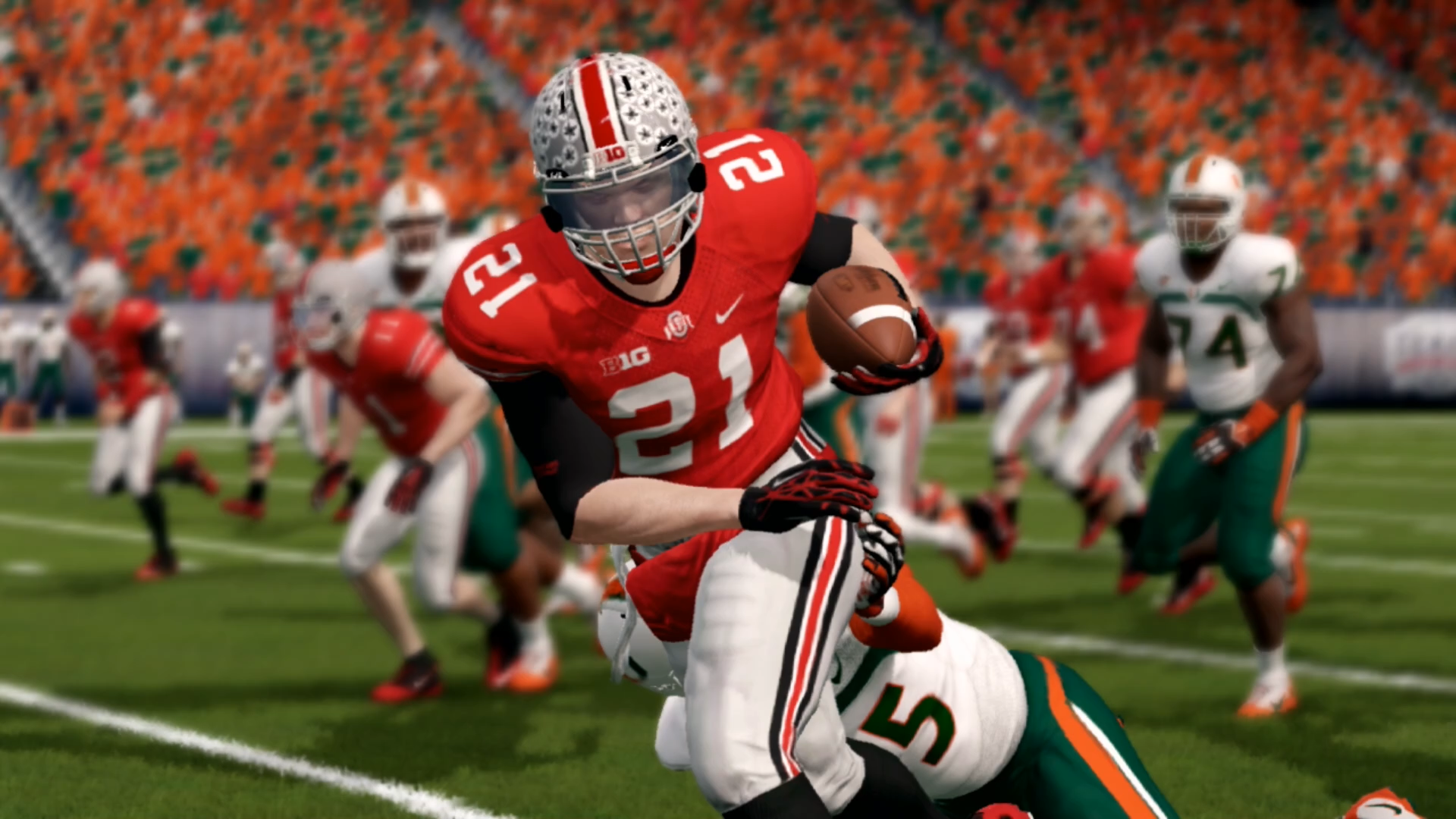 6. Mike Miller, DE Clemson (S3-S6)
Mike Miller revolutionized the value of the defensive line. Miller has 127 tackles, 74 tackles for a loss, and a league best 48 sacks all-time. He was a two-time All-American on the defensive line, and finished tied for first in tackles for a loss all-time. Miller was an absolute beast in the trenches and when he joined forces with Tyson Ali, he was even better.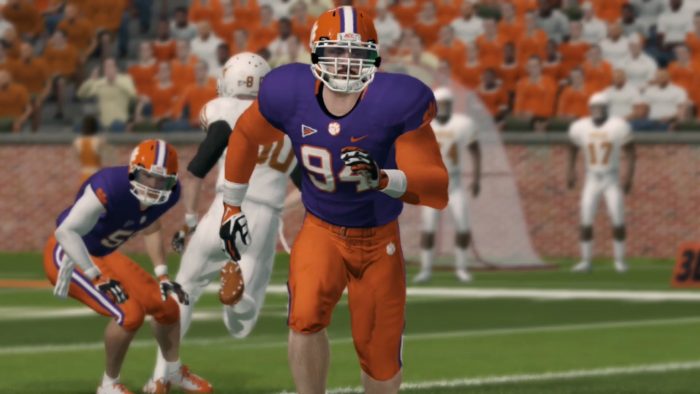 5. Jimbo Smithers, FS Texas (S3-S6)
One of my favorite players manages to crack the top-five, and it's Jimbo Smithers. Smithers is one of the only players to ever win two Defensive Player of the Year awards as well as a three-time All-American at safety. Smithers finished his career as the all-time leader in tackles with 430. He also had 66 tackles for a loss, six sacks and five interceptions. Smithers was a mainstay at the safety position and was a dominant force once he was able to figure out his block hands.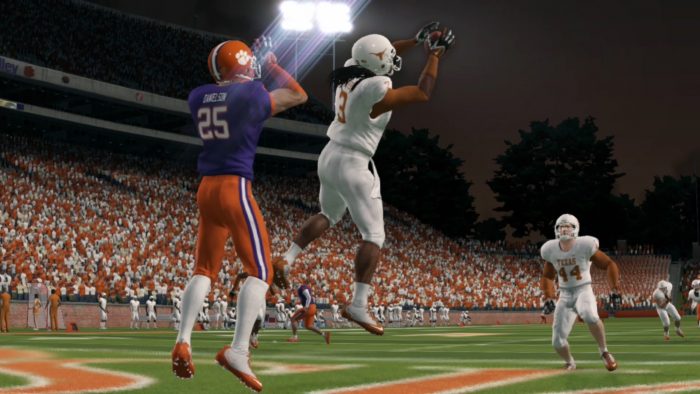 4. Ron Dayne Jr., HB Washington (S3-S5), Hawaii (S2)
One of the greatest players of all time also happens to be one of the earliest. Ron Dayne Jr. was a force at halfback, and ended his career with 5,753 rushing yards and 75 touchdowns. He is still the all-time leader for rushing yards, rushing attempts and rushing touchdowns. He ended up averaging over 1,600 rushing yards and over 20+ touchdowns his first three seasons. Dayne helped the Hawaii Rainbow Warriors to win a title in season two.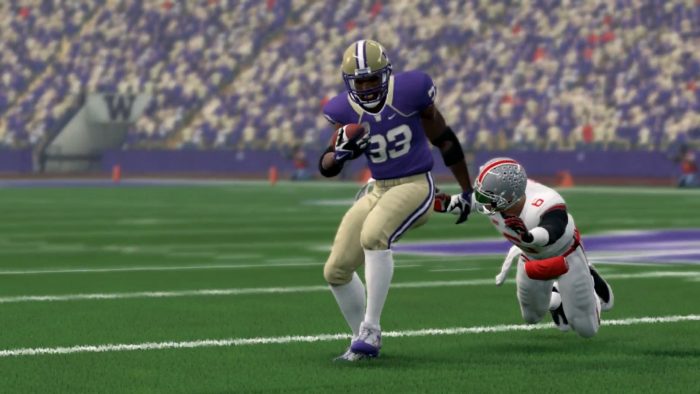 3. Ray Tatum, QB Texas (S3-S5), LSU (S2)
One of the most accomplished quarterbacks ever in the CFSL was Ray Tatum. "Voodoo" passed for 15,820 yards and 129 passing touchdowns. He also had over 1,200 on the ground and another 25 touchdowns. Tatum would finish with two OPOY awards and was a two-time All-American. He finally silenced his doubters by leading Texas to the championship in final game of his career. Tatum has set career marks in passing completions, passing attempts, passing yards, and passing touchdowns. Marks that will likely never be broken. Tatum was one of the best pure passing quarterbacks of our time.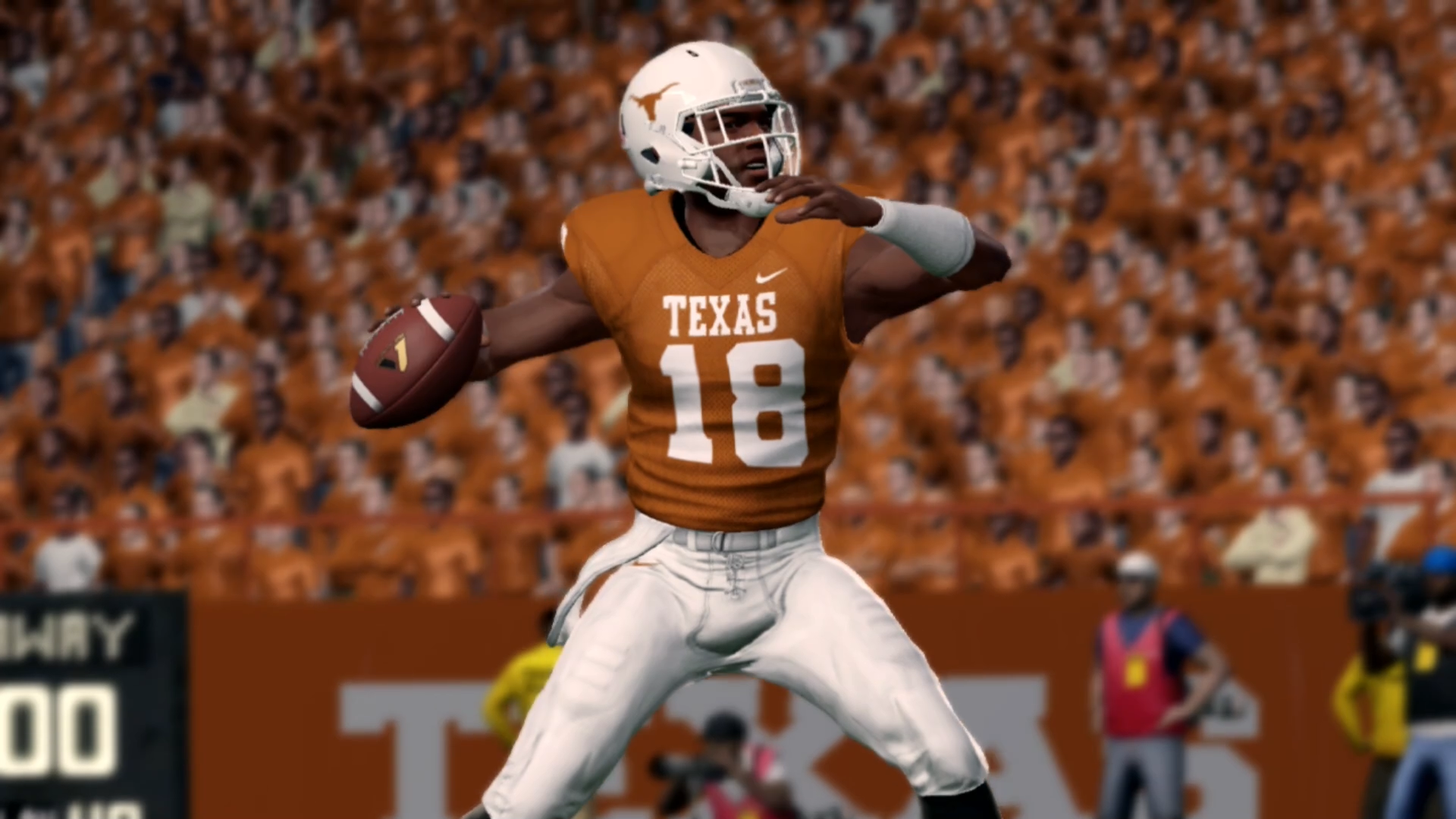 2. DJ Moss, QB Clemson (S3-S5), Ohio State (S2)
While Tatum was the best passing quarterback, DJ Moss made his money by being the best dual-threat quarterback. No one could ever forget the six interceptions he threw in one game as a freshman, but that was eclipsed with what he did with his legs. Moss rushed for almost 3,000 yards and had 43 rushing touchdowns. He broke 33 tackles in one season alone and won the OPOY award in season three. He did some work with his arm too, with over 10,000 passing yards and over 70 passing touchdowns in his career. Moss was lights out as a quarterback and helped lead Clemson to a title in season four.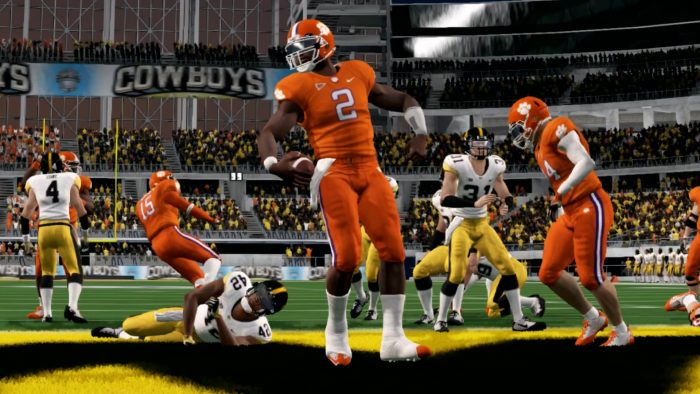 Jared Tetonis, WR, LSU (S2), Florida State (S3-S4), TCU (S5)
Tetonis was by far the greatest CFSL player to ever play the game. A Hail-Mary special, Tetonis routinely beat corners on streaks and was a nightmare in the return game. Tetonis had 286 catches for 4,697 yards and 40 touchdowns. He almost made it to 6,000 kick-return yards and had four touchdowns. A three-time All-American, Tetonis finished his career number one in receiving yards, tied for first in receiving touchdowns. He also leads the league in kick return yards. Tetonis averaged over 1,200 receiving yards his first three seasons and was criminally underused in season five. "DaMoofinMan" was an unstoppable force and was virtually undefeated in defensive game plans.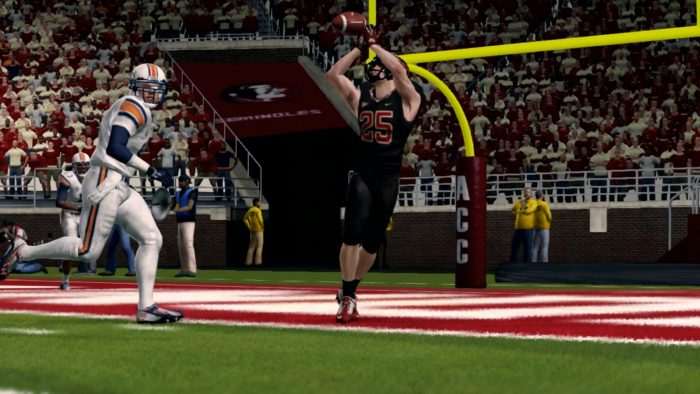 That is my list and I am sticking to it. What did you think? Who would you replace in the Top-10?