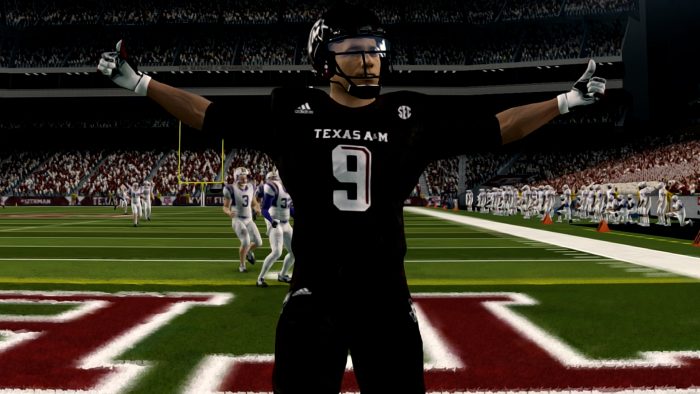 We have officially finished the regular season for Season 10! Plenty of teams took their next steps into the playoffs, while some put their trust into the voters to get in. Let's take a look at what we learned this week.
OOPS, MIAMI DID IT AGAIN
Miami had the chance to clinch the SEC for a second straight year until running into the buzz saw known as Auburn a week ago. Well, not to worry my friends as Miami was able to take care of business this week, by slamming Florida State 41-24. Then, the entire Miami team tuned in for the the Iron Bowl, hanging at the edge of their seats. If somehow the Tide were able to upset the Tigers, Miami would be SEC champs once again. And the Hurricanes felt good as Alabama has taken it to the Tigers the past two seasons. Doug Day and company were able to do it again, sending Miami another SEC championship trophy. This is Miami's second SEC championship trophy, having won the conference last season, and they look to match towards being the first team to go back to back in National Titles.
STRONGER
How about this week of upsets? As we have gotten later into the season, more and more upsets have started to occur. Not sure if that is just because of teams working harder, or the favorites taking it easy. One thing is for certain, this league is 100x stronger than it once was back in season one. Michigan took it to Ohio State again in their annual "we are bad the entire year but show up against the Buckeyes" mantra. Notre Dame absolutely destroyed USC, similar to the Fighting Irish's season opener against Texas A&M. Oklahoma picked off the favorites in Oklahoma State or, you know, just another Bedlam ending. Oregon managed to beat another favorite in Boise and knock them out of the playoff contention. This season has been one to remember.
ONE MORE TIME
The career of Dane Jones has been remarkable. After coming in late in season seven, Jones has just built an impressive resumé for the pros. Donning his Clemson Tigers uniform for the last time, Jones rushed for 201 yards and a touchdown. He ended his senior season with 1,046 yards and seven rushing touchdowns. And how about Florida State's Ikkuma Talok? Talok finished his career with 98 tackles this season, 13 for a loss and three sacks, not to mention the two interceptions from the linebacker spot. Miami's Axton Richardson finished off his regular season with 26 total touchdowns this season and over 3k total yards. These are just some of the household names that we have seen over the past four years, who will take their spot?
THREE
Three is the number of consecutive losses that Boise State fell into. After being labeled number one on a 5-0 start, the Broncos fell off the wagon with losses to Ohio State, USC, and Oregon. The one-time "favorites to be champions", Boise faced the turnover machine in their final games. Quarterback Elton Bridges threw six interceptions including a fumble in their last two losses. Many thought Boise would win it all but fell into the Michigan trap. Both Texas and Boise after beating Michigan, failed to win another game. Coincidence? Maybe.
SCREAM AND SHOUT
When the Aggies get excited, they yell out "Whoop!", which is a tradition that only allows Juniors and Seniors to say the word after the Aggie yell. Well the Aggie have had a ton of excitement this season with a lot of "Whoops". Texas A&M was able to take care of business after beating rival Texas, 52-46. This capped off an impressive turnaround after going 2-6 the previous year. Slated to take on Oklahoma again, whom they defeated 27-26, the squad down in College Station is ready to do some damage in the playoffs.
Well that's it! The final week of Season 10 is behind us and now we move onto the playoffs where there could be a ton of magic at hand! Good luck to all the teams in the playoffs and to those that missed, you are only as good as how hard you work. Keep pushing.