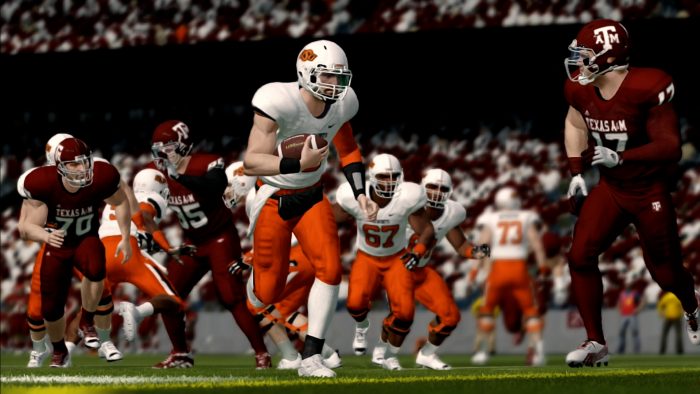 We have all heard the phrase. We all know what it means but, do we all know what it really looks like? In a day and age where most teams play fast, play with wide receivers all over the field, and throw the ball like the forward pass is the only legal offensive play in the sport, do we really know what old school smash mouth football looks like?
For some of the older people in the crowd, sure, we remember. We remember the wishbone, we remember the I-formation, and we remember ground and pound for four quarters. As we head into the CFSL Playoffs and look at the numbers put up by these offenses, we snap back to reality and remember that the game has changed. That is not to say that the game hasn't changed for the better but, the way offenses operate now is different. It is finesse, it is pretty, it is three yards and nothing but green grass in front of you.
That is not to say that the running game is dead altogether. It is just done in a far different manner. It is still spread 'em out, create big gaps, and when that doesn't work run around and outrun them. There are still broken tackles and running backs willing to drop their shoulder and run through someone. But, there are now quarterbacks running around the corner, juking and jiving in the open field. Don't forget the wide receivers either, they run the football now too. 
So just how important is the running game, even in the era of the spread offenses and 400-plus yard passing games? Well, if you have heard me on almost every single game I have had the honor of being in the broadcast booth for, the answer is very! Out of the eight playoff teams there are four teams: Notre Dame, Ohio State, Texas A&M, and Miami, who average 133 rush yards per game or more and one team, Oklahoma, is averaging over 225 rush yards per game. The remaining three schools: Alabama, USC, and Oklahoma State, are averaging under 100 rush yards per game. 
Obviously these eight teams have made it work this season. They have all qualified for the playoffs, and have done so in a variety of ways. Six of the eight clinched their automatic bids, with a couple teams needing a little extra help, and two teams were voted in by the athletic directors. None of that matters now, though, as all that matters is that each of these teams is in the postseason.
Now, it's time to find out which of these teams can maintain their style of play. Which team will lean into their identity and allow it to carry them to a National Championship berth. It's time to find out whether or not the teams who emphasize running the football will find the upper hand in the postseason.
You'll just have to tune in and find out! The action starts tonight at 7:00 PM CST on Twitch!