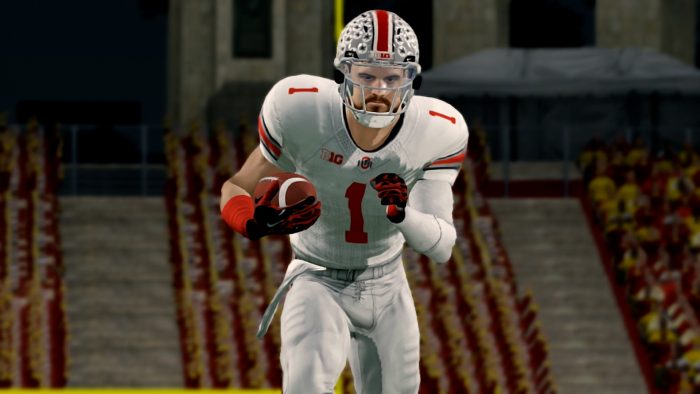 For the first time in CFSL playoff history, we were able to watch an astounding eight team playoff system take place. As the rumble of the CFSL has come to a close, we are left with two juggernauts remaining. Now, if you stated at the beginning of the season that these would be the two teams playing for the National Title, I doubt many would have agreed with you. Yet, here they are. Let's dive in to what brought both of these teams to this point.
Texas A&M started off their season at 0-2, going 2-8 since being brought back into the league in Season 9. However, with a change in offensive scheme in Week 3, the Aggies have gone 7-1 since. The Wrecking Crew of Aggieland opened with a beating by Notre Dame and a tough loss against Eastern Michigan in Week 2. The Aggies went on to change their offense for Week 3, and set themselves on cruise control as they tore through their conference by beating the likes of Oklahoma, Nebraska, Oklahoma State and Texas. Their only in-conference loss came to LSU in Week 7, where the Aggies looked to clinch their Conference Champion title. A&M would have to wait until Week 8 for their crown, when they beat their in-state rivals, Texas, for the top spot i. Moving into the playoffs, Eric Mears and his coaching staff had to face off against Oklahoma once again, whom they had beaten by the margin of a single point in Week 3. This match up proved to be a tough one, yet again, as the Aggies had to win on a Hail Mary play to Kellan Ervin to move on to play a very talented Alabama in the semifinals. A&M jumped out to an early lead and looked to be in complete control against the Crimson Tide, but Alabama never gave up and clawed their way back in. Unfortunately for Alabama, it just wasn't enough to outlast the Aggies. When you look back at the beginning of the season to now, you won't find a program that made as drastic of a change for the better than the Texas A&M Aggies. This was an amazing turn around, and one that can only be accredited to the coaching staff along with the will and desire of those that wear maroon and white. Can the luck of the 12th Man be counted on for one more win?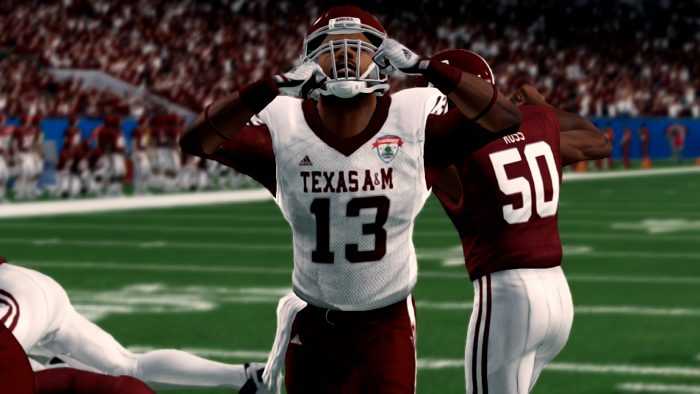 Ohio State opened the season with a close loss in the Stern Bowl to rival USC and narrowly pulled out a win against the MAC Champions, Ohio University, in Week 2. They then went on to win close games against Nebraska, Clemson, Notre Dame and Boise State, who at the time was 5-0 coming into Week 6 and ranked as the number one team in the league. However, Ohio State ended up dropping losses to both Oregon and Michigan and finished 2-3 in conference play. Ohio State's hopes of a playoff berth rested solely with the Coaches Poll. Ohio State watched as the poll came out and jumped for joy as they were voted in, named the eighth seed in the playoffs. The Buckeyes made it a point to come into the playoffs and not leave their fate in the hands of someone else again. They have been on a tear during the playoffs and completely dominated both of their playoff games against USC and Miami, winning both by a combined score of 96-62. Ohio State looks like one of the most determined teams in the playoffs and is being led by their quarterback Zach Davis who has 890 passing yards, seven passing touchdowns, 69 rushing yards and a rushing touchdown, all while only turning the ball over twice on interceptions. Zach Davis is playing at his best in the playoffs and there is no doubt that Ohio State will continue to lean on his ability to make plays in hopes of being crowned a National Champion. Can Zach Davis and company do it one last time? Can this Ohio State team show up for one last amazing performance?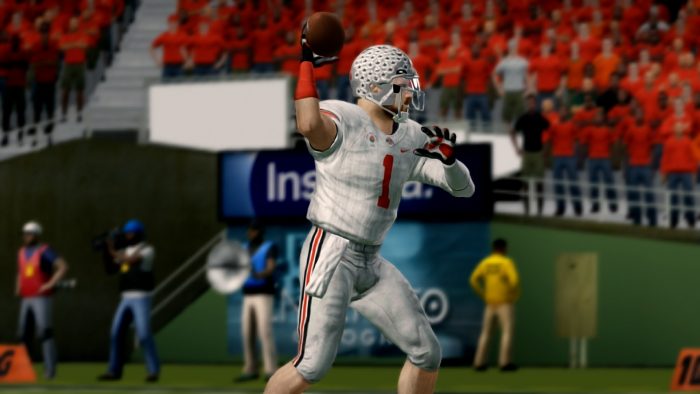 These two teams face off tomorrow night at 7:30 PM CST on Twitch. Who will come away with their first National Title? Which of these two amazing teams will be crowned the CFSL Champion? Will it be the Wrecking Crew of Aggieland? Or will the Buckeyes finally bring the hardware home to Columbus? Tune in tomorrow night, as Ohio State and Texas A&M battle it out for their first National Championship.