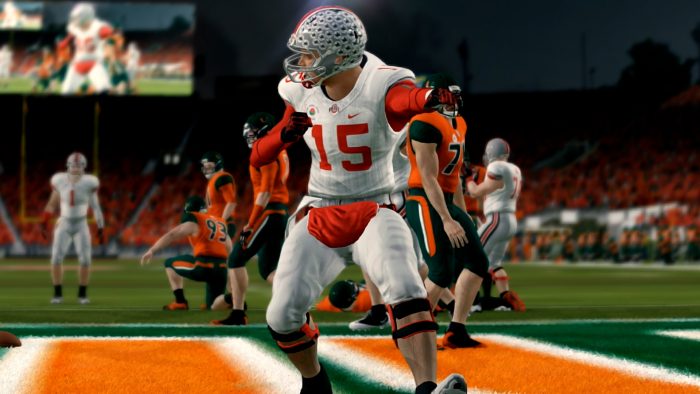 It's here. The grand finale of Season 10 is upon us, as two teams enter into this championship game with hopes of grandeur for their respective schools. Both Texas A&M and Ohio State started off their seasons slowly but with some luck, and a change of playbooks, both teams enter this game red-hot. The history between these two schools is a small book. These teams have only ever played twice and that was during season four in a different era of football. Which team will be crowned a champion? Lets look at the tale of the tape.
TEXAS A&M
The Aggies of Texas A&M, a school that made an early appearance to the CFSL before being revitalized in season nine, looks to cap off their first ever winning season with a championship. What would a championship mean for this school? Well for one it would be for bragging rights as they try and push for the best school in Texas.
The Aggies are led by their rushing attack of Tye Dixon and Jimi Germaine. The halfback, Dixon, rushed for over 1,000 yards this season at five yard a clip. He scored 10 touchdowns on the season with 19 broken tackles. Germaine, the quarterback, rushed for 305 yards himself and five touchdowns. Germaine also put in work via the passing game this season. The Aggie signal-caller passed for over 3,000 yards and had 18 touchdowns via the air. Receivers Kellan Ervin and Joseph Robinson, as well as tight end Ryan Dunn, were all primary beneficiaries of Germaine's arm.
On defense this team is led by Josh Claydon. Claydon, an All-American candidate at safety, had 94 tackles this season with one interception and three forced fumbles. Linebacker Ty Perry and safety Eric Mears both played integral roles for this opportunistic defense, as well as linebacker Allie Peters. The Aggies will need to rely on their defense to create turnovers if they want to win this game and bring home a championship.
HOW THEY GOT HERE
vs Alabama | W 34-31*
vs OU | W 30-26*
*Playoffs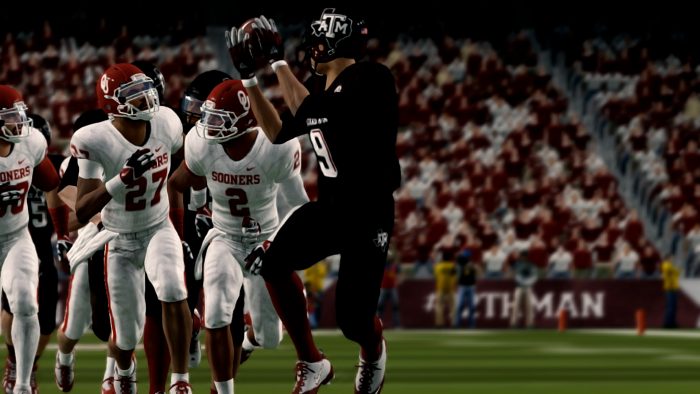 Ohio State
O H! I O!
One of the longest tenured schools in the CFSL, the Buckeyes look for a better result this trip to the championship game than their last. The Buckeyes are currently tied for the most wins in CFSL history with Auburn, and a win in this game would give them the most wins all-time in the CFSL.
Offensively this team goes by how well quarterback Zach Davis does. Davis passed for 3,270 yards and 18 passing touchdowns. He also added another five touchdowns on the ground. It would be worth noting that Davis has over 800 passing yards in his last two games, coming in clutch when needed. Halfback Manuel Silva adds another dimension to this offense on the ground as he was able to rush for 935 yards this season and nine touchdowns. Wide out Brayden Ennis would be the deep threat for Davis, as Ennis had 771 receiving yards and six touchdowns. He has also struggled with drops, having recorded eight coming into tonight.
The defense for Ohio State is led by uber linebacker, Allen Mack. Mack went over the century mark of tackles with 107 and had 13 for a loss. He also forced two fumbles and is a key part of this defense. Another massive piece is defensive end, Michael Krueger. Krueger had 16 sacks this season to go with 56 tackles and 30 tackles for a loss. If Ohio State wants to win this game, up front will be where it happens. If the Buckeye secondary can give Krueger some time, it will be a long night for the Aggie quarterback.
HOW THEY GOT HERE
vs Miami | W 51-39*
vs USC | W 44-23*
*Playoffs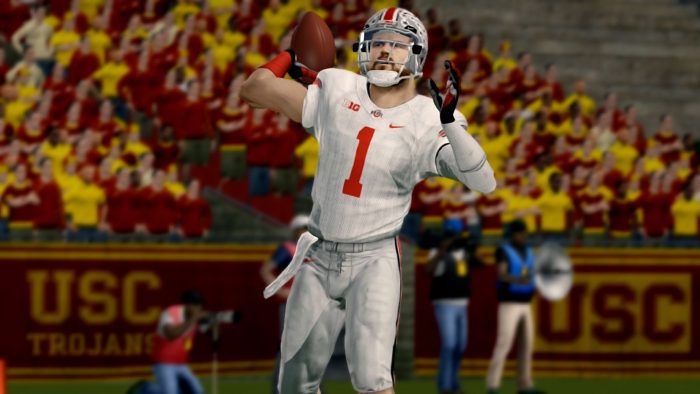 Key Matchup
Ohio State Offense vs Texas A&M Defense
This will be the most important matchup of the day. Ohio State comes into this game ranked fourth on offense against the 20th ranked defense of Texas A&M. The one thing that the Aggies do well on defense is forcing teams to turn the ball over. The Aggies are tied for second in turnovers with 20 this season. The Buckeyes offense has only turned over the ball 12 times this season, so the Aggies have their work cutout for them.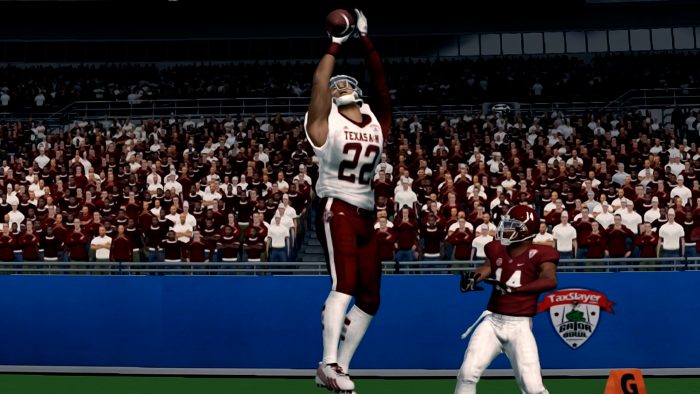 Predictions
Hornsnation–
This is a tough game to pick. The Aggies have been fortunate of late with their strong play and an insane amount of luck with the hail mary in their first playoff game. If you look at the numbers, the Aggies are average in many ways of the game. But, they can win by using their opportunistic defense and ask their rushing attack to take it from there. The Buckeyes came into this game as the lowest ranked seed, and has looked nothing like it. Davis is on fire and exactly what you want when you reach this stage of the game. I pick the Aggies in this one as they are able to squeak out their first championship game win.
Ohio State 34, Texas A&M 37
Syrok – Ohio State 41, Texas A&M 31
Leej17 – Ohio State 38, Texas A&M 35
OKST56 –
Ohio State has proven they can topple the top teams consistently all season long as they've knocked off USC twice, Miami, and Boise State. Quarterback Zach Davis will shine in his last game as a Buckeye as the Texas A&M defense finally breaks.
Ohio State 43, Texas A&M 35