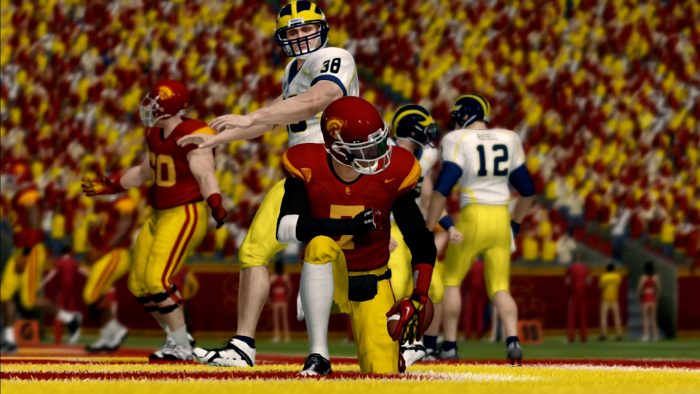 The All-American honor is one that is often worn with great pride, especially if it is bestowed upon you in multiple seasons. This regular season award is designed to recognize those players who stood out during the course of the regular season, and Season 10's class of All-Americans is nothing to overlook
QB: THRASHER BANES, USC
Thrasher Banes marks the fifth quarterback since Ray Tatum to be named All-American. Banes came into this season having made the playoffs as a running quarterback, doing his work on the ground. This season, he pulled off a clean 180, going to a much more pass heavy approach and being more than successful. Banes completed 77.9% of his passes for 3,141 passing yards with 22 touchdowns and eight interceptions, guiding USC to the number one seed in the playoffs and winning the Big Ten outright. Banes would add 268 yards and another touchdown and interception in the playoff loss to Ohio State.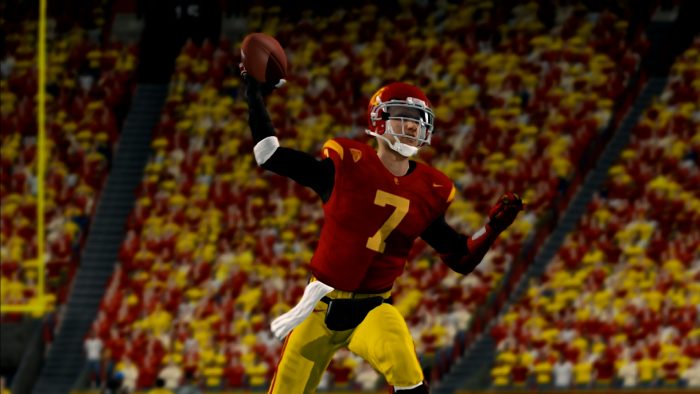 HB: DANE JONES, CLEM & LOKI LAWLER, AUB
Dane Jones went out with a bang his senior season, notching 1,000 rushing yards in just eight games. Any other back who may have hit 1,000 rushing yards this season needed the extra games awarded to them via the playoffs to reach such a milestone. Dane Jones also became the first tailback in the CFSL to record 300 rushing yards in a game, and has the third most in a game. Joining Jones is Auburn's Loki Lawler, who earns his first All-American distinction thanks to his 950 rushing yards and eight rushing touchdowns. That's one more score than Dane Jones who notched seven in his senior campaign.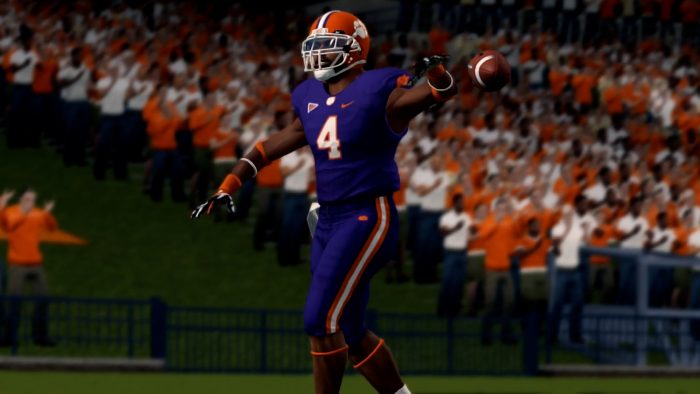 WR: JOE IDOL, BAMA; CASH JACKSON, TEX; RYAN LENDY, USC; KACE BLAZER, USC
Joe Idol and Ryan Lendy headline this list as the two 1,000 yard receivers this season, Jackson trailing just five yards behind. Lendy also set the single game record for receiving yards this season, putting up 381 receiving yards in week four against Idol's Alabama squad. Kace Blazer appearing as an All-American is certainly an exciting prospect as Blazer starts on defense as a corner, but his offensive contributions cannot be understated, as he racked up 705 yards through the air with six receiving touchdowns.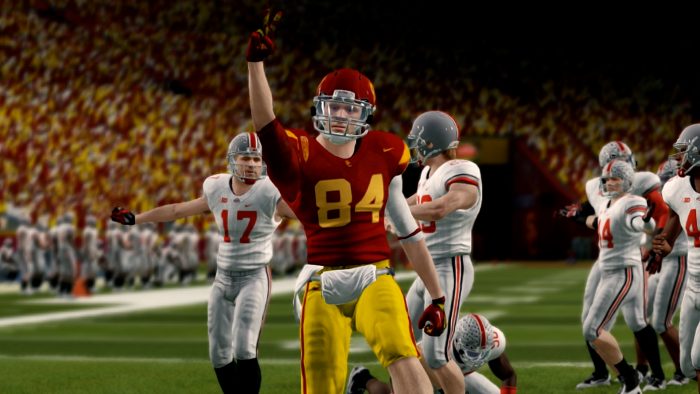 TE: JOEY CASH, AUB
Cash led all tight ends in receiving yards by the end of the regular season, picking up 556 yards on 33 catches. Cash's move from Eastern Michigan has certainly paid off, as he has become a productive part of the Tigers offense and their scheme. Joey Cash has now had back to back seasons of 15 pancakes, which has been especially helpful in Auburn's run heavy approach this season.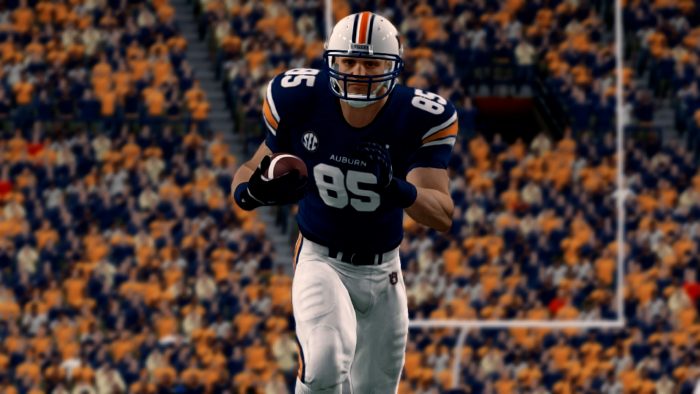 DL: BO DIDDLE, BOISE; DILLON LEBLANC, LSU; NICK HARLEY, TEX
The defensive lines in the CFSL continue to improve with each passing season. Bo Diddle emerged quickly for the Broncos from his defensive end spot while Nick Harley had an impressive run of his own accord. Nick Harley had his best statistical season yet, setting career highs in tackles, tackles for a loss, and sacks while also forcing a fumble and scooping one up for a touchdown. Diddle was a leader in sacks for a large part of the regular season, and Dillon LeBlanc continues to revolutionize the defensive tackle position. Putting up 11 sacks again this season and adding a pass breakup, a forced fumble, and a fumble recovery to an already impressive stat sheet for his sophomore season.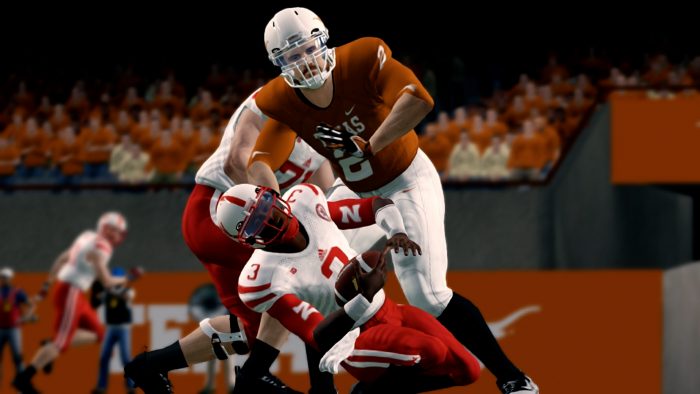 LB: JEDIDIAH LONGTREE, ORE; CHRIS BLACK, AUB; DOMINIC SCHILLIZZI, ND; IKKUMA TALOK, FSU
Jedidiah Longtree once again headlines the All-American class, and continues to be a dominant force from the linebacker position. He's now gone three consecutive seasons with 21 tackles for a loss, and has earned his third consecutive All-American distinction. Dominic Schillizzi and Ikkuma Talok are also veteran mainstays at the position, although Talok has now concluded his career. Even so, Talok had his best season with three sacks to go with his 98 tackles and 13 tackles for a loss. Talok also had two interceptions and a forced fumble for the fourth straight season. Schillizzi rattled off his best season as well. Recording 22 tackles for a loss, the same as Longtree this season, and picking up four sacks as well as three forced fumbles. Auburn's Chris Black earns his first All-American honor, making an impressive leap from his freshman to sophomore season. Black went from 54 tackles and eight tackles for a loss to 85 tackles and 14 tackles for a loss with the Tigers. Each linebacker named All-American stood out throughout the season.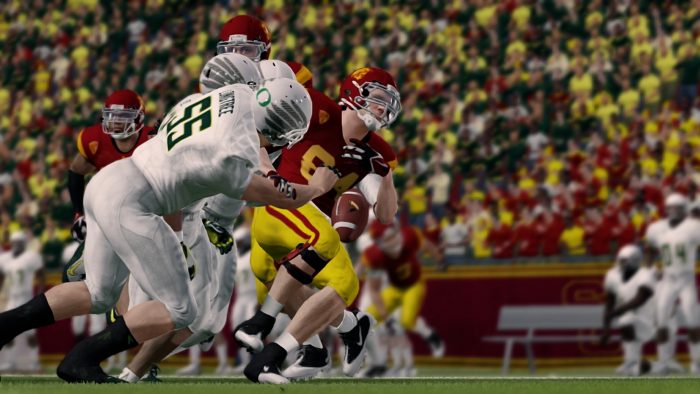 CB: SEAN FLOWERDAY, AUB; JON DOWD, MIA; BASHER VANNION, OKST
Auburn's Sean Flowerday continues to be an impressive part of Auburn's defense and has earned his second consecutive All-American title. He improved in both tackles and tackles for a loss while doubling his interceptions. Jon Dowd of Miami also improved, setting career highs in tackles, tackles for a loss, sacks, and interception. Dowd finished with 54 tackles, four interceptions, a fumble recovery, seven pass breakups and eight tackles for a loss. And then there's Basher Vannion of Oklahoma State. Vannion recorded 73 tackles in the regular season, adding seven more in the quarterfinals, while picking up seven tackles for a loss, a sack, two interceptions and a forced fumble. With Flowerday earning his second All-American, both Jon Dowd and Basher Vannion have laid claim to their first.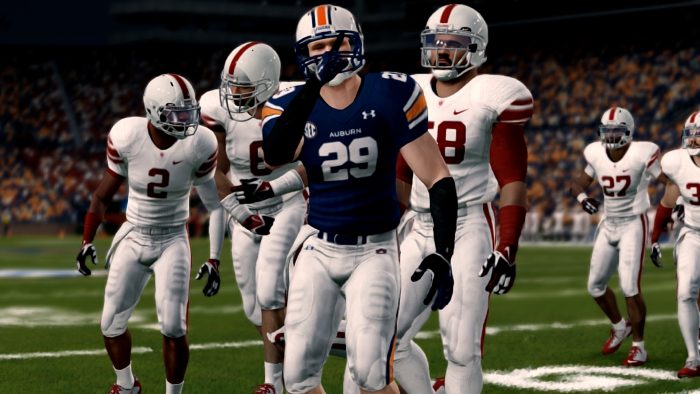 S: JOJO SCHILLIZZI, NEB; RIVER MADISON, CLEM; JOSH CLAYDON, TAMU
Jojo Schillizzi returns to All-American list, setting a new career high for himself in both tackles and forced fumbles while recording a pair of interceptions. Joining Schillizzi is River Madison, who left the MAC and found Clemson where he more than doubled his tackles, going from 30 to 71. Madison also recorded three forced fumbles and a defensive score for the Tigers as he filled the void left by Josh Claydon. Claydon, through the aid of the playoffs, recorded over 100 tackles in his junior season, a career high. Claydon also recorded four forced fumbles this season and marked the second consecutive season that an Aggie was named All-American at the position.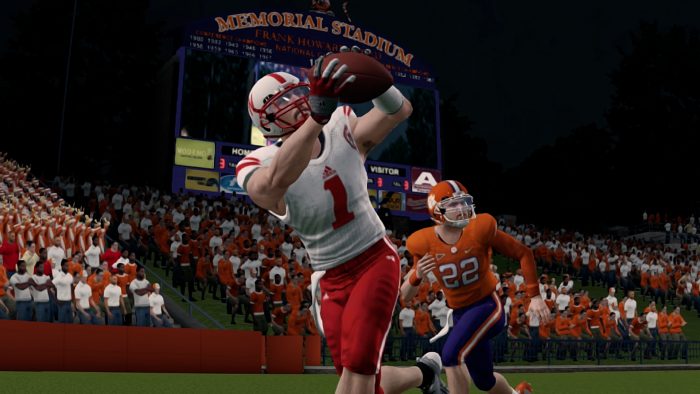 K: FRITZ ROBERTS, AUB
Few kickers can be as consistent, or perfect, throughout the season as Auburn's Fritz Roberts was. Roberts converted 31 field goal attempts, into 31 made field goals. Notre Dame's Amy Schillizzi had a perfect regular season, but nowhere near the volume that Roberts was able to achieve. Roberts has only missed four field goals in his entire CFSL career.
RET: DORIAN CHASE MILLER, CLEM
While we all may think of Dorian Chase Miller for his receiving ability, it was his numbers as a returner this season that helped him find an All-American nomination. He picked up 860 yards on kick returns, putting his offense usually between the 25 and the 30. In the punt return game, he added 308 yards and averaged nearly 16 yards per punt return throughout the season. Dorian Chase Miller did all he could to benefit his offense by giving them as short of a field as he possibly could, and it earned him an All-American spot.