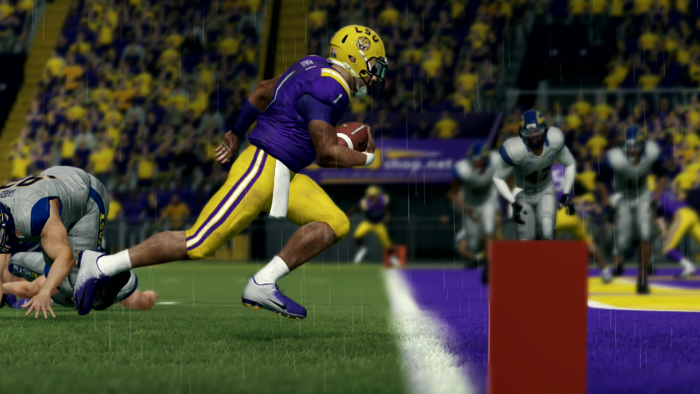 Being voted an All-American by your peers is a honor many hope to achieve but only those named are able to hold the distinction and prestige of calling themselves a CFSL All-American.
QB: Justin Morris Jr., LSU
Justin Morris Jr. joins the elite group of 9 total QB's to be named an All-American at least once in their CFSL career. He did it this season in impressive fashion leading his LSU squad to an undefeated regular season and #1 overall seed in the playoffs! Coming into this Season 11 there may not have been many that knew who Justin was coming from NIU in the MAC. He opened some eyes immediately when his LSU Tigers hosted the Tigers of Mizzou and just threw for 356 yards and 2 TDs leading them to a lopsided 30-6 victory. The stellar play didn't stop there either as Morris Jr led the LSU offense passing for 1,755 yards and throwing 15 touchdowns and just 2 interceptions. Adding another 289 yards and 5 more touchdowns using his legs and scrambling out of trouble.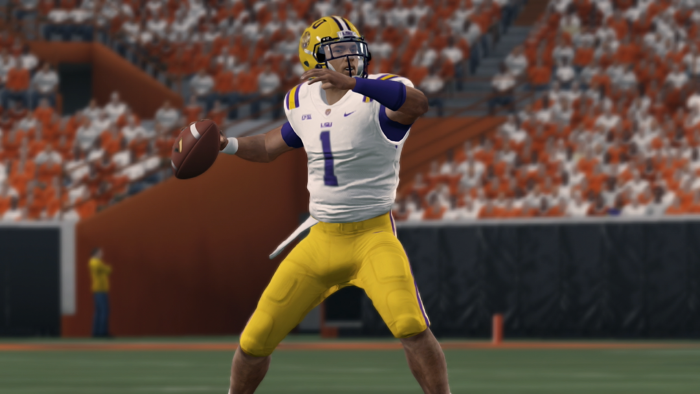 HB: Dallas Gregory, Clemson; Deuce Williams, Notre Dame
Unprecedented. That is the type of season Dallas Gregory had. It all started in week one when Dallas opened his season rushing 29 times for a new CFSL single game record for rushing yards by a RB with 355! In only 5 games he rushed for 870 yards and 9 touchdowns on just 118 carries for an incredible 7.4 yards/carry and 174 yards/game! (Both of those would mark new CFSL season records for ypc and ypg for RBs.) Joining Dallas Gregory as your Season 11 HB All-American's is Notre Dame HB Deuce Williams helping lead his Irish into the playoffs. Deuce had an impressive season rushing for 570 yards and 6 touchdowns rushing in his freshman year while also adding a touchdown receiving.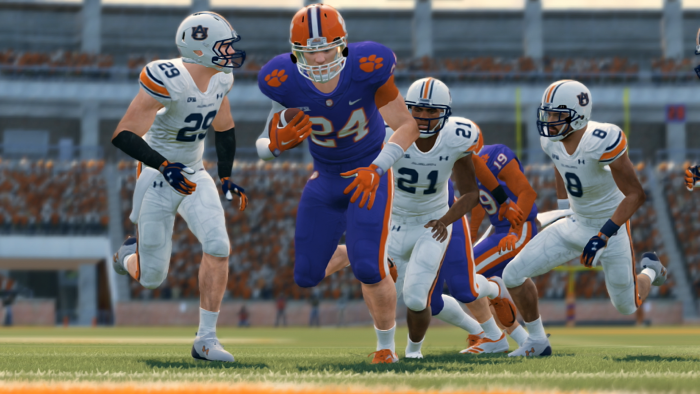 WR: Apollo Jackson, LSU; Tyler Zeigler, Oklahoma; Calvin Jordan, South Carolina; Cash Jackson, Texas; Lavonte Griffin, Texas
Apollo Jackson and Tyler Zeigler lead this group of 5 outstanding Wide Receivers. Apollo leading the league with 51 receptions 10 more than the next closest to go with his 601 yards, 3 touchdowns and 4 pancakes to end the year. Tyler Zeigler (our lone 3 star) was putting people in his dust all year finishing with 733 yards receiving in only 5 games played adding in 3 TD's to his year as well. Calvin Jordan with a case for most improved this season as he finished his year with 506 yards (212 more than last year in 4 less games) also hauling in 3 touchdowns. Closing out this list of pass catchers are two Longhorns in Cash Jackson and Lavonte Griffin who tied in the voting. Lavonte Griffin brought in 20 catches for 380 yards while hauling in a league leading 6 touchdown catches. Cash Jackson taking home his 3rd AA honor this year had 33 receptions and 494 yards also added another 5 touchdowns for Texas.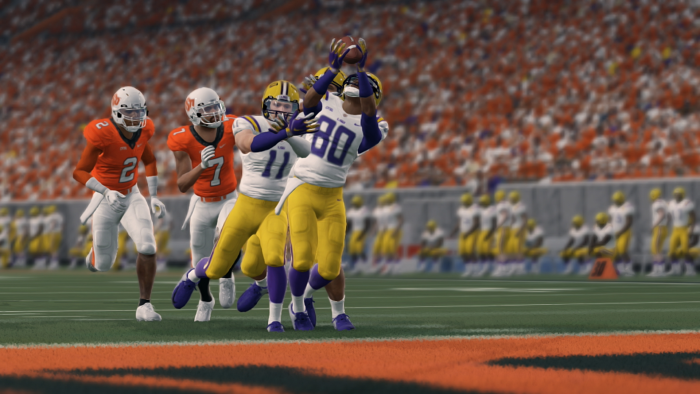 TE: Brayton Allen, Oklahoma State
Brayton Allen's 24 receptions marks 3rd in the league only topped by 2 guys that played at least 2 extra games, at the time of voting he also led all Tight Ends with 231 yards picking up 2 touchdowns as well. Every TE has more responsibilities than just being a pass catcher and Allen definitely took part in that contributing with 10 pancakes on the season.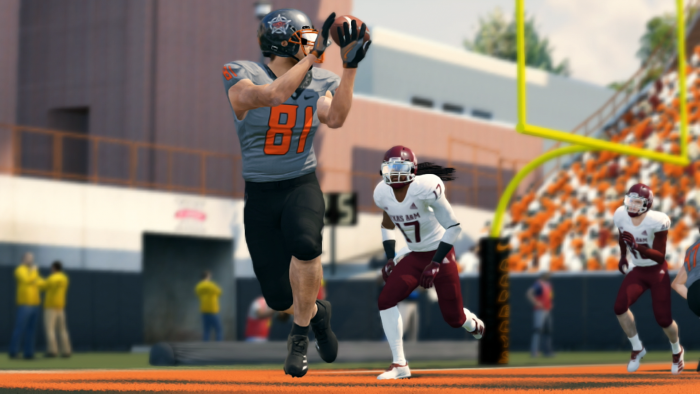 DL: Nick Harley, Texas; Robby Gonzalez, Ohio State; Dillon LeBlanc, LSU
Nick Harley capped off an incredible season being named an All-American for the 2nd consecutive year, his regular season of 30 tackles, 19 for a loss, 11 sacks and a forced fumble. He took it up a level in the playoffs adding another 11 tackles, 6 for a loss and 5 sacks to finish his season with 25 TFLs and 16 sacks both of which tie for 5th all time in a single season. Robby Gonzalez entering his 1st season with Ohio State after transferring from Miami of Ohio was hanging with Harley all season and just an absolute menace for offensive lineman and opposing offenses. Robby lived in the backfield playing 4 games and totaling 20 tackles, 15 tackles for a loss and 9 sacks as well as forcing a fumble to finish his season. Dillon LeBlanc being named an All-American all 3 years at LSU so far, this season as a junior he had 25 tackles, 13 tackles for a loss and 5 sacks. Being the steady force in the middle of the LSU defense that helped lead them to the #1 overall seed in the playoffs.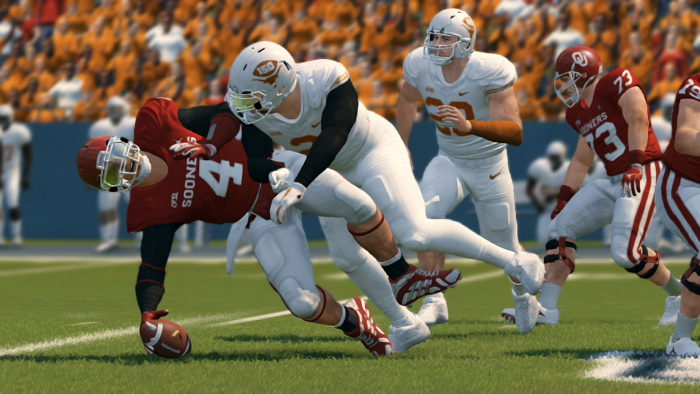 LB: Allie Peters, Texas A&M; Chris Black, Auburn; Jedidiah Longtree, Oregon; Gage Zeigler, Oklahoma
Allie Peters, the leader of the Texas A&M defense earning her 2nd All-American honor with a league leading 68 tackles in the regular season. Those 68 tackles were 2 more than her whole combined total from last season in half the games, a record 13.6/game pace, Allie also got in the backfield for a total 8 tackles for a loss, 3 sacks and 1 fumble recovered. Chris Black entered his junior season with Auburn having been named an All-American the season prior and looking to continue that play. His regular season was an all around dominant display totaling a little bit of everything with 51 tackles, 11 for a loss, 2 sacks, 2 interceptions, a pass deflection and a fumble forced. He was at the heart of the everything for the Tigers and helped lead them to the National Title game while also setting a new career TFL mark through the playoffs. Jedidiah Longtree just keeps making history, the 2-time DPOY has now joined the exclusive list of Aaron Davis and himself as the only 4-time All-American honors for their career. With a deeper defensive unit Longtree wasn't tasked with all the heavy lifting of the previous seasons but still showing his all around ability and leadership. In 4 games he finished with 45 tackles, 8 for a loss, a sack, an interception, 3 passes deflected and a forced fumble, taking his play to another level in the playoffs and Championship. Earning his 1st All-American nod is Gage Zeigler, the leader of the Oklahoma defense and finishing 2nd best in the league with 56 tackles on the season. The 56 tackles are 18 more than his freshman season in 4 less games, Gage also added 8 tackles for a loss, and 4 passes deflected.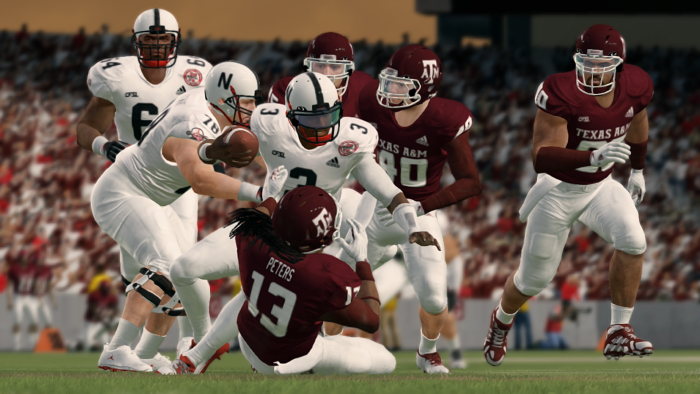 CB: Shane Yost, Alabama; Wayne Finnegan, Boise State; Sean Flowerday, Auburn
Winning his 1st All-American honor, Shane Yost singlehandedly gave Clayton Denny nightmares after intercepting him 3 times and returning 2 of those for touchdowns. Also adding in 32 tackles and 3 tackles for a loss as well as 5 deflected passes, Yost made the most of his move from Toledo to Alabama for his sophomore season. Entering his junior year and 2nd season at Boise State, Wayne Finnegan fully came into his own earning his 1st All-American nod. Locking down his side of the field, opposing QB's had to be dared to test him and with good reason ending the regular season tied for the league lead with 4 interceptions with 1 pass deflection. Finnegan displayed willingness for physicality getting 25 tackles, 6 for a loss and 1 sack. Sean Flowerday is our final Season 11 All-American at corner, becoming only the 2nd 3-time winner at CB joining Tom Pence. While not getting the interceptions of Yost or Finnegan, Flowerday made his mark hitting ball carriers right in the mouth to the tune of 41 tackles tied for the lead at CB, 2 tackles for a loss and a forced fumble. With many teams afraid to test his side of the field coming away with 3 pass deflection and a recovered fumble just showing his relentless pursuit to always be around the ball.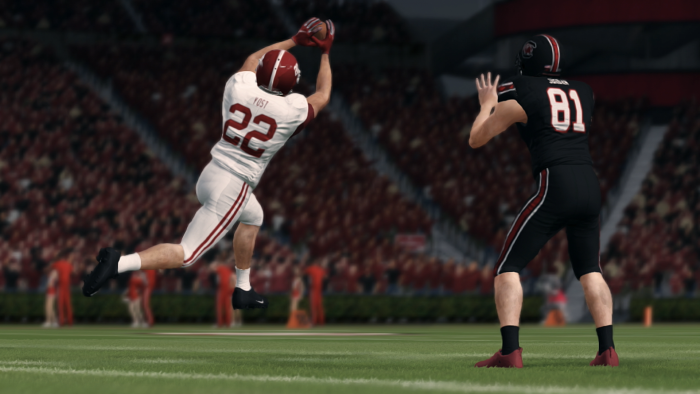 S: Martrell Wright, USC; Talal Elagha, Oregon; Joey Cass, Tennessee
Your All-American's at Safety this season, USCs Martrell Wright with 49 tackles leading the way, he was also able to get into the backfield to make 3 tackles for a loss. Hauling in 1 interception deflecting 2 other passes and forcing a fumble bring a big part of helping lead this USC defense to the playoffs. Talal Elagha being a swiss army for the Oregon defense doing a bit everything, finishing with 33 tackles, leading all safeties with 7 tackles for a loss and a sack. Add in a 2 interceptions, 3 deflected passes and 2 forced fumbles Elagha made his presence known helping lead Oregon to the title. Joey Cass moving from Ohio to Tennessee closed his season with 39 tackles, 2 of them for a loss and his first career sack, Joey was also able to haul in an interception while batting 2 passes away, this is the 1st All-American honor for all 3 of game changing safeties.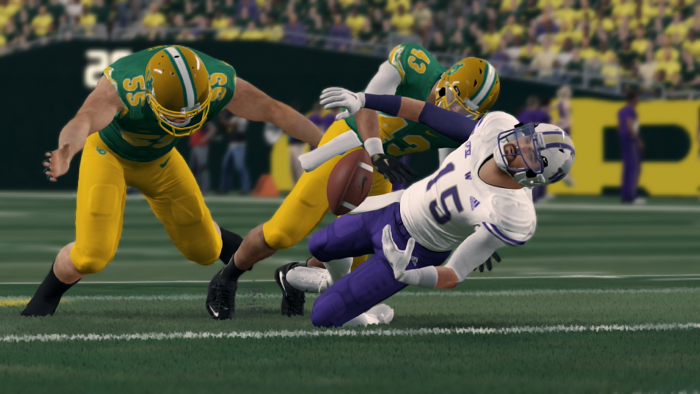 K: Albert Quest, LSU
No one got more opportunities than Albert Quest did this season with the LSU offense giving him 14 opportunities that he nailed 13 of with his longest made from 40 yards out. Jelkic was a perfect 8 for 8 but without the volume that Quest had just couldn't make up the ground in the voting.
RET: Tim Benjamin, Michigan
Taking the full kick return duties for the first time in his career, Tim Benjamin took that job and literally ran with it. Racking up 637 kick return yards to lead the league, while averaging 33.5 yards/return. Taking one kick 102 yards for a touchdown, also contributing on punt return Benjamin added 173 yards for a 12.4 average. Its his 1st All-American honor and the 2nd time a player from Michigan has been named the All-American at Returner in the CFSL.