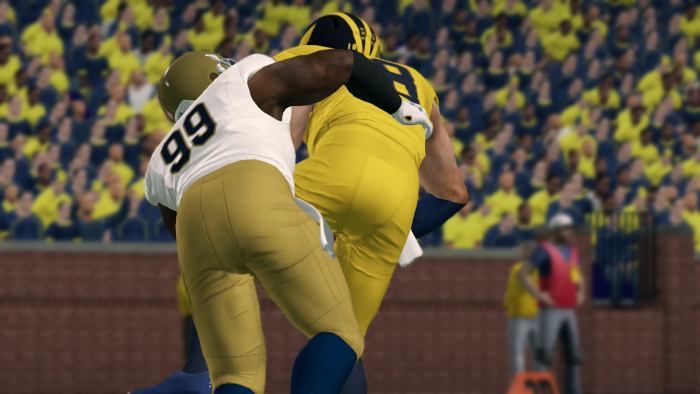 It feels great to be back behind a keyboard after about four weeks off! These past four weeks have been really exciting and surprising. Some teams fell off, while others rose to the challenge and are taking off! Lets see where my top-10 rankings stack up!
Notre Dame (10)
I ranked the Irish 10th in my Way too Early Preseason Rankings. At that time I was concerned about a high playbook draft number, their quarterback as just a five star and the commish curse. Well put my foot in my mouth as Notre Dame enters this week undefeated and sports the best offense and defense in the league. They are not playing cupcake teams either. Huge wins over Oregon and Oklahoma State has this squad rolling. Some key matchups loom but can the Irish run the table?
Horns Playoff Prediction: Makes Playoffs
Oregon (3)
I had the Ducks slated at number three in my rankings and I know the outrage I am going to get for not ranking Missouri second but hear me out. Oregon's only loss this season came against Notre Dame. In their three wins, they have won by more than two scores in each contest. Heck, they even sent Auburn to the shadow realm with a 62-20 beat-down. Oregon is top three in offense and defense and should have no problems with the rest of their schedule.
Horns Playoff Prediction: Makes Playoffs
MISSOURI (8)
Coming in at number three is Missouri. Their defense has been particularly nasty and their offense is no slouch either. So why rank them three? Well look at who they played. They played Kent State (MAC), Tennessee, TAMU and Nebraska. A combined record of 6-10 if you are including Kent State. Missouri has done what their schedule allowed them to do but as we go deeper into conference play, can they keep it up?
Horns Playoff Prediction: Makes Playoffs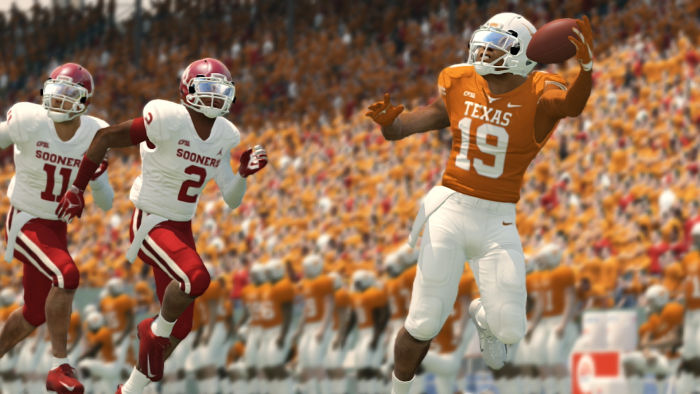 TEXAS (7)
Jooby is Baccccccck! The Horns were able to secure wins in their past two weeks over 3-1 teams Boise and Oklahoma. Something flipped in the Boise game as the Horns came roaring back and then were able to dominate their rivals from the north. This team is relying on their defense right now as Pipino ranks 6th in QBR. Can the Horns keep it rolling and make the playoffs twice in a row for the first time since season 5-6?
Horns Playoff Prediction: Makes Playoffs
WISCONSIN (NR)
I don't think anyone had Wisconsin on their radar this season but thanks to a stellar run game and bend, don't break, defense, the Badgers are looking like a playoff team. Their biggest win came last week against USC, who has floundered as of late, and they get another good opponent in OSU this week. Will they make the playoffs? I am not sure as their schedule just gets tougher here on out.
Horns Playoff Prediction: Misses Playoffs
OKLAHOMA STATE (6)
Not too much movement here as the Pokes come in at 6th on my list. Harrison Murray has made people forget how much of a train-wreck Tennessee was last season and has put up pretty good numbers in his first season with the Cowboys. The Pokes defense has looked good in games against Tech and USC, and outside of a bad game against Notre Dame, they have scored at least 44 points in their wins. This team is built and led by an experienced coach. They get into the playoffs.
Horns Playoff Prediction: Makes Playoffs
BOISE STATE (2)
Boise has done nothing wrong besides forget how to play defense mid game against Texas. Outside of that game, they have looked good with wins over TAMU, Alabama and Tennessee. We all know what Clutch brings to the table but their offense has been steady with Luke Hall putting his name up for Most Improved. Hall is averaging 113 yards a game and will look to continue his feat against Oklahoma State this week.
Horns Playoff Prediction: Makes Playoffs
FSU (NR)
Another team cracking the top ten of my list is Florida State. The Seminoles have won their games by a close margin after the clunker against Michigan. Grin has been in this league a long time and would love to see nothing more than to make the playoffs finally. Lacey has had a bounce back year as a dual threat QB. FSU needs to keep winning if they want to make the playoffs but it does not get easier for them.
Horns Playoff Prediction: Misses Playoffs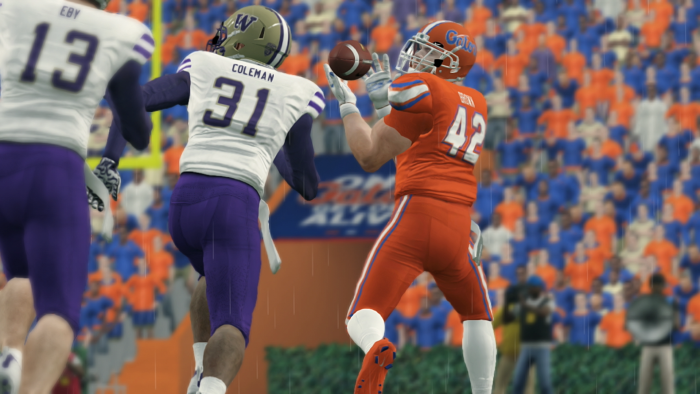 FLORIDA (NR)
I have loved what Florida has done this season. Not only outside of their almost 100 point win over Toledo, they have looked good and Blevins is the real deal this season for OPOY. They have LSU this week which will be tough for the young Gators, but if they can keep up this offensive explosion, look out. The game between FSU and Florida will likely decide the final SEC playoff spot.
Horns Playoff Prediction: Makes Playoffs
OKLAHOMA (NR)
The boys from Oklahoma make this list at 10 besides being 3-1. A huge win over EMU really propelled them with the self declared GOAT QB. Can they keep it up though? They play a lost Nebraska this week but they still have Oklahoma State on their schedule and Jim Carr is their leading rusher. Can they bounce back after the loss to Texas? Or will Nebraska right the ship?
Horns Playoff Prediction: Misses Playoffs
There are my top ten at the midway point of the season! Now I am sure there will be a few upset teams and players but remember, its only the halfway mark. Go out and win and prove me wrong! Looking forward to another great week in the CFSL!