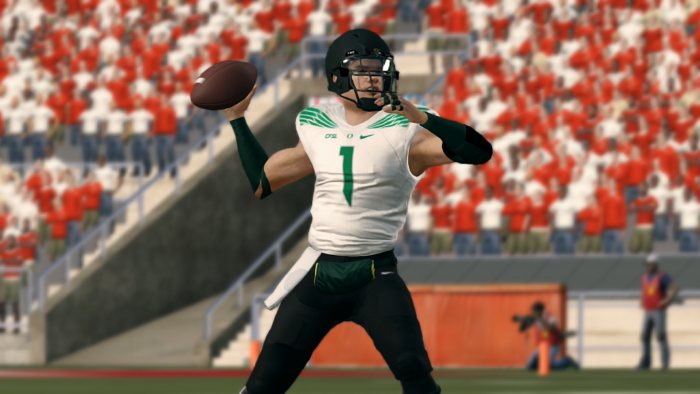 Its the midpoint of season 12 and we have had some excellent games and performances so far! There have been new players stepping up and existing ones building upon their outstanding resume. Lets take a look at some of the award races and I will make my predictions!
**Note, some statistics may include games already completed in week four.**
OFFENSIVE PLAYER OF THE YEAR
Ronnie Blevins, QB, Florida
No doubt that Blevins takes the top spot of my list of favorites for OPOY. So far this season he has thrown for 31 touchdowns, 2,500 passing yards and only three interceptions. Sure you can make the case about taking out the near 100 point beatdown of Toledo early in the season but Blevins has put up those types of numbers against P3 teams as well. Against LSU, he threw for 536 yards, and against Miami, threw for 514 yards. The key to Blevins winning the OPOY will be Florida's success. Currently the Gators are one game back from their rivals at 4-1 and 2-1 in conference.
Levi Temes, WR, Florida
When you have a QB slinging it like Blevins is, its easy to have the top wideout on this list as well. Temes leads the league in yards and touchdowns and is averaging 150 yards a game. This season he has caught 33 passes for 752 yards and 13 touchdowns. He has had at least 100 yards in all but one game and has scored a touchdown in each game he has played. A wideout has never won the OPOY trophy before, can this be the year?
Philip Camit, QB, Oregon
Already at the midpoint of the season, Camit is about to surpass his numbers from last season. Currently completing 78% of his passes and over 2k passing yards, Camit has accounted for 27 total touchdowns en route to Oregon being 4-1. He has passed for over 400 yards in each game besides the first one against Auburn, including 436 passing yards against the vaunted Notre Dame defense. Camit has fixed his INT issues that plagued him early in the season and he could win this award if Oregon can continue to win out.
HORNS PREDICTION: Ronnie Blevins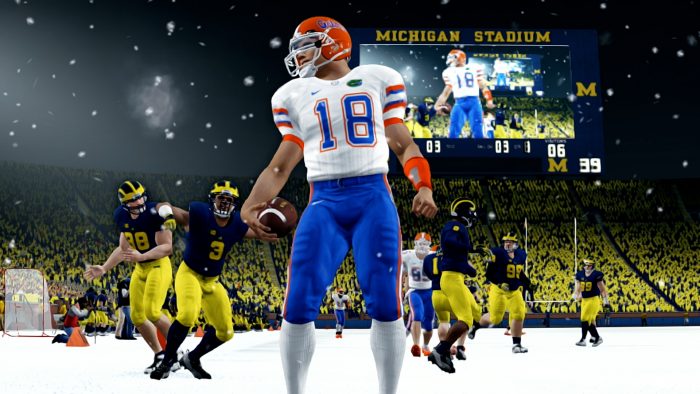 DEFENSIVE PLAYER OF THE YEAR
Austin Whitten, DT, Iowa
Not many defensive tackles make this list but Whitten has been nothing but impressive in his first season at Iowa. 32 tackles, 21 tackles for a loss and 12 sacks place him first in TFL and tied for first in sacks. Even in their loss to Notre Dame, Whitten was a force with six tackles, four tackles for a loss and two sacks. Iowa is only 2-3 on the season and could miss the playoffs which could hurt his chances.
Nick Hopper, SS, Notre Dame
A name not many know, Hopper has made his name known to opposing quarterbacks. Out of his safety position, Hopper has secure 51 tackles, five tackles for a loss, three INTs, six PDs and a forced fumble. He has been the man in the loaded Notre Dame secondary and not to mention he plays both ways. Hopper has proved himself as the swiss army knife of Notre Dame and with them undefeated, he might be the favorite for this award.
Brock Hoskins, OLB, Iowa
How is Iowa only 2-3 when two of my favorites for DPOY are on this list? No one could know but Voodoo might be the first user created player to win OPOY and DPOY. (I honestly am not sure if there is anyone else that has done that before). Hoskins came over from Missouri and has 62 tackles, 17 tackles for a loss, two sacks, one PD and two forced fumbles. Hoskins has hit over 10 tackles per game in all but one game and 100 tackles in an eight game season would be impressive. Can he do it?
HORNS PREDICTION: Brock Hoskins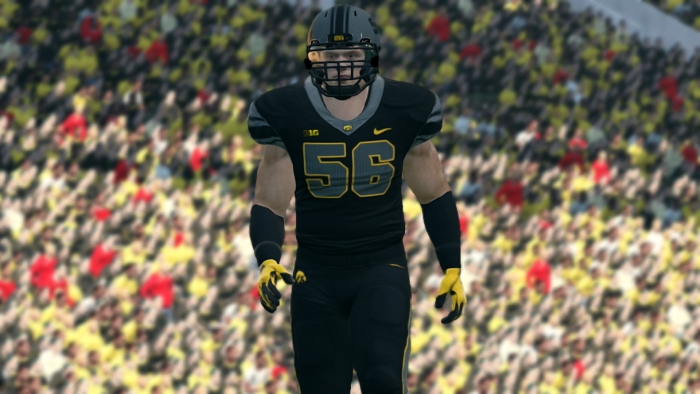 MAC PLAYER OF THE YEAR
Thor Savage, QB, Ohio
Look I know Mac Player of the Year is not a thing, but by being a coach in the MAC, I wanted to give my fellow MACers some love. Thor Savage has put on an impressive tape for this being the final MAC season. Over 2600 yards with 21 touchdowns, Savage is averaging 533 yards per game. The massive QB threw for 81 attempts in his last game, which is somehow second on the list to Terrell Allen. Whatever team Savage ends up on, that team will be getting a straight baller at quarterback.
HORNS PREDICTION: Thor Savage