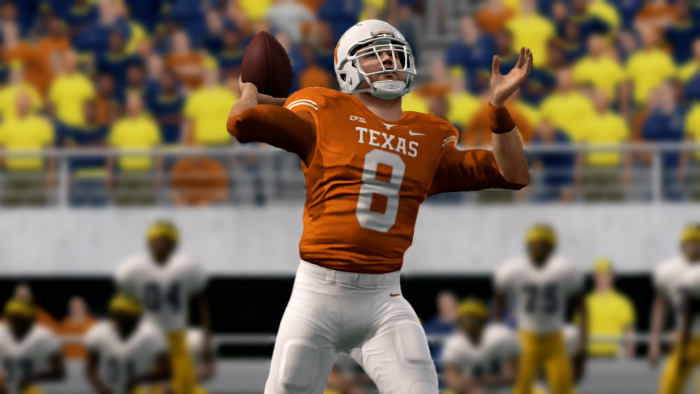 After our discussion with Wookie, we ran over to the other coaches room to interview Jooby, the Texas AD, to see what his thoughts were on tonight and his second championship appearance.
This is your second appearance in the title game with Texas. How is this different than the first?
This feels different because it's like the last chance for so many of the guys who joined Texas when I took over
You have a ton of seniors graduating, obviously they want this win more than anything, but what is their focus going into this game?
The feeling is happiness. These guys have worked so hard over the past 5 seasons to get back here. We know we're not done, but the feeling of getting back is great.
Pipino is one of the all time greats and is compared a ton to Voodoo who didn't win a title until his senior season, is this a championship or bust for Pips career? Will this complete his legacy?
I don't think the championship defines his career, but it will be a cherry on top of what some say is the best career in CFSL history.
Notre Dame is stacked on defense and is led by Mo Kitchens, how do you prepare your offense knowing they can adjust and make big plays on defense?
As their defense can adjust, so can our offense. We have shown we are one of the most dynamic and balanced in the league.
What is one player that goes under the radar on your team that Notre dame should be worried about?
I think the most under the radar player on our team is our MLB Stewie Peterson. With guys like Joey Cass, Kyzir Washington, Nick Harley, and Mark Cole, guys forget about the middle of the defense.
6. What is one player on Notre Dame you are worried about?
Nick Hopper, as anyone should lol.
7. How many sacks will Harley have tomorrow?
I know he has told me he wants to have the all time TFL record, so he'll be going for at least 3 TFL.
8. What is one message you are telling your team prior to the game?
Just play the game we know, we got here doing our damn thing, don't stop now.
9. What's a message you want to deliver to Wookie if you could?
Wookie has taken stuff from everyone, and getting here really proves he is one of the big dogs.
10. Final score prediction?
42-35 Texas