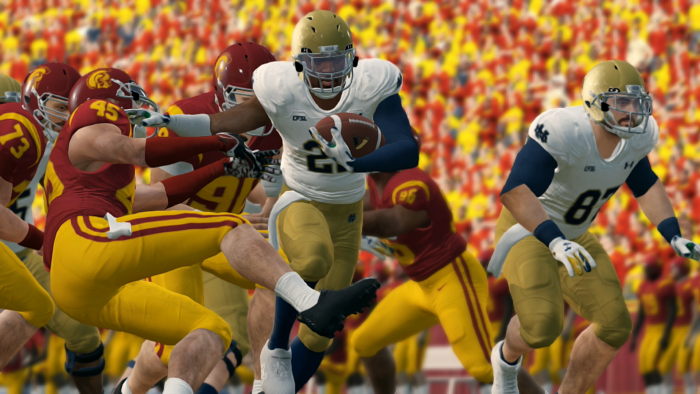 Its the National Championship Day! Texas takes on Notre Dame tonight, so we caught up with Wookie, Notre Dames AD, before the game to see where his thoughts are, as well as his blood pressure.
Your first national championship game, how are you feeling?
Feeling Nervous but excited, humbled at the opportunity that is presented.
Notre Dame is looking at doing something no team has done before and run the table, any nerves setting in?
There is always nerves, but at the end of the day, it's just another game, so we're gonna attack it like we would any other.
You are going up against a really good squad in Texas, how do you stop an offense like that?
We are going to play our brand of football, we believe our best guys are better than their best guys.
Pipino is looking at breaking some records against your defense, how do you prevent that?
A guy like Vito is a generational talent so their is really no way to stop him, but I think we have the pieces in place to slow him down.
What has been the key to success for Notre Dame this season?
We haven't let any situation get too big, we've stayed very consistent throughout the season and we have a group that plays for each other .
Who is a quiet player on your team that can have a big game?
Jase Nicklebury is the guy I think is gonna be key for our success, people get caught up on Jacorey and DCM but Jase has been a very consistent target for KyShawn all season.
Who on Texas are you worried about?
There isn't one player per say, but they have a great collection of athletes that have us nervous.
What are you telling your locker room prior to the game tomorrow?
Telling them that this is our last chance to prove who we are, last chance to be great, last chance to #EarnIt .
If you could say something to Jooby, what would you say?
Jooby and I have tremendous respect for each other, so I'd just like to shake his hand and wish him all the best.
Final score and prediction?
I don't have a final score or prediction, but folks should tune into what could be the greatest championship game in CFSL history.