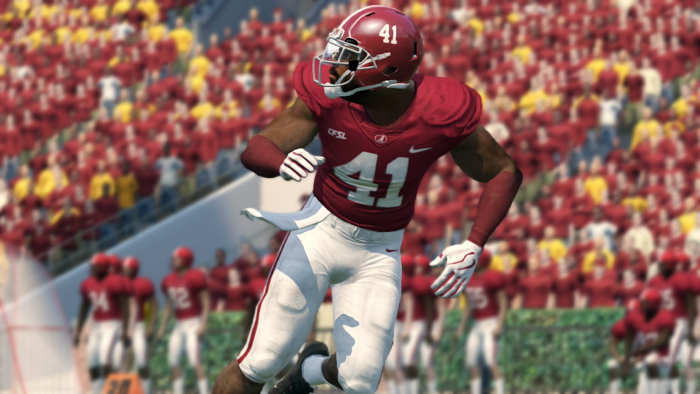 With the first 2 weeks of CFSL action coming to a close, now seems like a good time to see which teams are doing better, and worse, than their expected performances. It's been a wild start to Season 13, with multiple upsets, blowouts, and even some crazy trick plays. Note that this article is looking at teams that exceed or fall short of expectations, so spoiler alert, 2-0 Notre Dame won't be on here.
Winners
Oklahoma (2-0)

While certainly a good team last season (5-3), it isn't the fact that Oklahoma is 2-0 that puts them first on the winners list. First, in a neutral site game against Miami, the final score was 65-24 for the Sooners. This week, they gave Michigan their first loss of the season in a 38-13 blowout. This Sooners team is easily an early contender for the Big XII, but more than that, the Sooner Offense has multiple early All-American candidates. From Quarterback Jim Carr and Wide Receiver Vernon Mills on offense to Defensive End Scott Frank and Linebacker Tyrone Hall on defense, this is an all-around juggernaut who has yet to find an opponent that can even play a close game with them. However, their first two opponents also have a combined record of 1-3, and BIG XII play includes much tougher opponents, namely 2-0 Oklahoma State. We'll see how long this streak lasts, but right now Oklahoma easily has exceeded all early season expectations of them.
Auburn (2-0)
Matt Pack and the Tigers can't complain after an excellent start to their season. First, Auburn comfortably beat Missouri 30-13 in their season opener. Then, this week against Texas, Auburn beat last year's finalist in a 34-31 barnburner that might have been the most entertaining game of the week, though their rivals in Tuscaloosa might have a claim with their game against West Virginia as well. While Auburn has always been good to great, their hot start this season is thanks to an offense that you can pencil in for at least 30 points a game no matter the opponent, and that is dangerous. Sophomore QB Jason Lemmy has had an excellent start to the season with a 70% completion percentage paired with 4 TDs and only 2 INTs. It hasn't been perfect, and Pack is sure to make some defensive adjustments after this week's matchup with Texas, but that Texas win is going to look excellent come playoff time if Auburn needs an at-large ranking to get in from the ADs.
Alabama (2-0)
While there were plenty who had Alabama getting to a strong start this season, the Crimson Tide have looked impressive with wins against Boise State and West Virginia. It hasn't been perfect. In particular, the West Virginia game was much closer (38-35) than it needed to be with mistakes on both sides of the ball keeping the Mountaineers in the game late. But for a team known to be one of the more outspoken in League Chat, Alabama has largely been able to back up their big talk with strong performances on both sides of the ball. Redshirt Senior QB Doug Day not only is having his best statistical start ever, but if he keeps this pace up will be in the running for All-American honors. On defense, MLB Duke Schmidt has 23 tackles and 3 forced fumbles in 2 games. These are just two of a number of stars for Alabama, and while again it hasn't been perfect, the Crimson Tide are as advertised so far.
Honorable Mentions: Oklahoma State (2-0), LSU (2-0), Washington (2-0)
Losers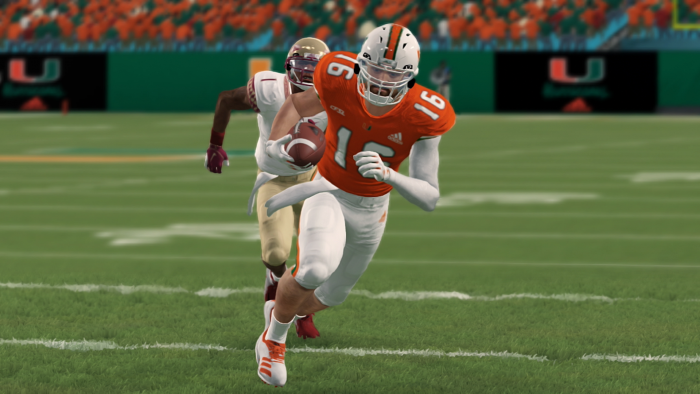 Miami (0-2)
Oh dear. Miami had some hype going into the season, especially in a SEC known for changing playoff contenders year in and year out. With new guys and a returning DaShawn Odie, the Hurricanes were expected maybe not to be a top team in the league, but nowhere near what's occurred these first two weeks. First, against Oklahoma it was a 65-24 blowout. Then, in their home opener against Oregon, a 51-0 shutout, the second time ever a team has been shutout in CFSL history. On both sides of the ball, Miami has been outplayed and will need big adjustments to get back on track. Both Oklahoma and Oregon are good teams too, but Miami still has a long way to go before they can join either of those teams in any sort of playoff conversations.
Boise State (0-2)
The Broncos, like Texas A&M on our winners list, decided to go to an Option playbook this season. Unlike the Aggies, however, Boise State has looked anemic at best on the offensive side of the ball. Their defense has actually played well, holding Alabama and Oklahoma State to 29 and 24 points, respectively. But a combined 15 points through 2 games of play will make any chance of winning hard, no matter the opponent. This team needs an offensive jolt, fast. Whether that is a change in playbooks from Boise State AD Clutch or just getting QB Ryan Smith better looks in the option playbook, Boise State needs a big change fast on that side of the ball if they want to survive Big 10 play.
Missouri (0-2)
A caveat here is that Missouri's first two opponents, Auburn and Wisconsin, are 3-1 and went a combined 12-5 last season during regular season play. Missouri was certainly expected to play both of these teams closer, however. The Tigers currently sit at a point differential of -42, by far the worst in the BIG XII. Following 17 TDs at Kent State last season, Almedin Colakovic's first two games in Columbia have seen 2 TDs in 86 pass attempts. This has to improve. Granted, Missouri's opponents are two of the biggest contenders in the country, including an Auburn team I wrote about above, but the Tigers went 6-3 last season. Thus, maybe expect some big adjustments from AD BeaverAchillies and hopefully a rebound in Big XII play.

(Dis)Honorable Mentions: Tennessee (0-2), Clemson (0-2), Texas (0-2)