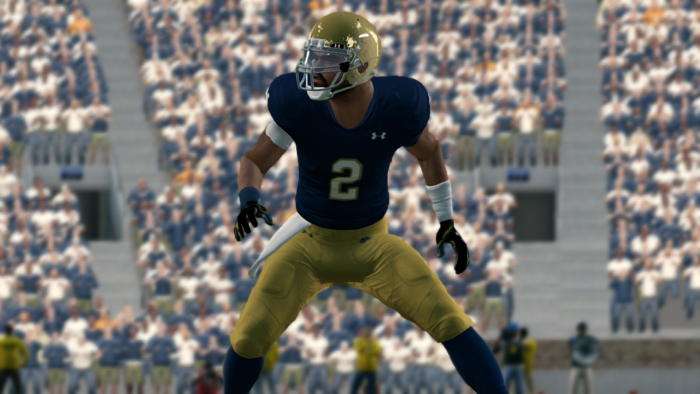 Stmac15 taking a looking behind this historic run Notre Dame has been on the past 2 seasons in the CFSL.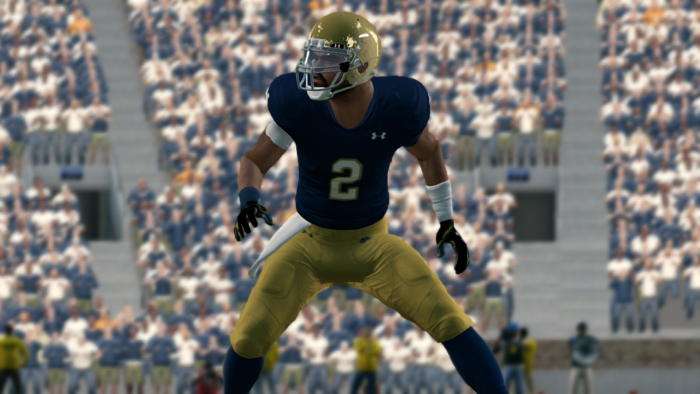 At the bottom of a long narrow staircase hangs a sign. On it is a simple phrase, but the meaning behind it resonates with anyone who has ever strapped on that gold helmet. "Play like a champion today." The phrase is known throughout the college football world, and for the Fighting Irish of Notre Dame, it is a way of life. While there are no physical locker room signs in the CFSL, the players at Notre Dame know what is expected of them, and over the last 3 seasons they have absolutely played like champions. Wookie took over as AD in season 11, and since then the Irish have boasted an incredible record of 21 wins and 2 losses. Their last loss was back on June 21, 2021 to Boise State in the first round of the S11 playoffs. They won the season 12 National Championship after finishing with a perfect 11-0 record, and they are on pace to win a second straight title. They are currently on a 17-game winning streak, and will look to extend that streak tonight against a very good Wisconsin team.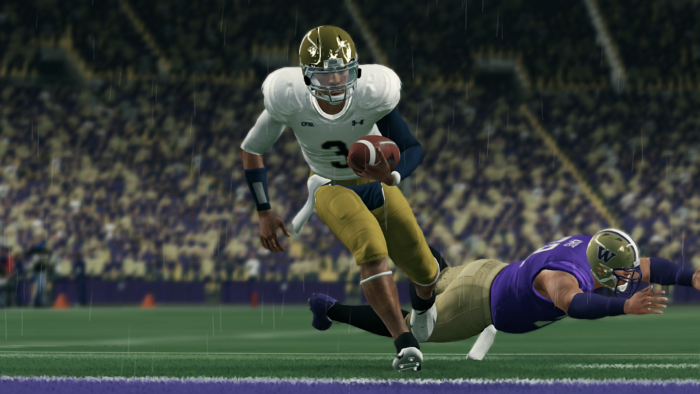 Let's take a look at their record-breaking streak. Their offense, led by KyShawn Williams and Deuce Williams, has been putting up over 36 ppg. This season they have been averaging over 405 yards on offense, and they have only turned the ball over twice (both INTs by KyShawn). Deuce is averaging 94 yards/game on the ground. KyShawn has completed 77% of his passes and has a QB rating of 168.6. His 1490 yards through the air have been spread out between all of his wide receivers. None of them have more than 355 yards, and none have more than 35 receptions on the year. Jacorey Henderson leads the team in touchdowns with 4. This type of selfless play is right in line with Wookie's "for the brotherhood" mantra. He was very quick to say "without the players' investments and support I don't know where I'd be." While none of their offensive players stand out on any stat sheets, it's their group effort that has been able to keep their streak and title hopes alive.
On the defensive side of the ball, things look a little different. Rocky Dale leads the team with 70 tackles which is fourth in the CFSL. He also has 1 sack and 11 TFL. Their defense has only allowed 21 PA/G (both this season and throughout their streak) which is fourth in the league. They are giving up only 356 YPG, and have 22 sacks as a team. The only stat in which they are lacking is turnovers, mustering up only 7 on the season. Their defense is among the best in the CFSL, and if they are going to keep their streak alive, the defense will need to continue their stingy ways.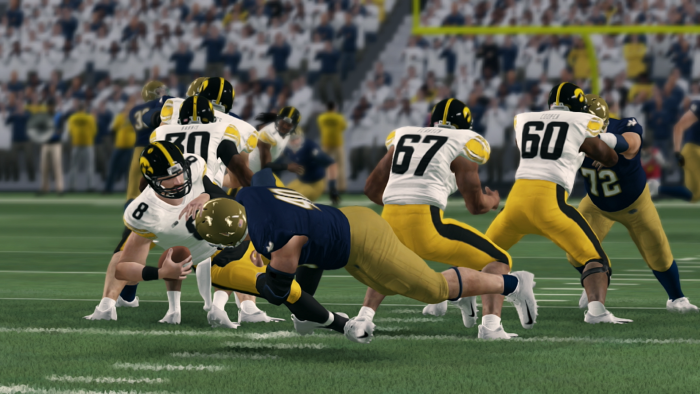 While they have been on an unprecedented run, tonight presents them with another big challenge. Wisconsin has one of the best defenses in the league, and their offense isn't to be taken lightly. Notre Dame has been in big games before but even Wookie admits they might need a little "luck of the Irish" to keep them going toward another title. The Irish will need to stick together on the field and in the locker room in order to keep their streak alive. Notre Dame is creating history with each and every win, and the rest of us are along for the ride. Soak it up, folks, while we still can for all good things must come to an end.