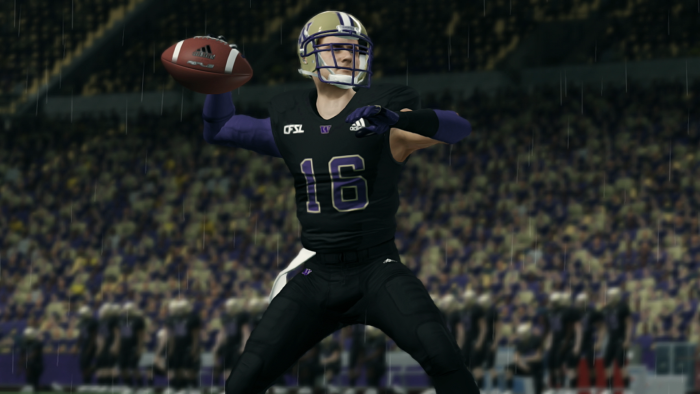 It's everyone's favorite time and favorite writer! Its the Award Predictions for Season 13. While usually I get these things wrong and have no idea what I am talking about, lets look at player of the year candidates as well as AD of the year!
OFFENSIVE PLAYER OF THE YEAR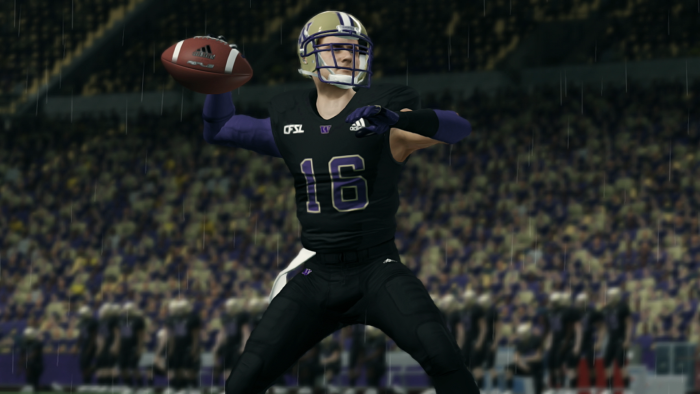 CARIO CROFT, QB, WASHINGTON
The Washington Huskies turnaround has been remarkable. Croft has played a major role in that with a 76% completion percentage with 2,595 passing yards, 34 total touchdowns to only six interceptions. His coming out party was against a previously ranked Iowa team where he threw for 11 touchdowns! This award is Crofts to lose.
DOUG DAY, QB, ALABAMA
I am sorry Bama fans that I did not have Day at the top of this list. (or am I?). Day has been impressive against the level of competition that he has faced. Passing completion is at 72% with 2,396 passing yards and 27 touchdowns to just seven interceptions. Not bad for the senior QB. He did pass for 15 touchdowns against prior winless teams in Miami and West Virginia, and still has Tennessee on the schedule. He could add to his total a ton but it might be hard to overcome the strength of schedule.
ANTHONY DELANO, WR, OREGON
Woah, a wideout??? In a year where no running backs have really distanced themselves, Delano is having a solid season with 40 catches and 1,046 receiving yards. He also has nine touchdowns and is averaging 26.2 yards a catch. Impressive numbers for his Oregon squad. His receiving total is almost 200 more than the next wideout on the list. Delano is a longshot to win this award but should get a shoutout in AA voting.
DEFENSIVE PLAYER OF THE YEAR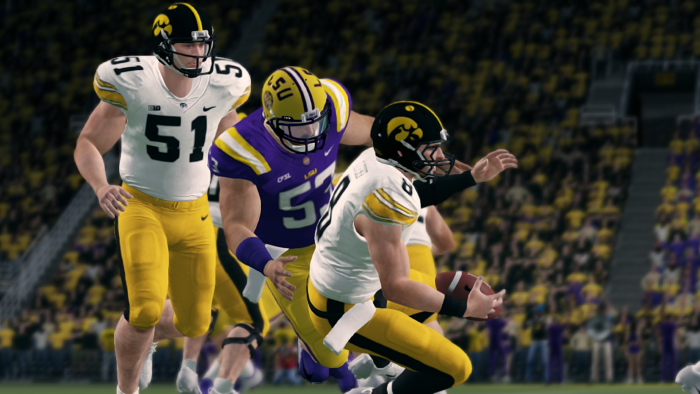 DILLON LEBLANC, DT, LSU
This award is a hard one to break down. There are so many good candidates that can be listed here but only three make my cut. LeBlanc has been a terror for the undefeated LSU squad with 40 tackles, 24 TFL, 17 sacks and two forced fumbles. He has been a nightmare inside and could make it two years in a row that a DT wins this award.
ISAAC FROST, DT, FSU
Yawn….Another game, another standout performance by Frost who seems to make winning DPOY easy. 54 tackles, 27 TFL, 13 sacks and two forced fumbles are almost as good of numbers as his DPOY stats from last season. FSU is 2-4 and it could be hard for him to repeat, but no doubt he should be in the voting.
BROCK HOSKINS, LB, IOWA
This is another hard decision. You could go with Sean Moore Jr here but in the end, I ended up with Hoskins due to record. Hoskins has 76 tackles, 10 TFL, a sack, 2 PD and a FF. He also has had double digit tackles in every game that he has played in this season. While he is not a front runner for this award, some spectacular numbers could get him close to winning DPOY for the first time.
AD OF THE YEAR
EJRUIZ, WASHINGTON
I decided to throw this in there for fun. EJ has been remarkable with the turnaround that has occurred at Washington. Last season they went 2-6 and missed the playoffs. This season the Huskies are 4-2 with a good chance to make the playoffs behind Cario Croft.
BIGTINK, LSU
Another remarkable turnaround has been the Tigers of LSU. While yes they were a powerhouse for a bit a few seasons ago, they went 3-5 last season and currently are undefeated in a tough SEC. Defense has been the name of the game for LSU with their DPOY candidate in Dillon LeBlanc.
DOBBINS, ALABAMA
Woah, Horns is saying nice things about Alabama again? Is this April Fools day? No, but Dobbins has done what Alabama needed most this season, to shutup the haters and the "National Enquirer" news media. Alabama went 4-4 last season and everything almost fell apart with the transfers in the portal. Bama regrouped and is currently undefeated with big wins over Florida and FSU. The game against Auburn in a few weeks will really tell us about this squad but they should be a lock for the playoffs.