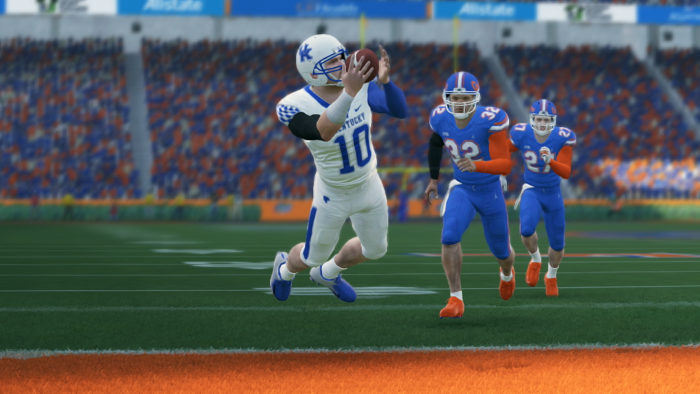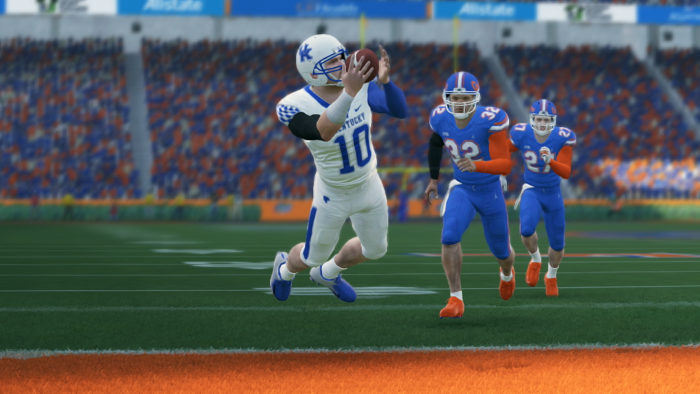 This past off-season we have had 6 "new" ADs with a few taking over brand new programs. Lets see how they grade out so far this season.
KENTUCKY – 14RDAVIS
GRADE: A
Again, its hard being an AD especially in the SEC with FSU, Bama and Auburn, but 14rdavis has taken some of his success at Oregon and brought it over to Kentucky. At 3-3, Kentucky could finish the season with a winning record as they face Miami and Tennessee. Two teams at the bottom of the league. Kentucky is making waves in this league and should be a force moving forward.
OHIO STATE – JEFFMEL
GRADE: B+
Friggen Jeff. Always having to show up Horns and Michigan, Jeff literally took over the worst team from last season and at least has a chance at the playoffs but would need some big wins to do so. At 3-3 this season, Jeff has beaten Wisconsin, Washington and Nebraska. His team is trending in the right direction and could make the playoffs.
OKLAHOMA – DTHALL
GRADE: C
OU looked great early on, jumping out to 2-0 on the season. But then three straight losses hurt the Sooners before their massive comeback against TAMU. DTHall has made strides with the Sooner program and there is a great sense that they are also trending in the right direction, not only for this season but for future seasons as well.
MICHIGAN – HORNSNATION
GRADE: F
Remember the movie Revenge of the Sith, well Horns was self dubbed the "chosen one" and it is apparent that is not the case. While playoff experience with Texas and South Carolina hasn't transferred over to Michigan, at least they are all friends? You can go ahead and state that the Pro style does not suit Horns at Michigan as the running game has been one of the worst in the league. Now its time to built momentum for the PIT.
WEST VIRGINIA – BIGMURPH
GRADE: F
Life is a learning curve and being an AD ain't easy. BigMurph looked okay in close losses to Alabama and Kentucky, but the brakes were beaten off in the loss to Texas and they haven't looked the same since. What hurts the most is there isn't much activity in league chat from the WVU squad, something that should be looked out for and corrected in the off-season. Two more games gives the WVU squad a chance to win a game as they are against Missouri and Nebraska.
TENNESSEE – HENCERLING
GRADE: F
Winning the MAC is easy. Winning in the P3 is very hard. Hencerling continued the tradition of the MAC coach getting a P3 team and took over Tennessee. Unfortunately, they haven't looked great. Its rough especially with a player of Neals caliber to go winless and they have to play Kentucky and Alabama still. Can Hencerling get a win this season? Its going to be rough.